An Unconventional Beauty
The Grumman G-21 Goose, with its cartoonish yet beautiful appearance, captivates enthusiasts and casual observers alike. Its bulbous nose and stout body might not be sleek or elegant, but it oozes charm and character. There's something about its quirky looks that brings a smile to those who see it, yet beneath the cartoonish facade lies a true workhorse. The Goose's engaging appearance belies an aircraft with a compelling and multifaceted history.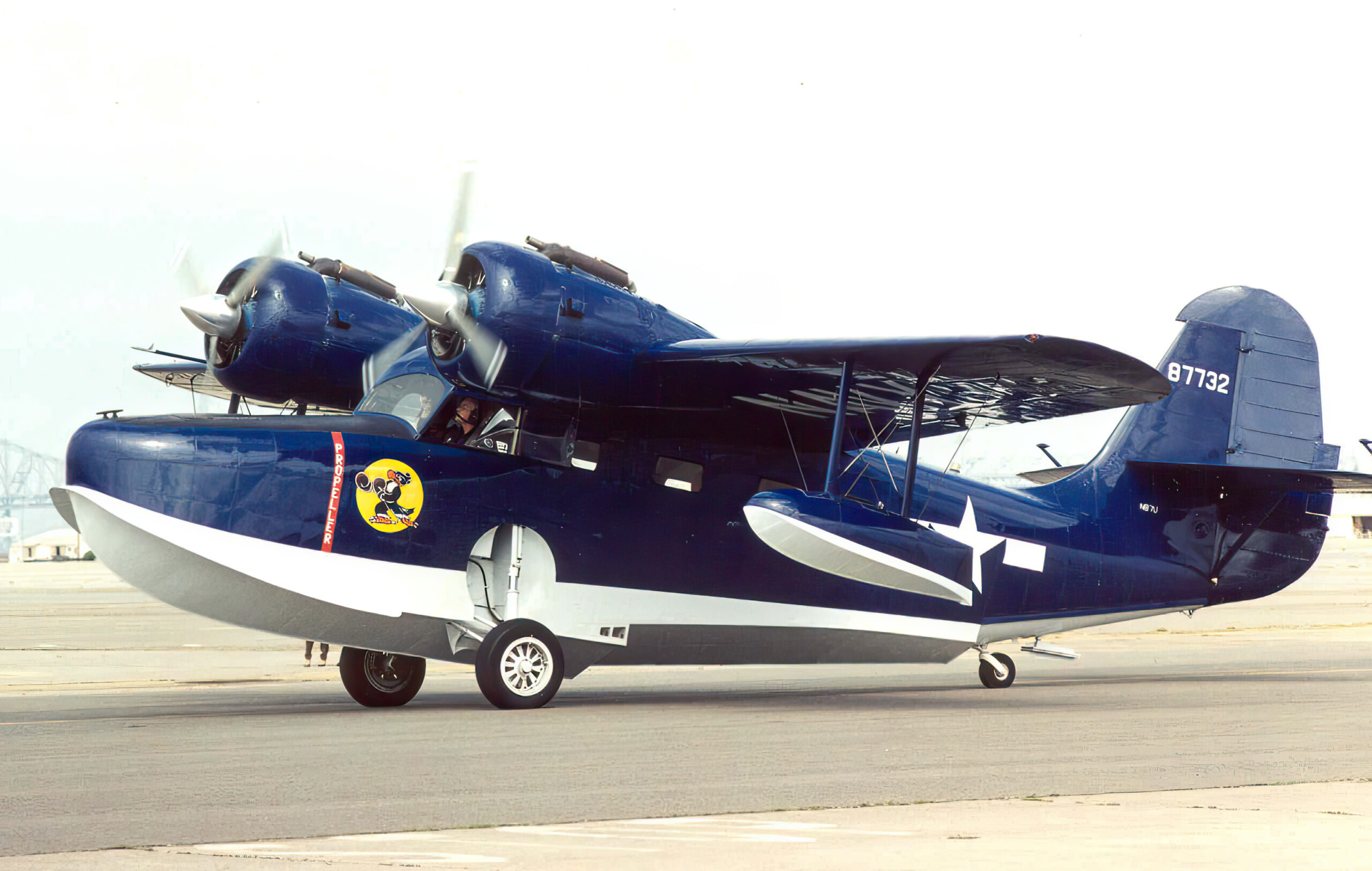 From Luxury to Military
In the early 1930s, Grumman Aircraft Engineering Corporation envisioned the G-21 as an airborne yacht for Manhattan's elite. Marketed initially to corporate or private customers, the design included luxuries like a bar and a small toilet. It was intended to carry two to three passengers in high style.
Beyond its appeal to Manhattan's elite, the G-21 caught the discerning eye of the military. Its multifaceted design and potential as a versatile transport led the U.S. Army Air Corps to purchase the aircraft in 1938, designating it as the OA-9. The Navy soon followed suit, recognizing the G-21's adaptability, and further adapted it for military purposes. The Goose's transformation from luxury flying yacht to a vital asset of the armed forces showcased the extraordinary range of its capabilities.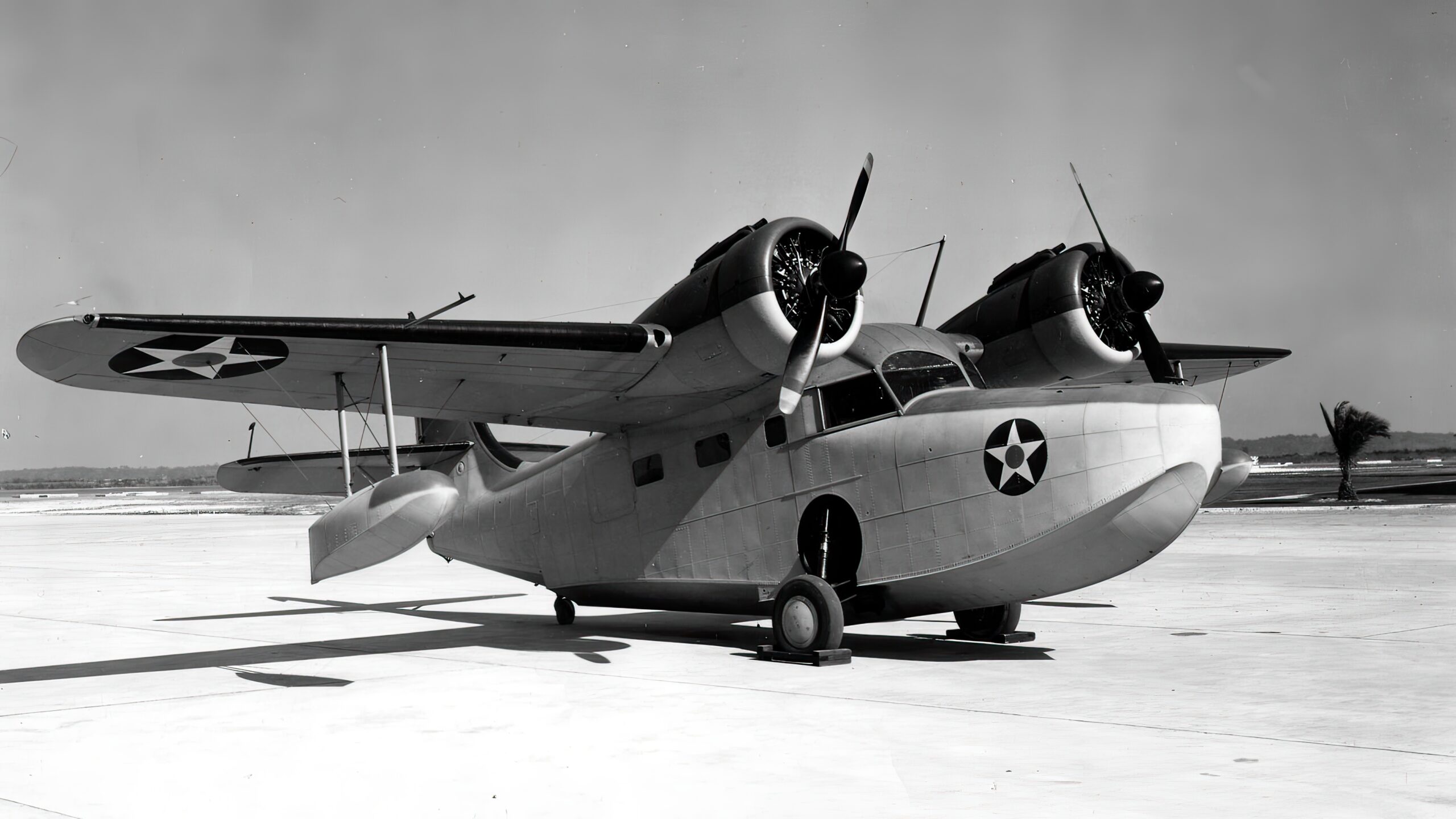 Engine 
The G-21's engines were key to its performance. Equipped with two Pratt & Whitney R-985 Wasp Junior radial engines, it generated a total of 900 horsepower. These engines provided the G-21 with remarkable reliability, essential for both civilian commuting and military missions.
A Versatile Performer
With a wingspan of 49 feet and a length of 38 feet 5 inches, the G-21's stout frame was complemented by a maximum speed of 201 mph and a range of 1,045 miles. Its 16 feet 2 inches height and amphibious nature made it adaptable for operations from both land and water. Pilots praised the G-21 for its responsive handling, and its unique characteristics made it a favored choice across various roles.
The secret behind the G-21's versatility lies in its retractable landing gear. When extended, the aircraft's robust wheels enabled it to land on traditional runways with ease. When retracted, the gear nestled cleanly into the fuselage, transforming the Goose into a seaplane capable of smooth water landings.
This innovative design feature was not merely a novelty; it greatly expanded the aircraft's operational reach. Whether touching down on an airport's tarmac or gliding onto a remote lake, the Goose's adaptability made it valuable across a broad array of roles and environments.
Operational History 
During WWII, the G-21 became a valuable asset for various military forces. Adopted by the Coast Guard, Royal Canadian Air Force, and the Fleet Air Arm, the Goose served in transport, reconnaissance, rescue, and training roles. It even earned a brief stint with the Royal Australian Air Force.
After the war, the Goose didn't fade away. It found new life in commercial operations from Alaska to Catalina and the Caribbean. 345 G-21s were built, and though many have succumbed to time or accidents, about 30 remain airworthy today. They continue to fascinate and charm, some still operating in private hands, often in modified forms.