Skyward Ambitions 
Our journey begins in the late 1930s, when the aviation industry was blossoming and revolutionizing global travel. Ernst Zindel's team at Junkers Flugzeug- und Motorenwerke AG found itself in an intriguing predicament. Their impressive Ju 89 bomber prototype had just been rejected in favor of the Dornier Do 19 by the Luftwaffe.
But rather than seeing the Ju 89 as a failure, Zindel saw an opportunity. His team took the blueprints for the would-be bomber and sketched out plans for a grand airliner. The result? The remarkable Junkers Ju 90, a commercial craft born from the ashes of military rejection.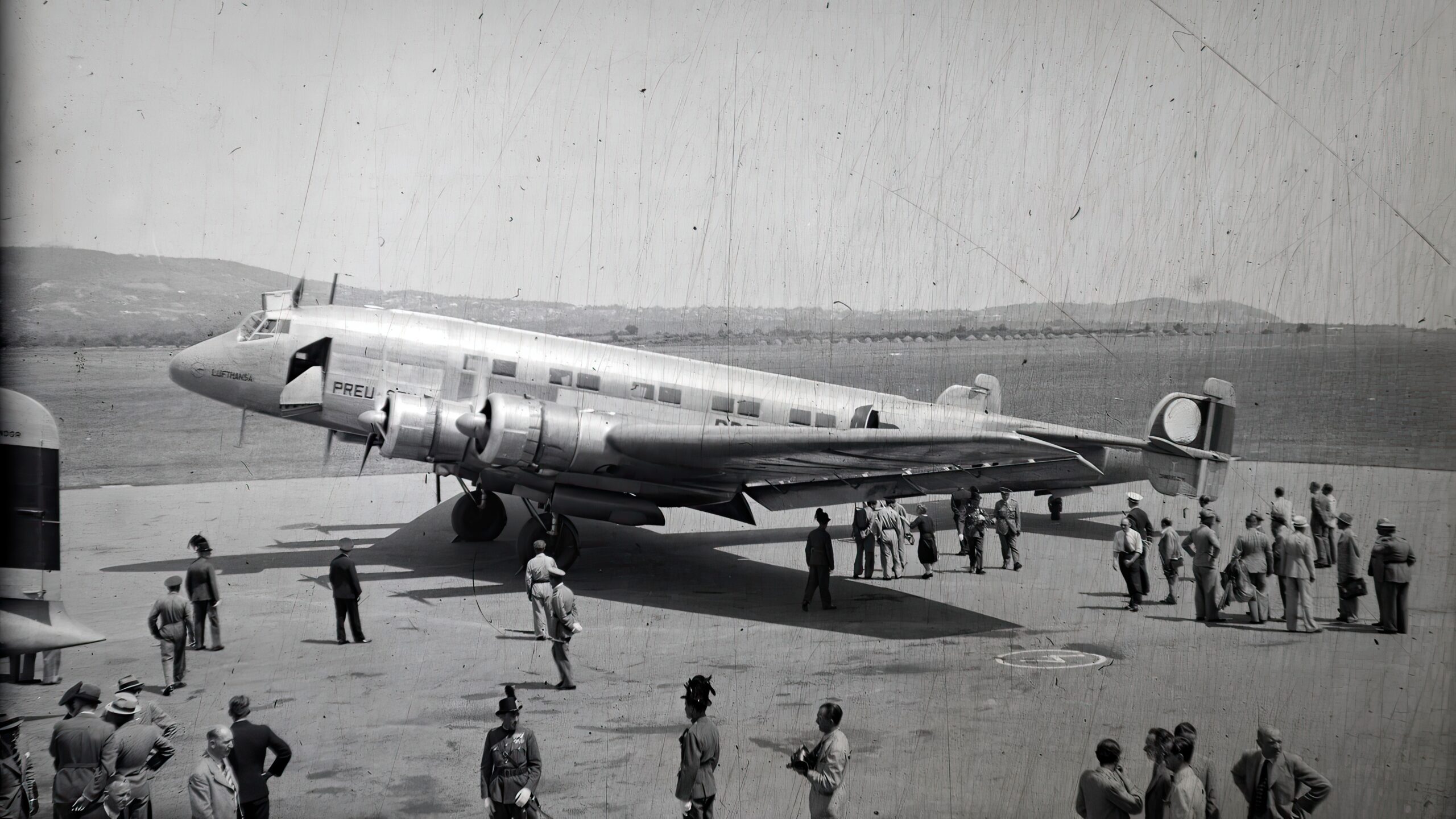 The Complicated Family Tree
Though the Junkers Ju 90 owes its existence to the rejected Ju 89 bomber, its lineage traces back to a bigger vision. The Ju 89 and its sibling, the Ju 90, were part of the larger Junkers Ju 89/90 series, dreamt up as part of the 'Ural Bomber' project.
Yet, the Ju 90 wasn't merely a repurposed Ju 89. It was a complete reimagining. The new plane was wider, with an enlarged fuselage to comfortably fit 40 passengers. The tail was redesigned, and a new two-fin tail unit replaced the old single-fin structure.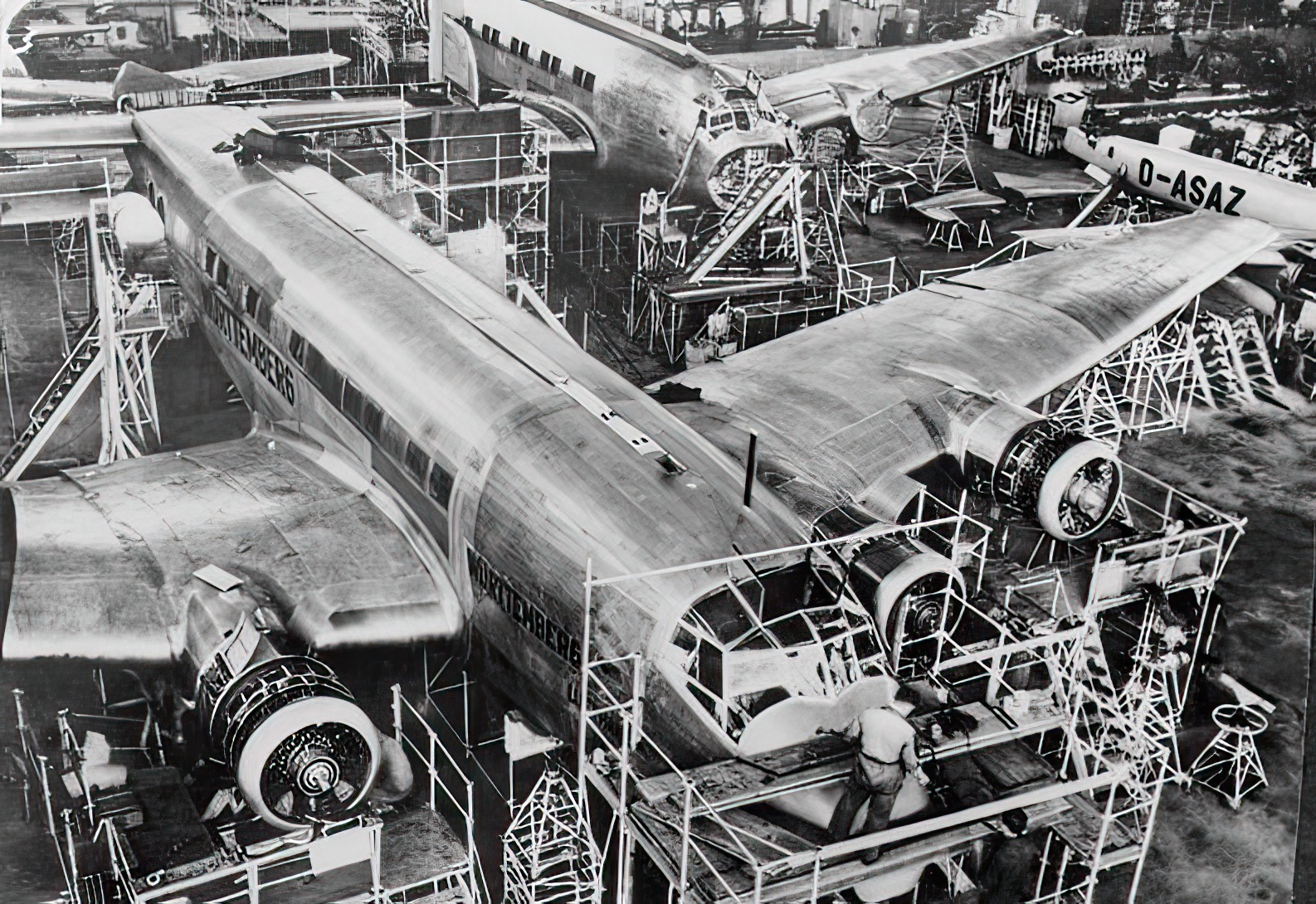 Engines
The Junkers Ju 90 didn't just stand out for its impressive size. Its beating heart – four BMW 132H radial engines – commanded attention. Each engine churned out 830 horsepower, giving the plane a top speed of 250 miles per hour. Not only did this make the Ju 90 faster than most planes of its time, but it also granted the airliner an impressive range of 1,500 miles.
Interestingly, later versions of the Ju 90, the V7 and V8 models, got a power upgrade. They were fitted with the more powerful Junkers Jumo 211 engines, offering 1,200 horsepower each, a testament to Junkers' dedication to continuous improvement.
The Ju 90 in Operation
Initially, the Junkers Ju 90 found its place in Deutsche Luft Hansa's fleet, ferrying passengers across Europe with comfort and speed. But with the onset of World War II, its role changed drastically.
The Luftwaffe, recognizing the potential in the Ju 90's design, took control of the aircraft. It swapped the comforts of passenger service for the hardships of war. The Ju 90s, repurposed as military transports, played pivotal roles in operations such as the Invasion of Crete in 1941.
The Ju 90 was, without a doubt, a chameleon. It adapted to its circumstances and proved that a machine's true potential lies in the ability to excel in diverse roles. Whether ferrying civilians or supporting military operations, the Junkers Ju 90 stands as a testament to the innovation, versatility, and resilience of aviation design.