Yet another successful test flight of the XQ-58A Valkyrie took place at the Air Force Research Laboratory (AFRL) and Kratos Defense & Security Solutions in Yuma Proving Ground, Arizona. The trial was administered as part of the Low Cost Attritable Strike Demonstrator (LCASD) and the Block 2 Valkyrie Maturation programs.
Drone and Occasional Norse Reaper
The XQ-58A Valkyrie, nicknamed after the Norse mythological being, is an experimental stealth unmanned combat aerial vehicle (UCAV) that was built under the AFRL's Low Cost Attritable Aircraft Technology (LCAAT) portfolio. The project's aim is to build support aircraft for Lockheed Martin F-35 Lighting IIs and F-22 Raptors while on combat missions as well as to deploy surveillance systems and weapons.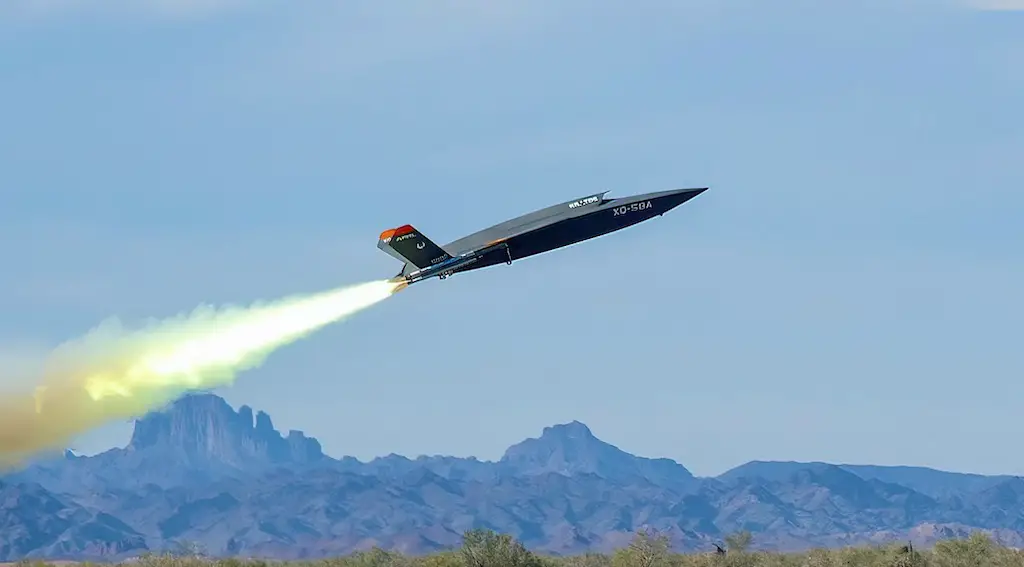 The XQ-58A's build was designed with the pre-set strategy of having the unmanned vehicle conduct light strike missions via the use of precision-guided munitions. Operated autonomously or under the control of a "parent" aircraft, the Valkyrie could also potentially be deployed as part of drone swarms. It possesses a range of 3,500 miles, a cruising speed of 548 mph (881 kph), and additionally, it can hold up to 550 pounds of internal and external bombs.
What is resourceful about it is that it can be launched from "nondescript launch modules," such as shipping containers, support ships, and tractor trailers; that is, besides conventional takeoffs and landings via a rocket-assisted method. The Valkyrie's recovery is then achieved via parachute.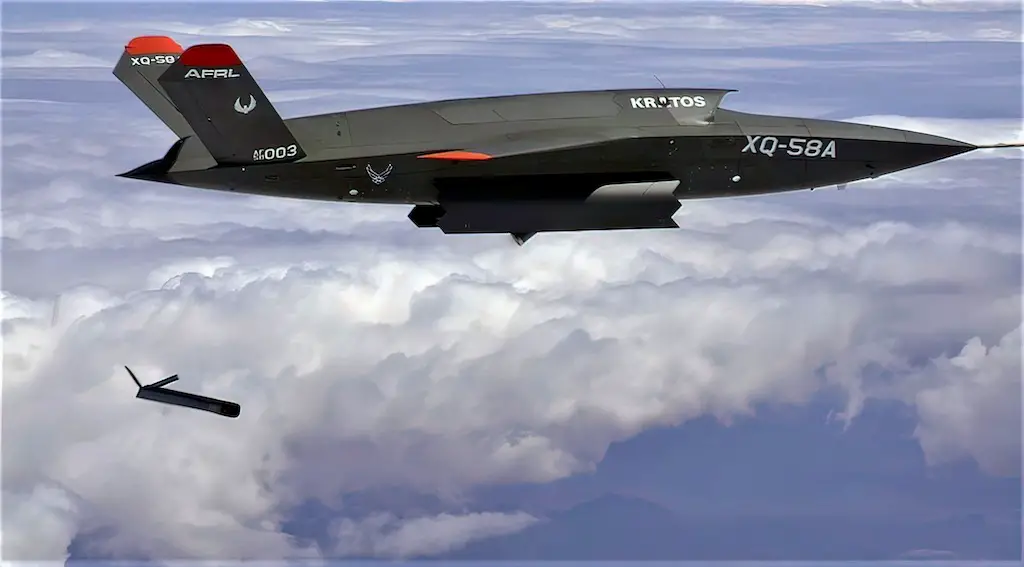 First Flight
It was on March 5th, 2019, that the first successful test flight of the drone took place at Yuma Proving Ground. Several other trials have since taken place, with the sixth occurring on March 26, 2021. This sixth trial saw the drone open its internal weapons bay doors and drop a 12 kg Area-I Altius-600 unmanned aircraft system (UAS).
On its most recent test flight, the Valkyrie's team was tasked with operating "encrypted communications with redundant radio/communications (comms) packages for range and operational missions remote from government ranges."
According to the reports, the drone then proceeded to autonomously land within the target zone. In doing so, it demonstrated vital capabilities for the end-of-mission phase of flight and recovery of the aircraft without radio communication.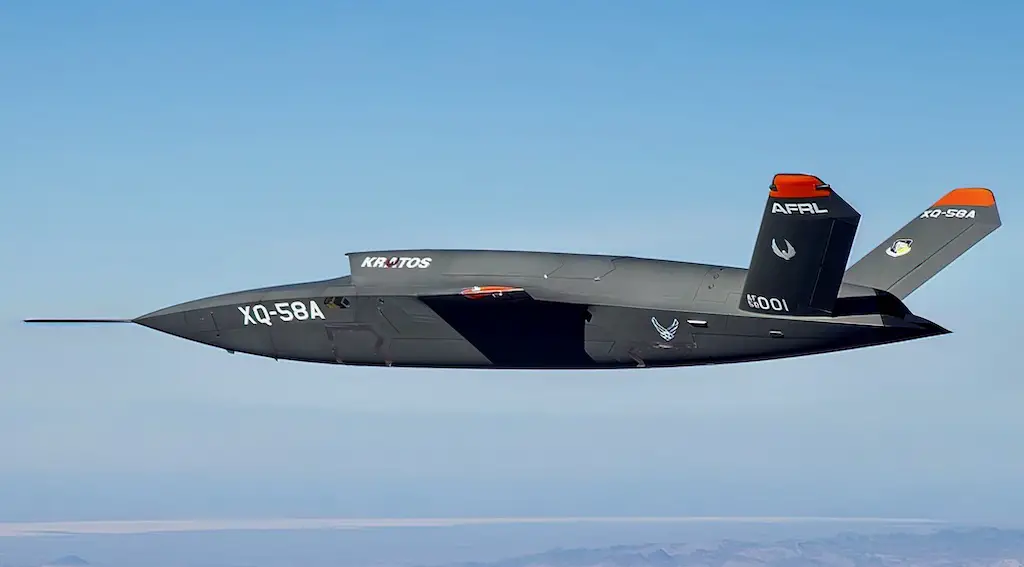 Furthermore, the reports stated XQ-58A showed the capability to fly for longer at higher altitudes and with a heavier overall weight than previously tested. Its ability to operate and land autonomously showed the drone's benefits when it comes to evading enemy detection.
A press release from Kratos also read: "It of course also enables the drone to continue its mission or at least attempt to safely return to base in an environment where the threat of electronic warfare jamming is high."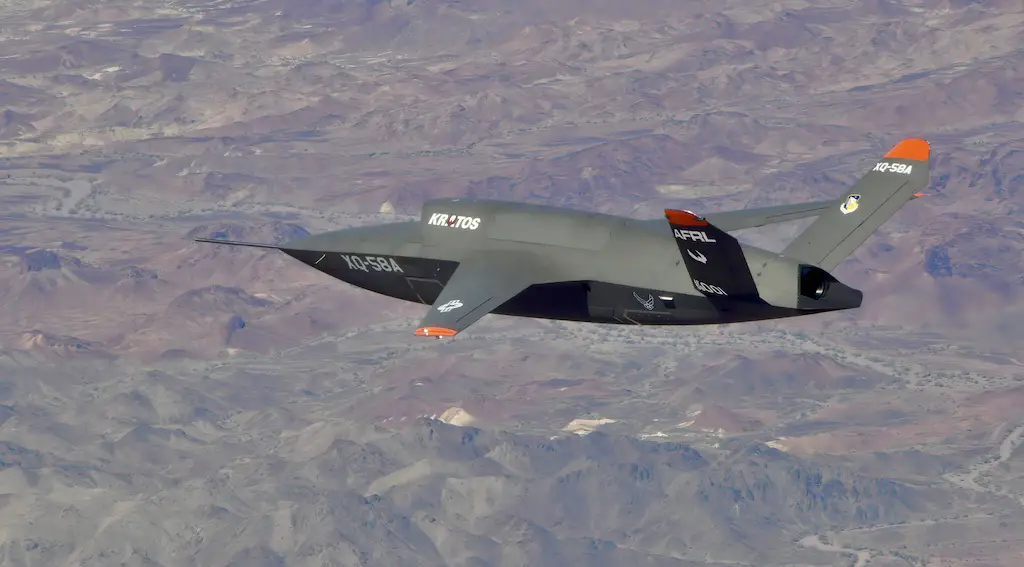 Presently, the US Air Force is the only known organization to have purchased the XQ-58A. The main aim of the purchase has been to support the research, development, testing, and evolution efforts of the aircraft. Kratos is currently in talks to receive contracts from two new clients, who have yet to be identified.