As World War II wore on and the Allied forces gained momentum, Germany found itself in an increasingly dire situation. The once formidable German military was losing its edge on the battlefield, and the relentless Allied bomber formations were decimating key infrastructure and crippling morale. The desperate need to counter this growing Allied might led to a flurry of innovations, some conventional and others anything but. 
Among these desperate attempts was the Blohm & Voss BV 40, a unique and unconventional aircraft conceived in urgency and born of necessity. This interceptor glider, with its odd design and singular mission, symbolizes a nation's frantic struggle to regain control in the face of overwhelming odds. 
The BV 40's story is a fascinating glimpse into the mindset of a country grappling with impending defeat and the relentless drive to find at least something to tip the scales back in its favor.

Targeting Critical Problem-Allied Bomber Formations
The latter half of World War II was a time of crisis for Germany, with Allied bomber formations relentlessly targeting the heart of the nation. Dr. Richard Vogt of Blohm & Voss sought to answer this problem with the BV 40 interceptor glider. As a low-cost emergency solution, the BV 40 aimed to intercept and dismantle the Allied bomber formations, offering a glimmer of hope in a time of despair. Several prototypes were flown, and the first flight took place in May 1944, marking the beginning of an exciting yet short-lived journey.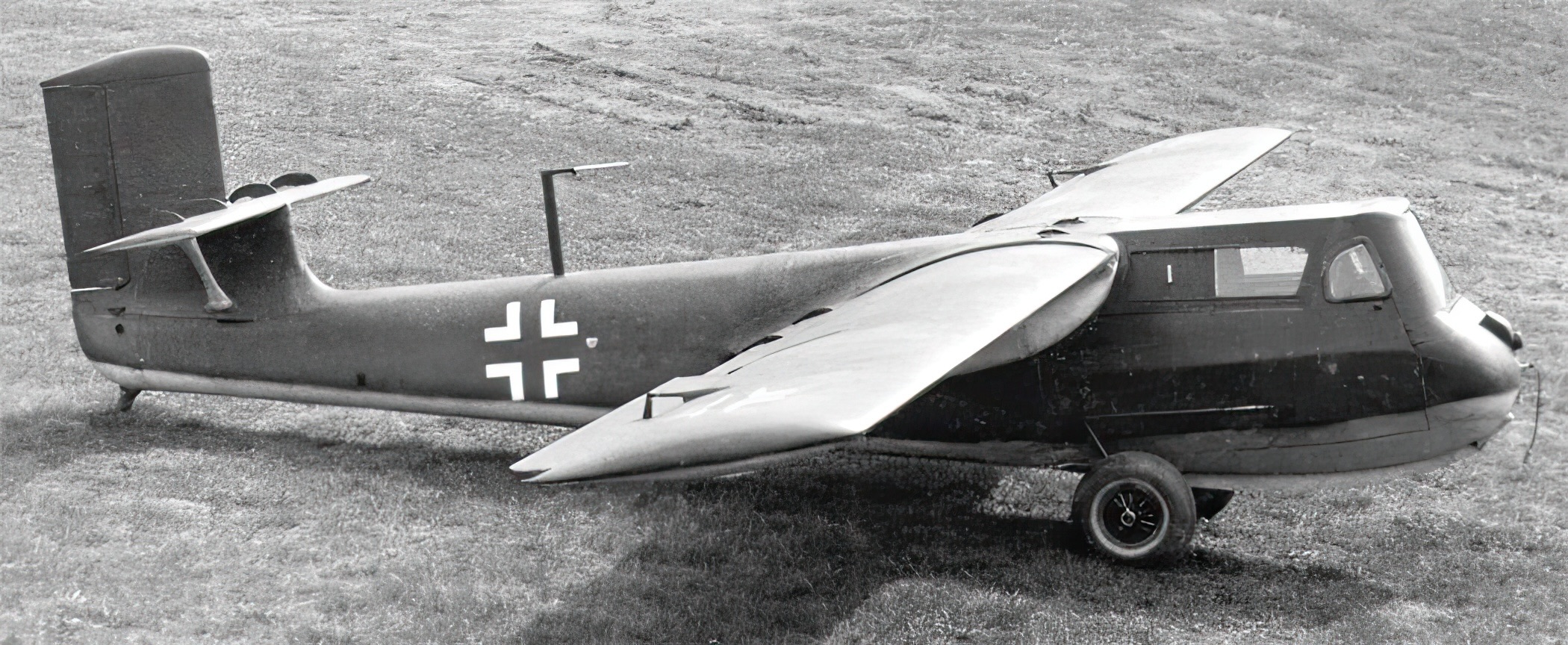 A New Approach to Aerial Warfare
The BV 40 was more than a desperate attempt; it was an innovative approach to warfare. Towed by a Messerschmitt Bf 109 and released above the bombers, it would dive sharply towards the enemy. During its short attack time, the BV 40 would unleash its weapons, then glide back to earth. This strategy offered a novel means of countering the Allied threat but also presented significant challenges and dangers.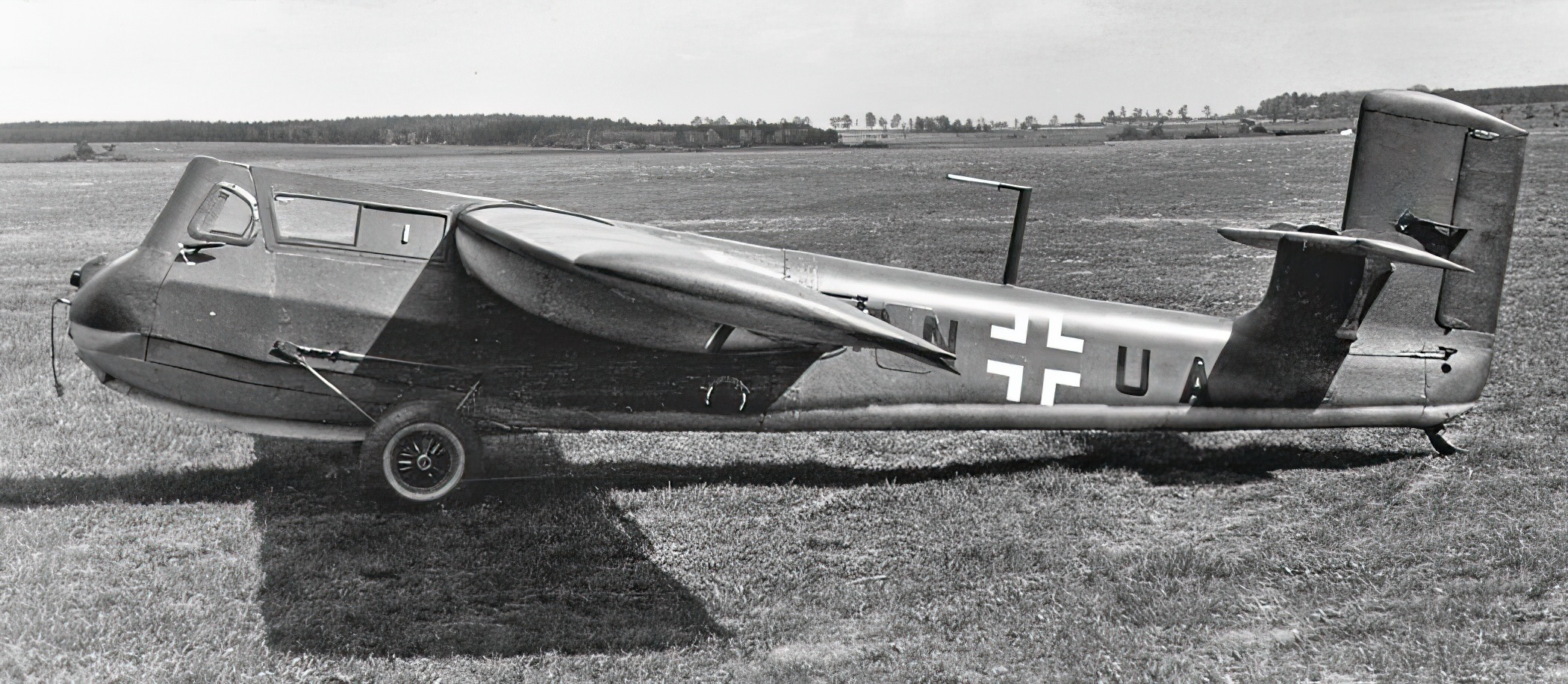 Design and Cockpit
The BV 40's design was radical. The cockpit was both simplistic and odd, with the pilot lying in a prone position. This unconventional configuration provided an enhanced targeting view and reduced drag, enabling greater speed and agility. The aircraft's shape was sleek and purpose-driven, reflecting the desperate times in which it was created.
Taking Off and Landing
Equally unconventional were the BV 40's take-off and landing procedures. A twin-wheeled dolly facilitated take-off and was discarded once the aircraft was airborne. For landing, a skid under the nose was deployed. These unique mechanisms made the BV 40's operation as intriguing as its appearance, reflecting a willingness to think outside the box.
Armed and Ready
With two 30 mm MK 108 cannons mounted in the wing roots, the BV 40's firepower was substantial despite its simplicity. These cannons allowed the aircraft to deliver a devastating blow during its brief attack window, making it a significant threat to enemy bombers.
Though limited in its arsenal, the BV 40's unique attack angle and speed made it a considerable menace. The aircraft's ability to dive rapidly at the enemy and its focused firepower gave it an edge in attacking bomber formations. This design demonstrated that even in desperation, innovation could yield powerful solutions.
With a maximum recorded speed of 292 miles per hour and the potential to go even faster, the BV 40 showcased impressive capabilities. The craft's speed, combined with its unconventional design, made it a remarkable achievement in aviation.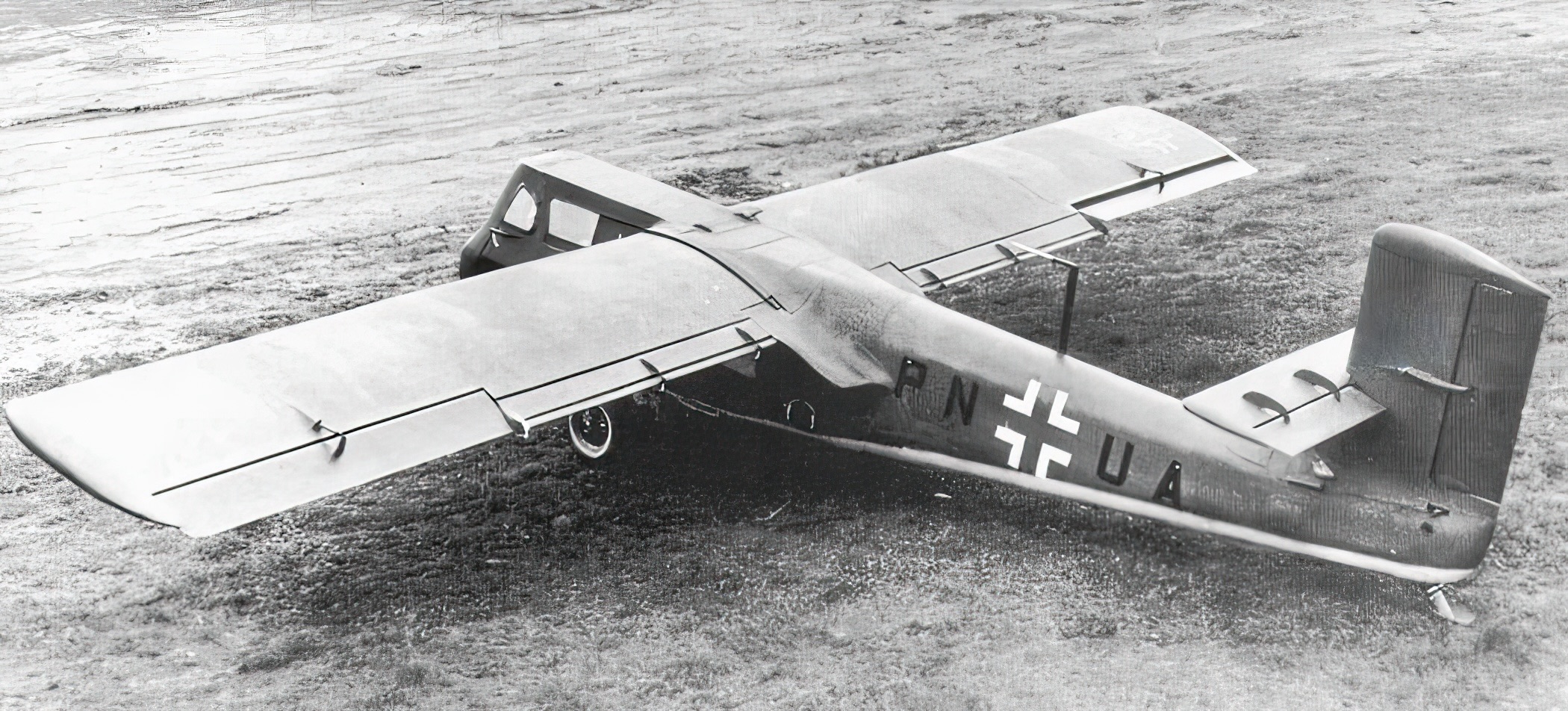 Challenges and Shortcomings
Various changes were discussed before the project's cancellation, highlighting the difficulties in implementing such a radical concept. Despite its promise, the BV 40 remained a precarious and untested weapon.
The BV 40's life was brief. Canceled later in 1944, only seven aircraft were completed, and five of them flown. Though it never saw combat, the BV 40 stands as a testament to innovation and daring in the face of adversity.
Not a Suicide Weapon
Despite the potential dangers for the pilot, the BV 40 was never intended as a suicide weapon. This misconception has been addressed, but it continues to add to the mystique surrounding this extraordinary aircraft. It was a desperate attempt to turn the tide of war, but never a mission of self-sacrifice.
The Blohm & Voss BV 40 represents a fascinating chapter in military aviation history. From its unique design to its ambitious mission, it symbolizes both the innovative spirit and the desperation of a nation at war. Though it never achieved its intended purpose, the BV 40 continues to intrigue aviation enthusiasts and historians alike, offering a window into a time of great turmoil and you may even say creativity.