Pentagon's Defense Advanced Research Projects Agency (DARPA) announced in May 2022 a new project to build a seaplane that would utilize the so-called ground effect, traveling just above the water surface. The new transport craft has been named Liberty Lifter.
Wing-in-the-ground effect
When an aircraft flies in immediate proximity of the ground, water, or any other surface, there's more lift and less drag. That is called the 'ground effect', or wing-in-ground effect (WIG). An aircraft in ground effect effectively floats above the surface. Sometimes that may be helpful, and sometimes dangerous. For example, it can facilitate takeoff. But it can also delay the touchdown on landing, possibly causing the aircraft to overrun the runway.
WIG craft concepts
Normally the ground effect influences aircraft just at takeoff and landing. Creating an airplane that would utilize the ground effect during its entire flight has long been on aircraft designers' minds. Hovering just above the surface, such an aircraft would be able to transport greater payloads spending less fuel than in regular flight. During the Cold War Soviet designers extensively worked on such concepts and created a number of ground effect vehicles, such as the Lun-class ekranoplan. However, following the demise of the Soviet Union these projects were mostly abandoned.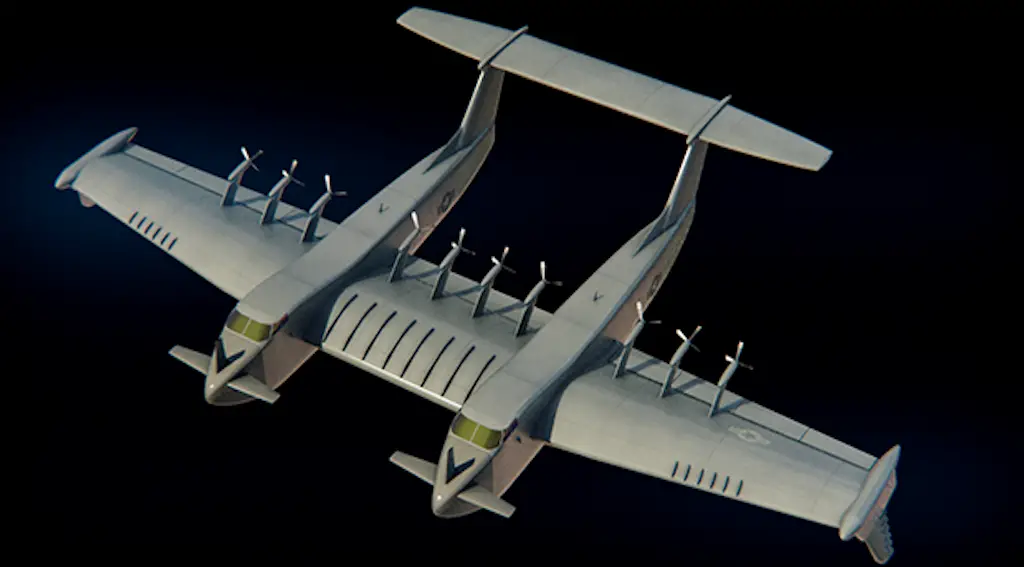 DARPA's seaborne strategic and tactical lift transport
DARPA intends to create an aircraft that will be able to carry over 100 tons of cargo flying within 100 ft of the sea surface. Whenever necessary Liberty Lifter will also be able to fly at altitudes of up to 10,000 ft, like a regular airplane. Needing no runways or ports, such aircraft will be instrumental in deploying troops and hardware to forward locations.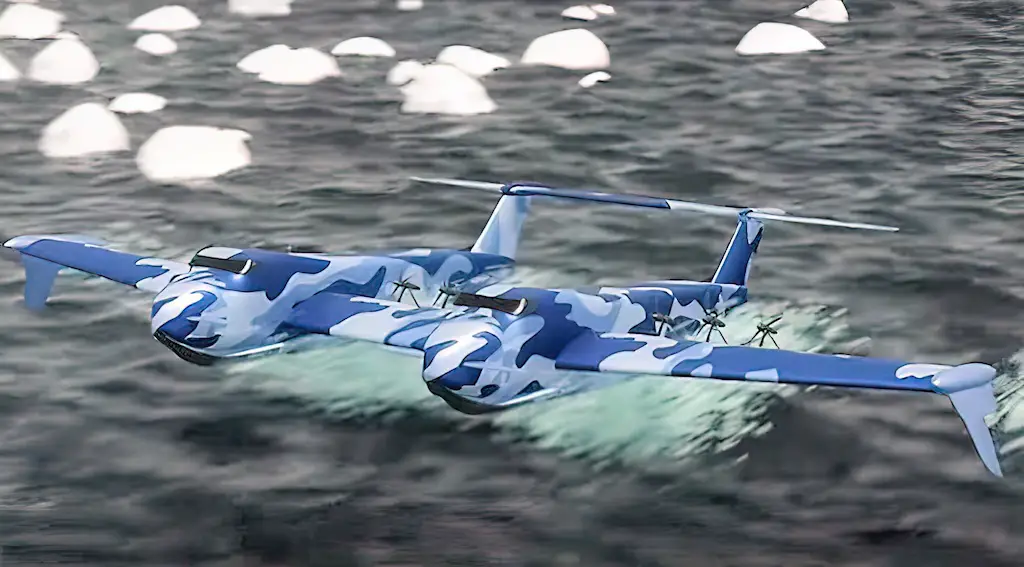 The Liberty Lifter will likely be able to act as a landing craft, unloading troops and armored vehicles onto unprepared beaches using a ramp.
The agency places emphasis on creating a vehicle resilient to adverse weather conditions and capable of operating in turbulent sea conditions. To achieve that, DARPA bets on "innovative design solutions to absorb wave forces" and "advanced sensors and control schemes" to "avoid large waves."