From the very birth of aviation and throughout the WWI and the interwar years France was among the leading nations in aircraft design and manufacture. Alas, German occupation knocked it out of competition for several years. Years that were especially formative for the future of aviation. Once the WWII was over, the French felt they needed to come back with a vengeance. To revive the industry and meet the French military's demand Marcel Bloch's Dassault Aviation developed the M.D.450 Ouragan, the first French-made operational combat jet.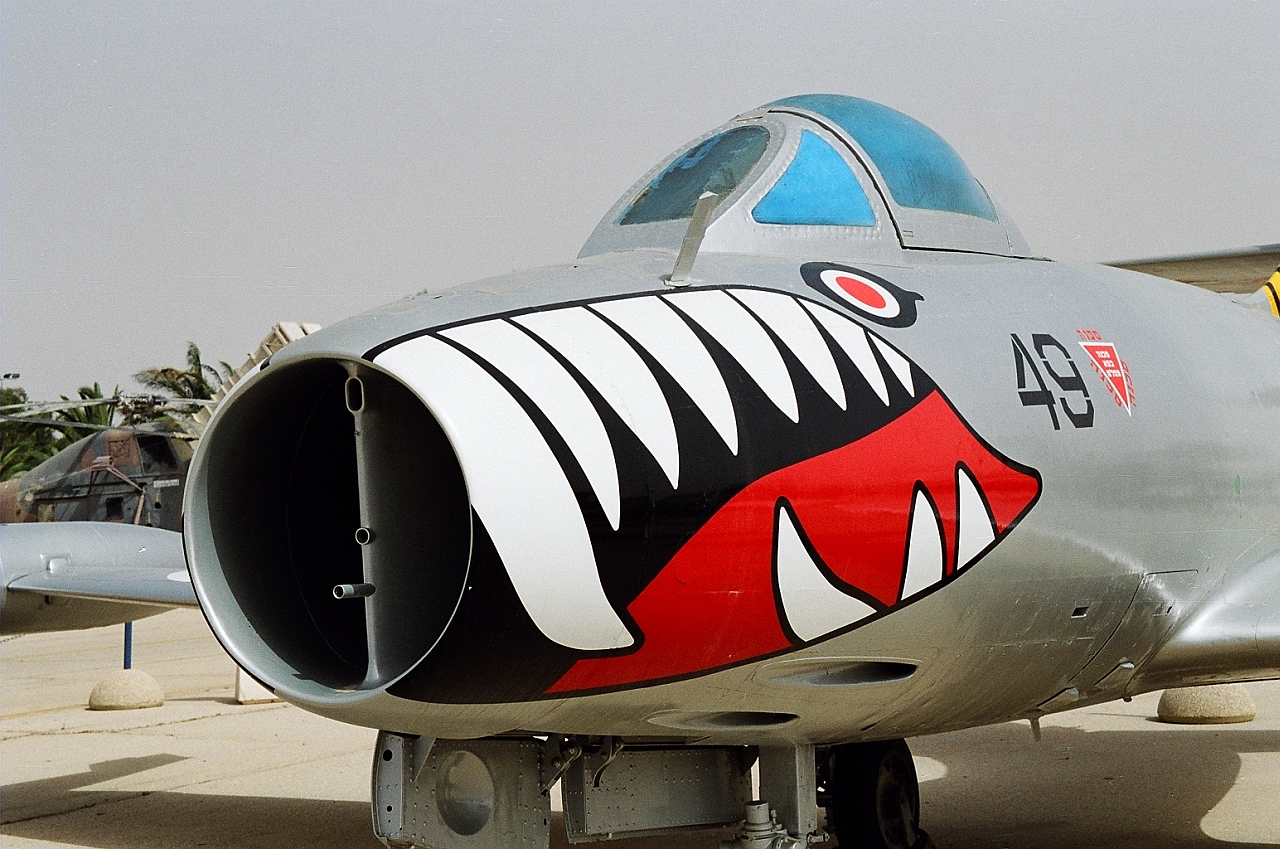 Catching up on the go
Work on the Ouragan progressed very quickly. The first prototype of this aircraft, whose name means Hurricane in French, was ready mere fifteen months after the start of the project and first flew on February 28, 1948. Following trials of three prototypes and a dozen pre-production aircraft, Dassault Aviation received a first production contract for 150 jets in August 1950. The Ouragan entered service with the French Air Force in November 1952, before even completing a full test program.
Plain and simple
Despite all the hurry, the resulting aircraft was a pretty decent machine for its time. It wasn't a breakthrough on the global scale. More of a foothold for the French aviation industry's further development. It was light and inexpensive fighter-bomber armed by four 20mm cannons and rockets on underwing hardpoints. It also had characteristic wingtip fuel tanks. Powered by a Rolls-Royce Nene Mk.104B turbojet it had a top speed of 580 mph and a rate of climb of 7,500 ft/min. On par with other first-generation fighter jets, such as Lockheed P-80 Shooting Star and Gloster Meteor, while lagging slightly behind North American F-86 Sabre and MiG-15.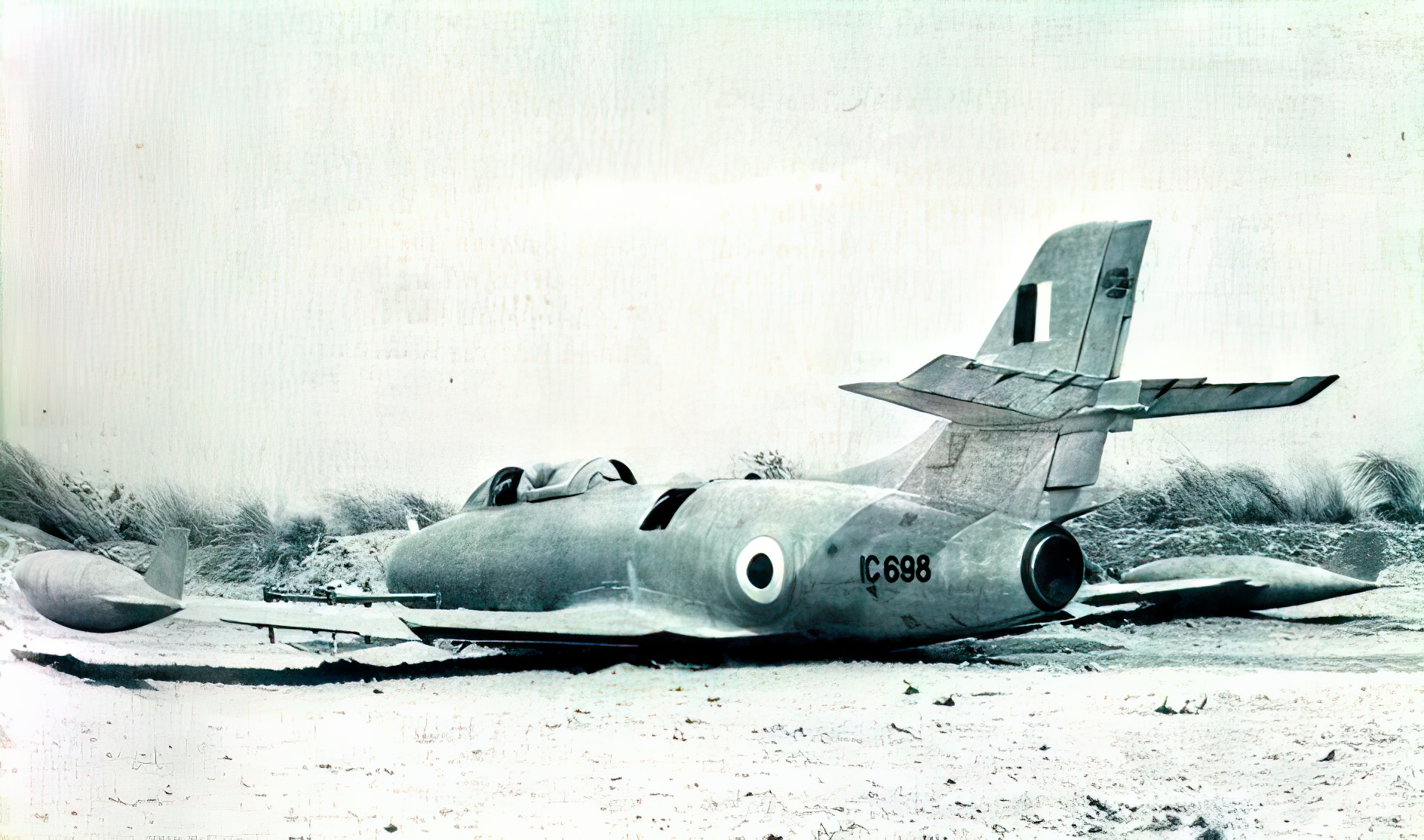 A seasoned fighter
Ouragan's career with the French Air Force was relatively short, because the country's aircraft industry was again churning out brand new designs like hot cakes. The M.D.450 soon gave way to more perfect supersonic machines. The last Ouragans were phased out of operational units in 1961, serving as trainer aircraft for several more years.

That said, Ouragan had a lasting career with other nations' air forces. In fact, it became the first French aircraft to be exported overseas in the post-war years. Just a year after introduction with the French Air Force, the M.D.450 joined Indian service, where it was called Toofani, for Hurricane in Hindi. Over a hundred Ouragans served in the Indian Air Force, including in combat situations, before being retired by mid-1960s.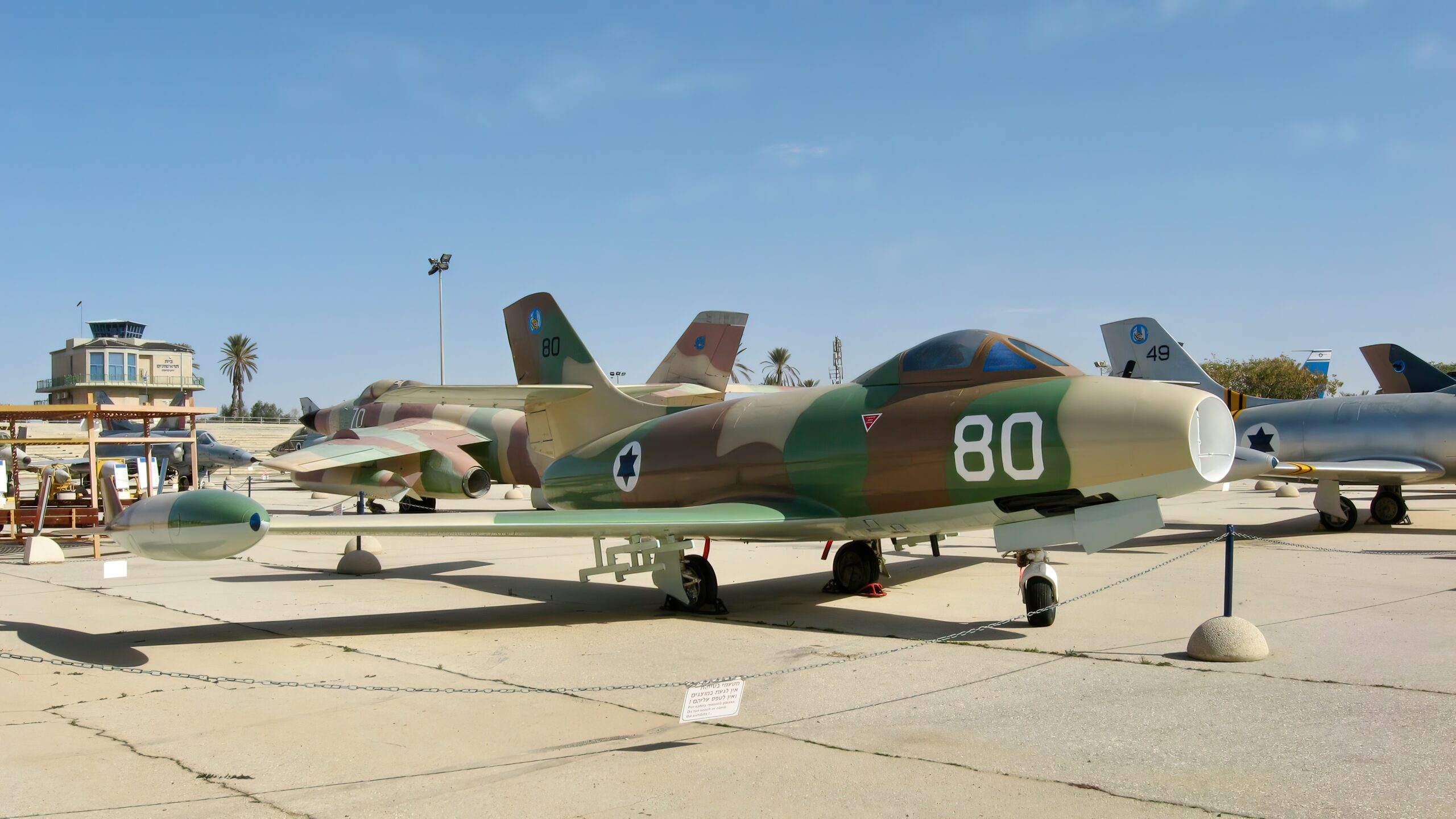 Another 75 Ouragans were supplied to Israel. It first used the type in combat during the Suez Crisis in 1956. Although Ouragan crews primarily flew close air support missions (pretty effectively, too), they managed to shoot down several Egyptian de Havilland Vampires. The M.D.450 even saw some action a decade later during the Six-Day War.
In the 1970s, some of Israeli's Oragans were sold to El Salvador. There they were used in combat during the Salvadoran Civil War, which lasted till the early 1990s.