The Fairey Firefly was not just another World War II fighter. This carrier-based combat aircraft was an essential part of Britain's naval air power. With features like large four-gun armament, heavy armor plating, folding wings, and remarkable range, it stands as a symbol of innovation and resilience. Let's dive into the key aspects that made this aircraft so remarkable.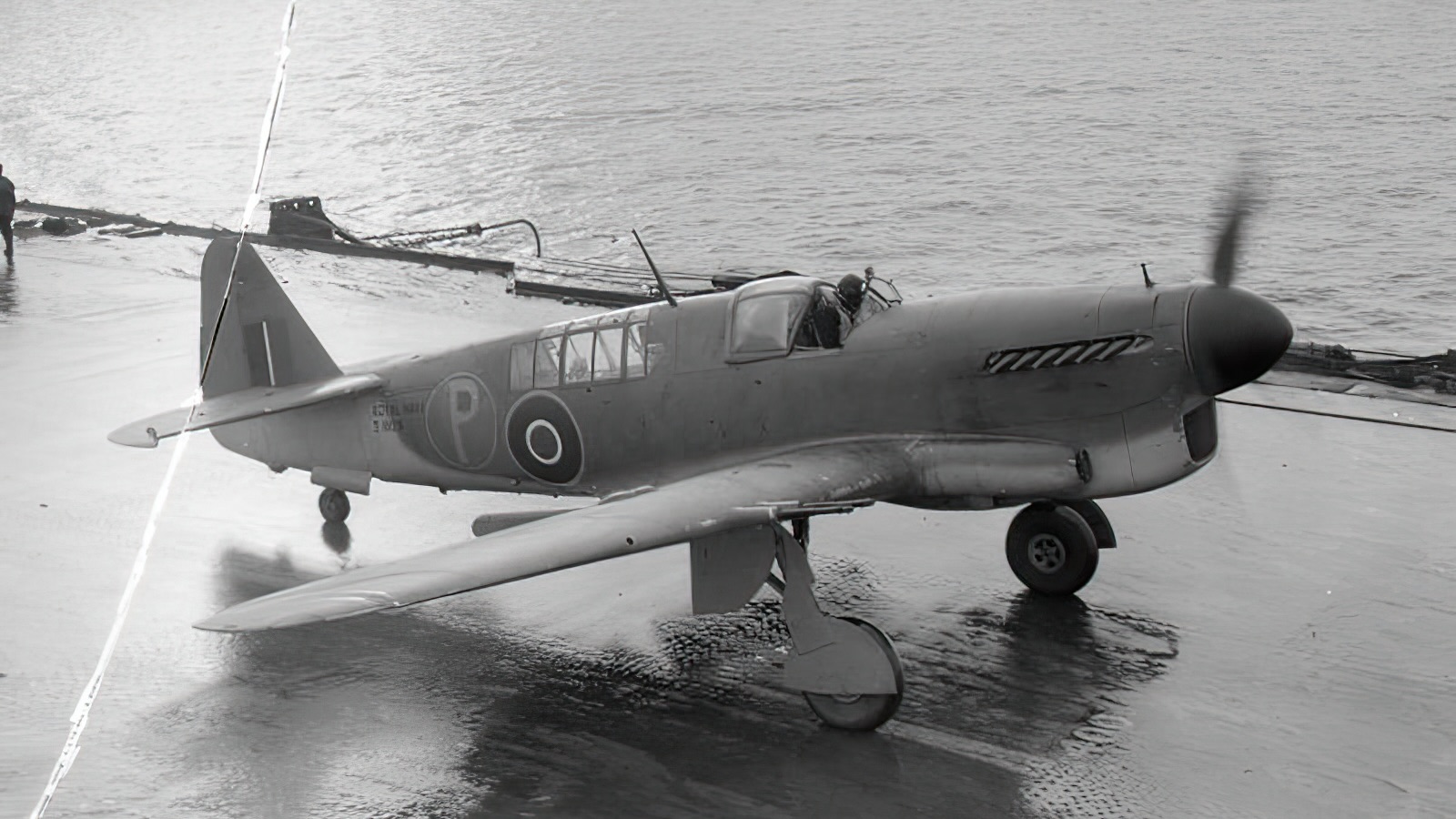 Development History 
The Fairey Firefly was born from a need to replace the outdated naval fighters in the British fleet. Designed by the Fairey Aviation Company in the early 1940s, it took its maiden flight on December 22, 1941. What made the Firefly unique was its robust design.
From the beginning, the Firefly's two-seat configuration set it apart, accommodating a navigator or radar operator. This was no mere update; it was a leap forward, integrating cutting-edge aerodynamics and top-tier technology. The Firefly's design was a clear departure from what came before, achieving new levels in firepower and adaptability.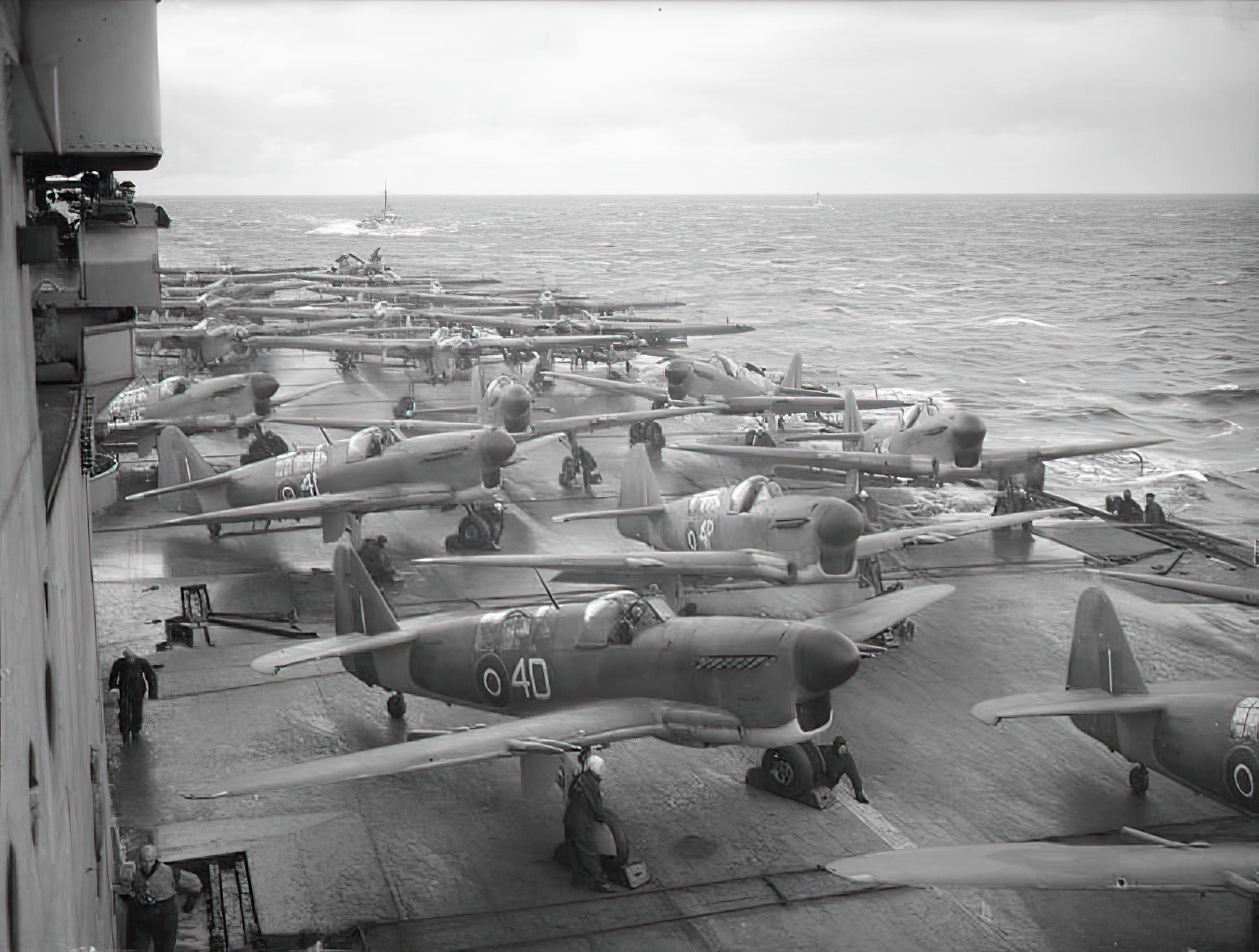 Engine and Performance 
The Fairey Firefly's engine was a powerhouse. Equipped with the Rolls-Royce Griffon IIB or later versions, it provided up to 1,735 horsepower. This engine was not only robust but allowed the aircraft to reach a maximum speed of over 300 mph.
Yet, power wasn't its only strength. Thanks to its fuel-efficient design, the Firefly boasted an impressive range, exceeding 1,300 miles. With its potent engine paired seamlessly with superior aerodynamics, the Firefly was a masterclass in speed and in-flight stability—critical for its prowess in combat.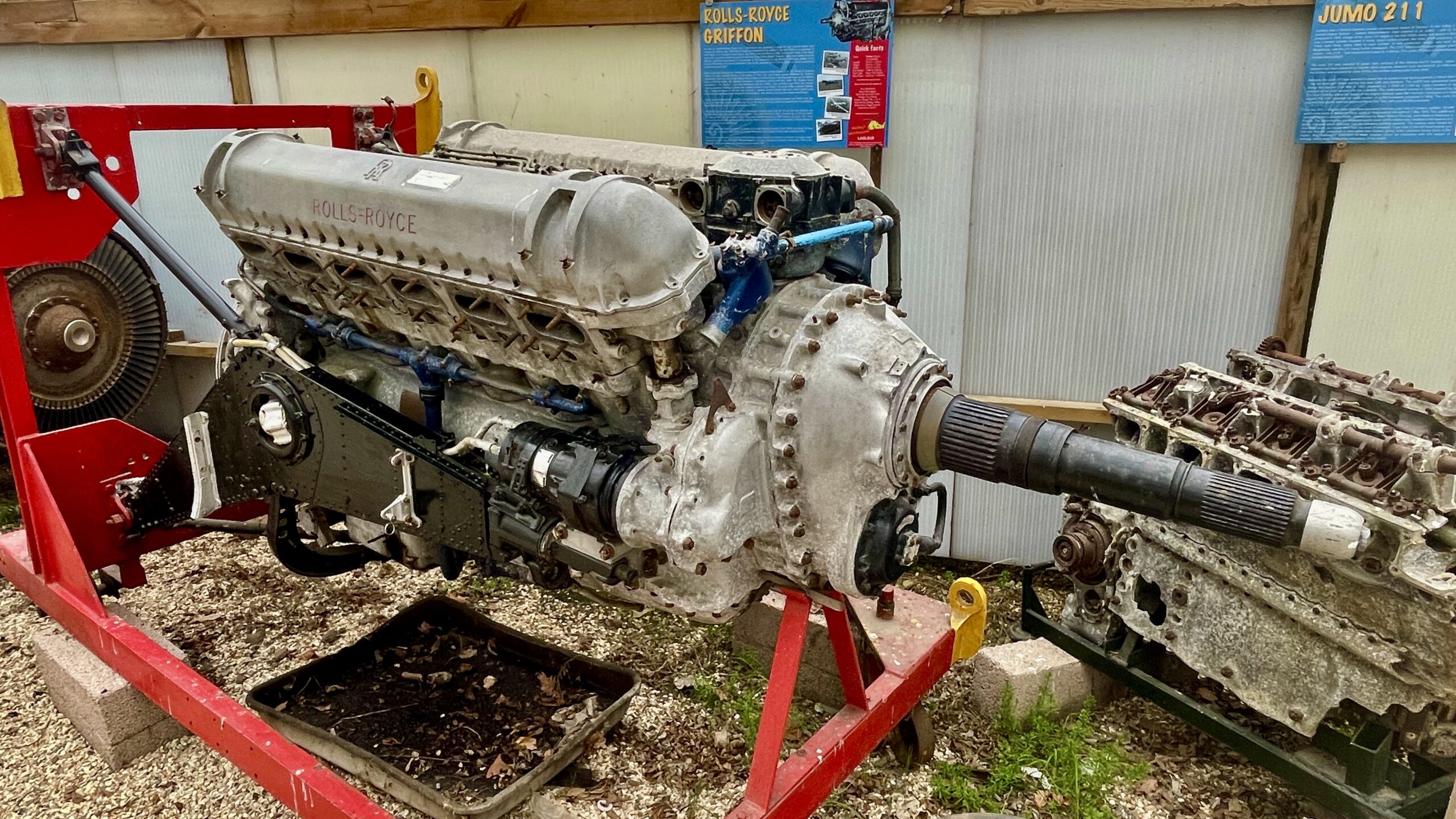 Packing a Punch
When it came to armament, the Firefly didn't hold back. Its four 20mm Hispano cannons gave it an unprecedented punch, greater than any other British carrier-based fighter of its time. This enabled it to engage enemy aircraft and ground targets with lethal precision.
But the armament didn't stop there. The Firefly could also carry bombs, rockets, or torpedoes, giving it a versatile role in the fleet. Whether engaging in aerial dogfights or striking at enemy ships, the Firefly's firepower made it a formidable foe in any theater of war.
Operation Meridian
Operation Meridian was one of the Firefly's most defining moments, highlighting its capability and the role it played during World War II. Taking place in January 1945, this operation aimed to cripple Japanese oil refineries in Sumatra, a critical resource for the enemy's war effort.
The Firefly's participation in the mission was crucial. Equipped with rockets and bombs, it was instrumental in both air-to-air combat and ground strikes. The aircraft's formidable four-gun armament allowed it to clear the skies of enemy fighters, while its payload wreaked havoc on the ground.
During Operation Meridian, the Fireflies faced intense anti-aircraft fire and fierce resistance from Japanese aircraft. Yet, thanks to their heavy armor and powerful weaponry, they succeeded in their mission, inflicting significant damage on the refineries.
This operation showcased the Firefly's versatility and resilience, further cementing its reputation as a highly effective naval fighter. It was a mission that proved the Firefly's worth, not just as a machine of war but as a symbol of British determination and technological triumph.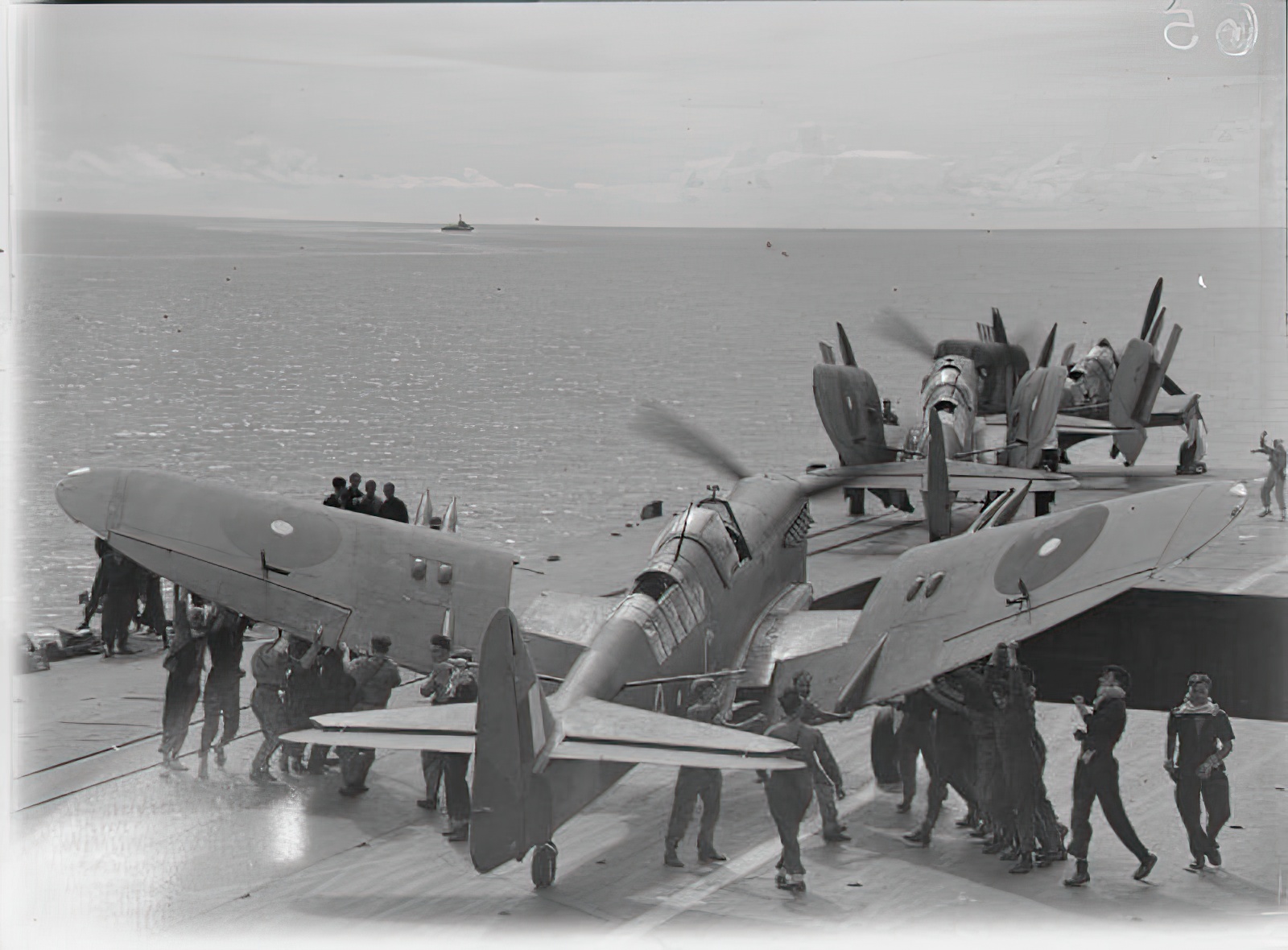 Shortcomings and Retirement
During its operational life, the Fairey Firefly played a crucial role in various naval battles and land campaigns. From the Pacific theater to the North Sea, it proved its worth time and again. However, despite its successes, the Firefly was not without its shortcomings. Its heavy build made it less maneuverable than some of its contemporaries. Additionally, maintenance challenges and the rapid advancement of jet technology meant that it was soon outpaced by newer models.
By the mid-1950s, the Firefly was retired from frontline service. Yet, its legacy lives on, not only in museums and airshows but in aviation history. Its unique blend of firepower, armor, and adaptability made the Firefly a true warrior of the skies and a symbol of British ingenuity.