Soaring Above the Rest
In the throes of World War II, gliders emerged as silent and pivotal tools on the battlefield. These unpowered aircrafts, towed into the skies by bigger planes and released, sneaked troops and equipment behind enemy lines. As the Allies and Axis powers vied for supremacy, gliders became crucial components of many strategic operations. While fighters and bombers took center stage in the limelight of the aerial warfare, gliders, silently and effectively, played their roles in the shadows. It was in this backdrop that the Laister-Kauffman CG-10 came into existence.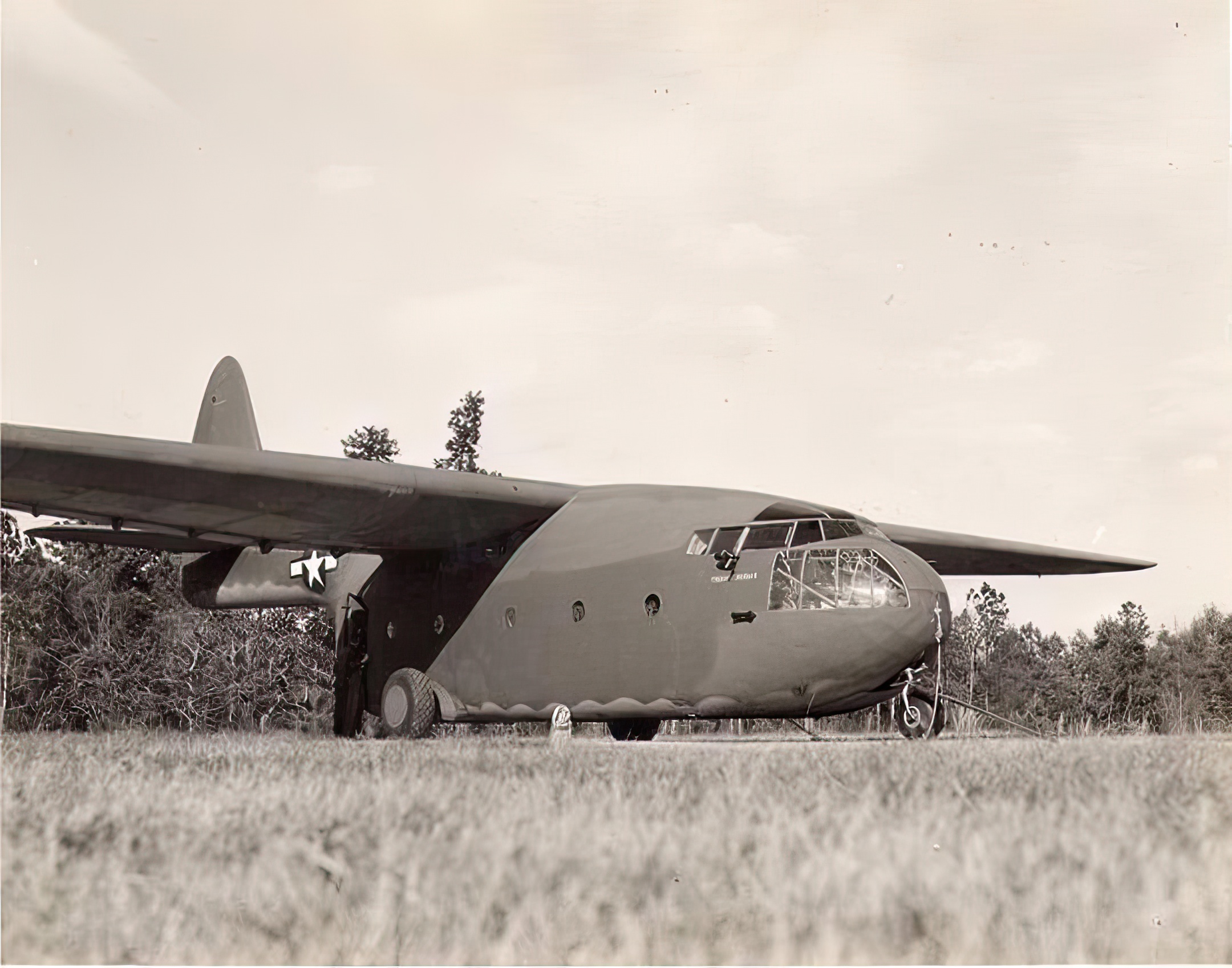 Daring to be Different 
While most gliders of the era pursued sleek and elongated designs, the Laister-Kauffman CG-10 dared to diverge. Its bulky frame, contrasting the general norm, held an uncanny resemblance to today's cargo planes. This wasn't just an aesthetic choice. Its generous proportions meant it could carry more troops and heavier equipment. The CG-10's design was a precursor to the modern cargo haulers we see today, proving that sometimes, bucking the trend can lead to innovative outcomes.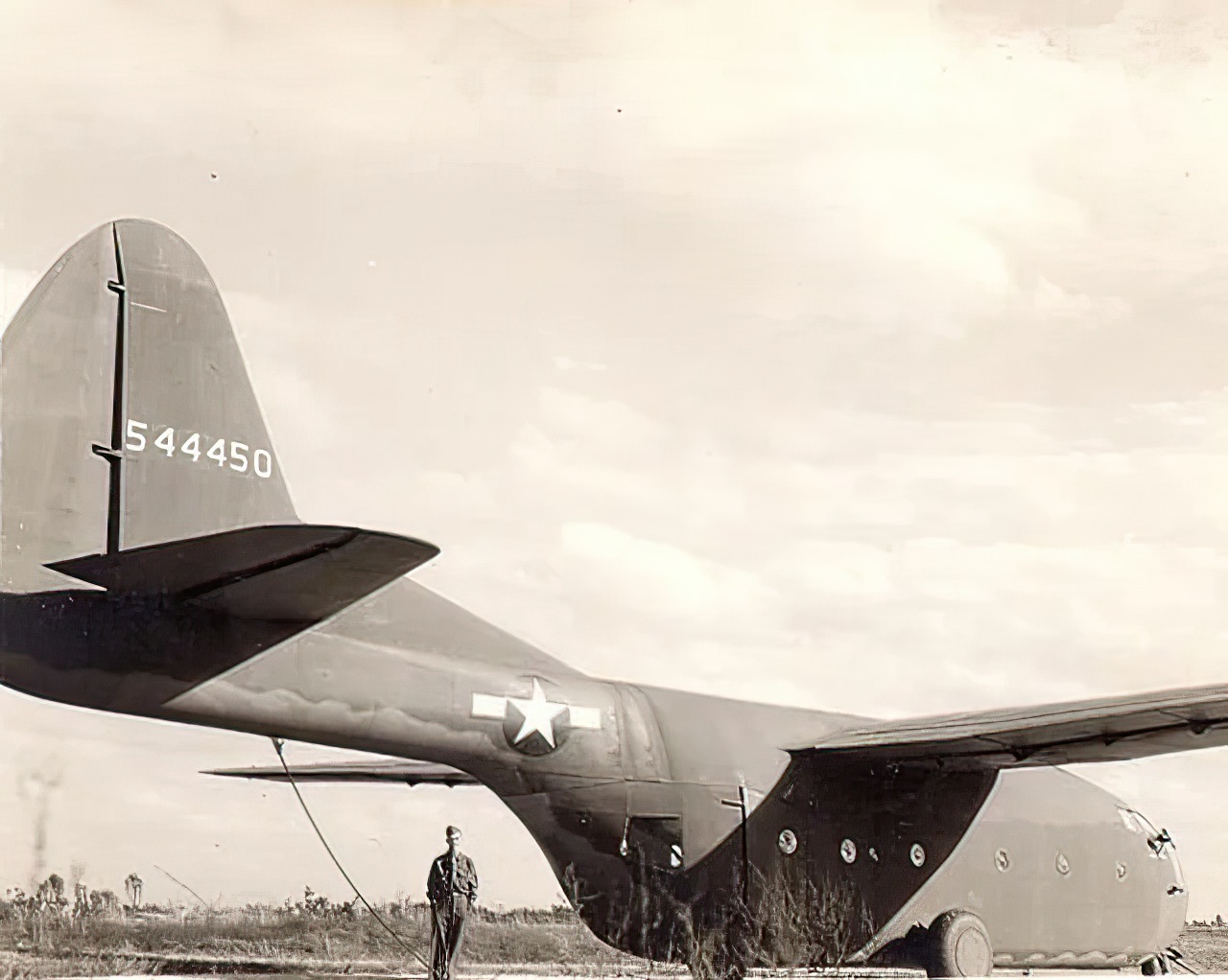 The Development of the CG-10
The Laister-Kauffman CG-10 story began with its development variant, the XCG-10. Designed to transport 30 troops, it was officially accepted on October 4, 1943. A mere month later, on November 6, the glider experienced its first tow flight. As the war's demands evolved, so did the glider. The next iteration, the XCG-10A, boasted increased seating, accommodating up to 42 troops and introducing a handy rear-loading door. Its impressive cargo capacity, amounting to 6 short tons, showcased its capability to transport heavy equipment with ease.
Features and Specs
The Laister-Kauffman CG-10 wasn't just about size; it was a marvel in engineering and design. With a crew capacity for two and space for a whopping 42 troops, it was versatile in its cargo capabilities. Whether it was transporting a 2½-ton truck, two 105mm M2 howitzers, or a single M1 155mm Long Tom howitzer, the CG-10 could handle it. Its impressive wingspan of 105 ft and a gross weight of 23,000 lb highlighted its dominance in the glider category. But, perhaps its most astounding feat was its ability to maintain a never-exceed speed of 180 mph.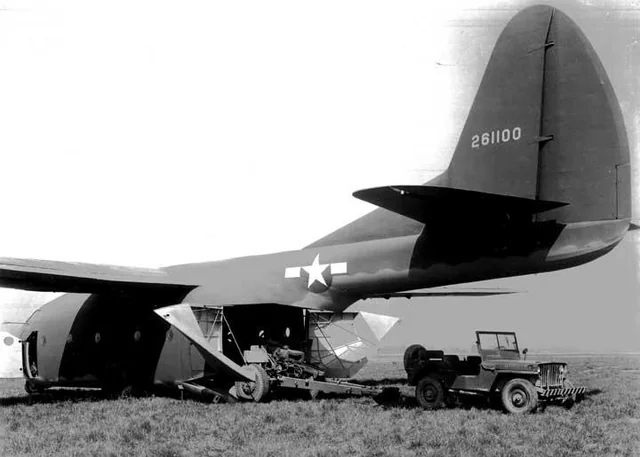 An Abrupt End 
The CG-10A had promise. With a colossal order of 990 units, it was poised to play a pivotal role in Operation Downfall—the planned invasion of Japan. However, as with many war-time tales, destiny had other plans. The cessation of hostilities led to the end of the war, and with it, the need for such a large fleet of gliders evaporated. A staggering 90 units were already in production, awaiting their chance to soar. Additionally, a tantalizing proposal to fit the planes with two Pratt & Whitney R-1830-92 engines remained just that—a proposal, never seeing the light of day.