Hugo Junkers had long dreamt of building a big passenger airliner, but Versailles Treaty restrictions, lack of financing and other problems precluded his company from building one up until the late 1920s. Finally, he secured the support of Germany's air ministry and built the G.38, an enormous passenger aircraft outsizing all of its land-based contemporaries. Throughout the following decade this leviathan combining the grandeur of zeppelins with the speed of airplanes connected Europe's capitals and astonished its passengers and onlookers. Some of these aircraft also had a military career, including in the Imperial Japanese Army Air Service.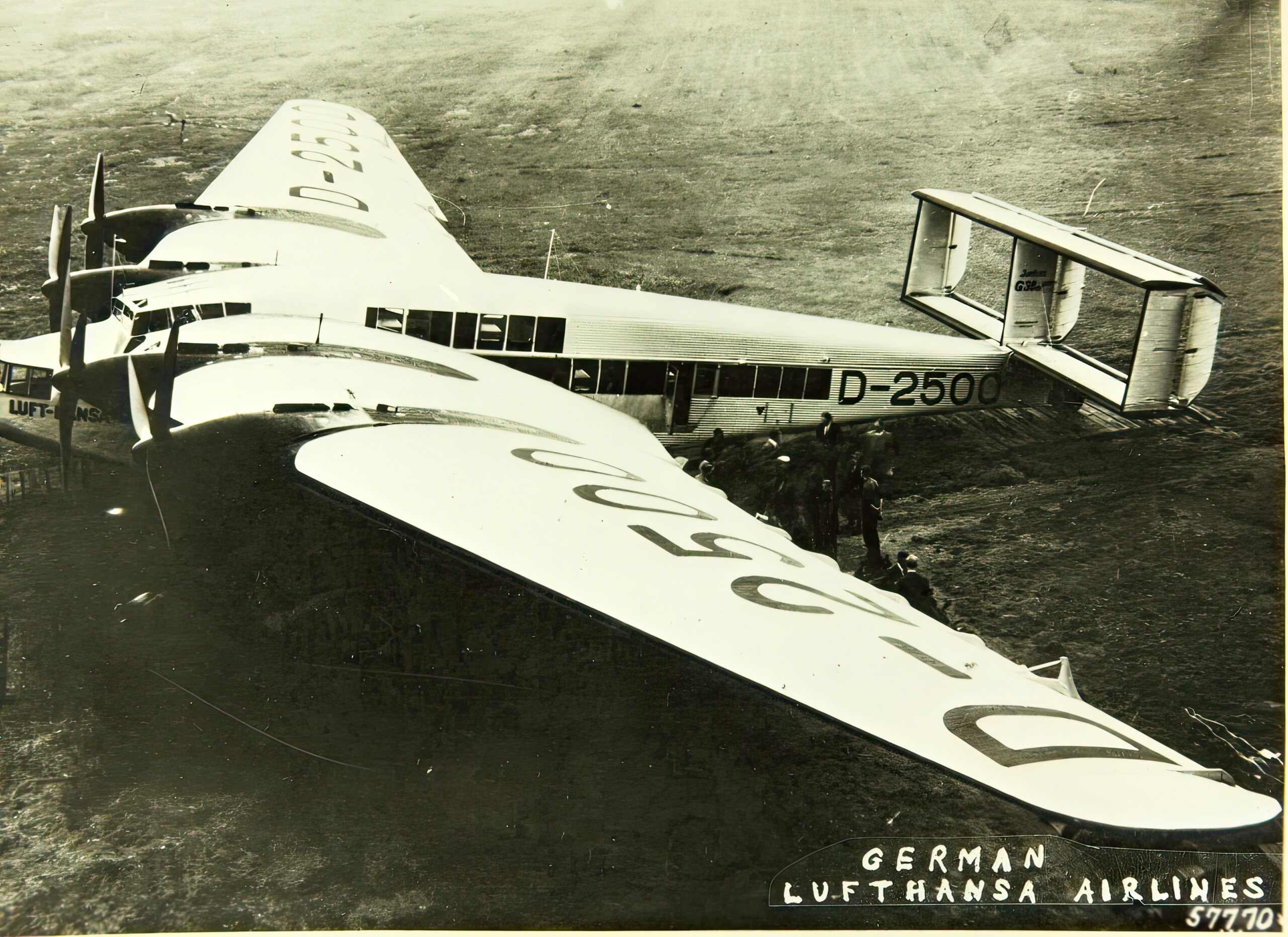 A four-engine giant with in-wing cabins
While today pretty much all aircraft, regardless of their size, have thin wings, back in 1920s making the wings so large that people could actually walk inside them didn't yet look like a very strange idea. The G.38's wings measured more than five feet thick at the root. The aircraft featured two three-seat cabins placed in the leading edges of the wings, which even had forward-looking windows, allowing their passengers to enjoy views similar to those enjoyed by the pilots.
Passengers' luggage was also stored in the wings, closer to the trailing edge. Another advantage of such a thick wing was that it allowed inflight servicing of the G.38's four engines totaling some 2,000 hp of power (about 4,000 hp after the 1934 engine upgrade). For this purpose, the plane's seven-strong crew even included onboard mechanics. The G.38's wings were not just thick, but also spanned a whopping 144 ft. Equipped with effective high-lift flaps they provided the airliner with a short takeoff run and a low stalling speed. These huge wings also housed multiple fuel tanks, giving the G.38 a range of more than 1,200 miles.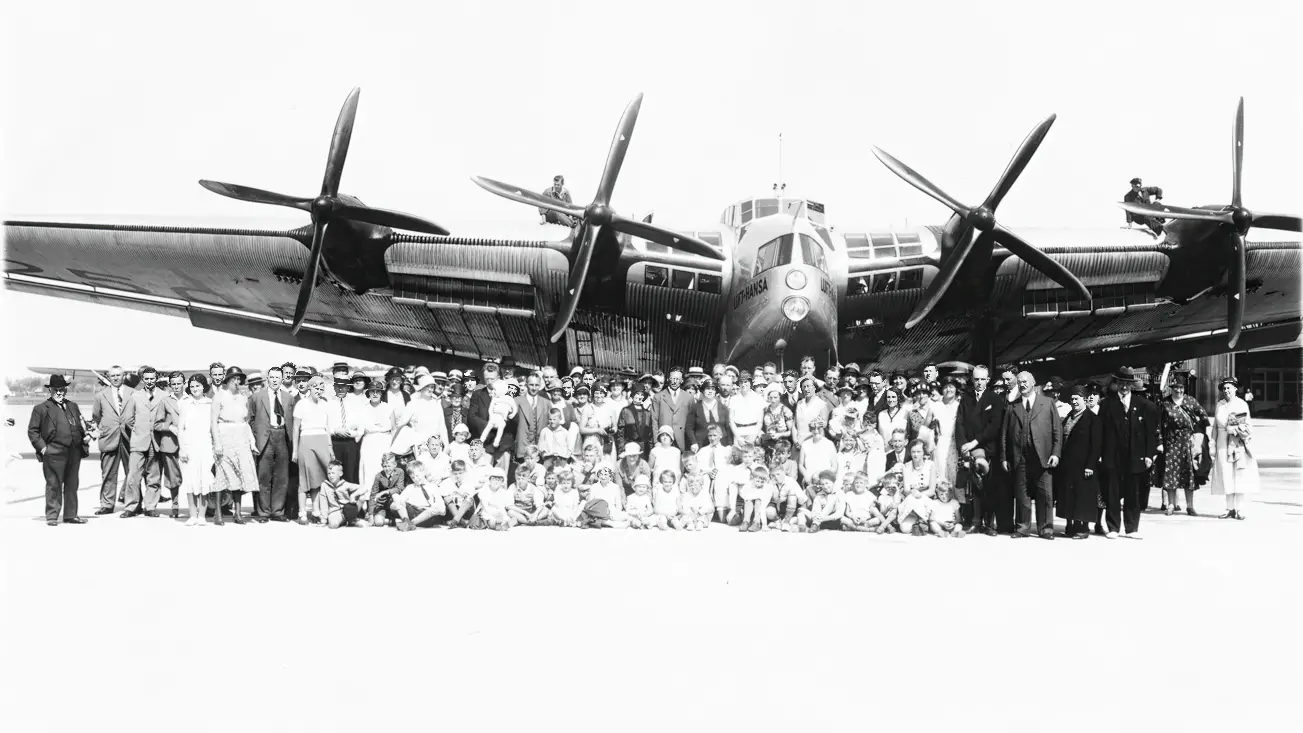 Flying all around Europe
In line with the standards of the time, the G.38 was quite a luxurious aircraft with upholstered seats, washrooms, and a smoking lounge. Despite having a greater wingspan than today's Boeing 737 or Airbus A320, the G.38 carried no more than 34 passengers on two decks. During its decade in service the G.38 flew both scheduled and chartered flights, landing at the airports of many European capitals, such as Berlin, Stockholm, Rome, Amsterdam, and London, as well as of numerous German cities.
The two original airframes' fates
The first G.38, D-AZUR, named Deutschland made its inaugural flight in November 1929, and was put into commercial service with Lufthansa in the spring of the following year. Its career ended in 1936, when it crashed during a post-maintenance test flight. Although the accident caused no casualties, the aircraft was written off due to being damaged beyond repair.
The second airframe, D-APIS, named Generalfeldmarschall von Hindenburg continued passenger service up until the breakout of the Second World War. Once the WWII got going, the remaining G.38 was put to use by the Luftwaffe and flew as a military transport in Norway and the Balkans before being destroyed on the ground in an RAF air raid on Athens in May 1941.
The Japanese offshoot
Germany's Axis ally Japan liked the design and built six more airframes—three times as many as Junkers—under license between 1931 and 1935. Designated as Mitsubishi Ki-20 or Army Type 92 Heavy Bomber, these planes saw use as military transports and were armed with several machine guns and cannons right from the start. They could also carry up to 11,000 lb of bombload. The very existence of these aircraft in Japan's inventory was kept secret until 1940, by which time they had become obsolescent. Their use in combat operations was apparently quite limited and by the end of the war five out of six airframes were destroyed.