Nerds have a knack for pushing the envelope, and when it comes to aviation, they didn't just stick to traditional aircraft. Enter the Martin Marietta X-24, a rocket-powered wonder that showed the world just how far a little imagination and a lot of science can take us.
A Glimpse Back in Time
Born from the PILOT program, a collaborative endeavor between the United States Air Force and NASA between 1963 and 1975, the X-24 was crafted to test the lifting body concepts. These concepts revolved around unpowered reentry and landing, which eventually paved the way for the renowned Space Shuttle. The X-24 began as the X-24A, but, with time and advancements, it evolved into the X-24B.
Edwards Air Force Base in California witnessed these flights firsthand. The center of the research was the lifting bodies, essentially wingless vehicles that could fly back to Earth from space and land like any other airplane. Their unique shape provided the necessary aerodynamic lift, and with the integration of fins and control surfaces, pilots could control their flight paths with precision.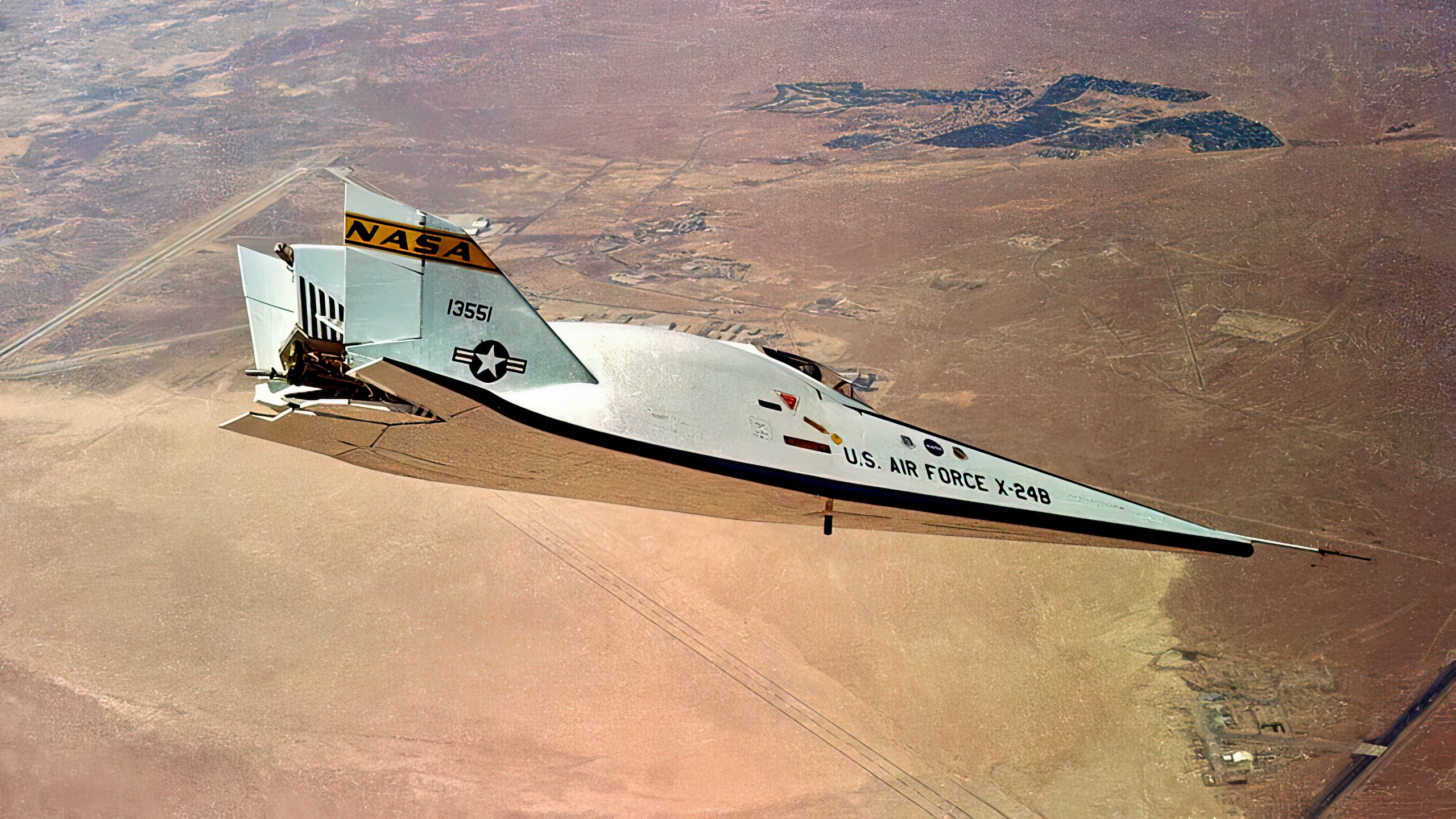 Powerplant
No ordinary aircraft, the X-24 required a powerplant that could propel it beyond typical boundaries. For this reason, it was equipped with the Reaction Motors XLR-11-RM-13 rocket engine. This engine, especially in the X-24B, was capable of producing an incredible thrust of 8,000 lbf (36 kN), allowing the craft to reach soaring altitudes and dazzling speeds.

Soaring and Gliding
The X-24 was an impressive sight to behold in action. After being drop launched from a modified B-52 Stratofortress at high altitudes, the rocket engine would ignite, pushing the craft to even higher heights. Once its fuel was exhausted, the pilot would transition the X-24 into a glide, maneuvering it to an unpowered landing back on Earth.
The X-24A, for instance, showcased its capabilities with 28 flights, reaching speeds up to 1,036 mph and altitudes of 71,400 feet. On the other hand, the X-24B managed a top speed of 1,164 mph and an altitude of 74,130 feet.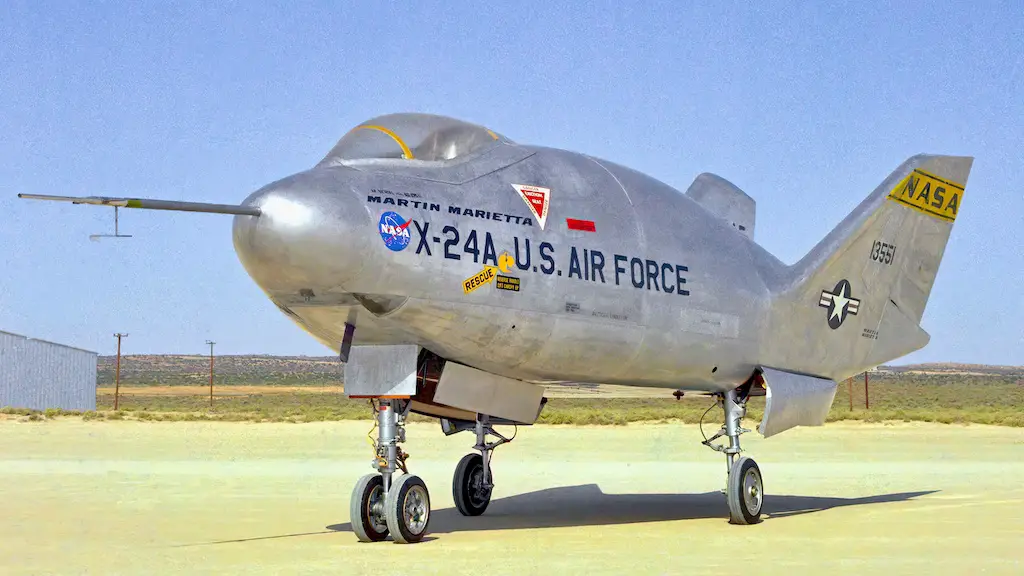 Paving the Way for the Future
The X-24, in both its A and B versions, provided invaluable insights. By demonstrating that unpowered reentry vehicle landings were feasible and accurate, it set the groundwork for future space vehicles, notably the Space Shuttle. Pilots like John A. Manke and Mike Love, among others, managed to land the X-24B on concrete runways with precision, reinforcing the viability of these techniques for future space missions.
Moreover, the X-24's design inspired further iterations and concepts, such as the X-38 Crew Return Vehicle for the International Space Station. The legacy of the X-24, both in design and the lessons derived from its flights, has left an indelible mark on the history of aviation and space exploration.