Debut
The Skyrocket had a novel appearance when it first debuted in April 1940. A snub-nosed fuselage that suddenly ended on the leading edge of the wing and twin tails to match the two engines. It was a low-wing monoplane with a short fuselage that began aft of the wing's leading edge with a twin tail assembly.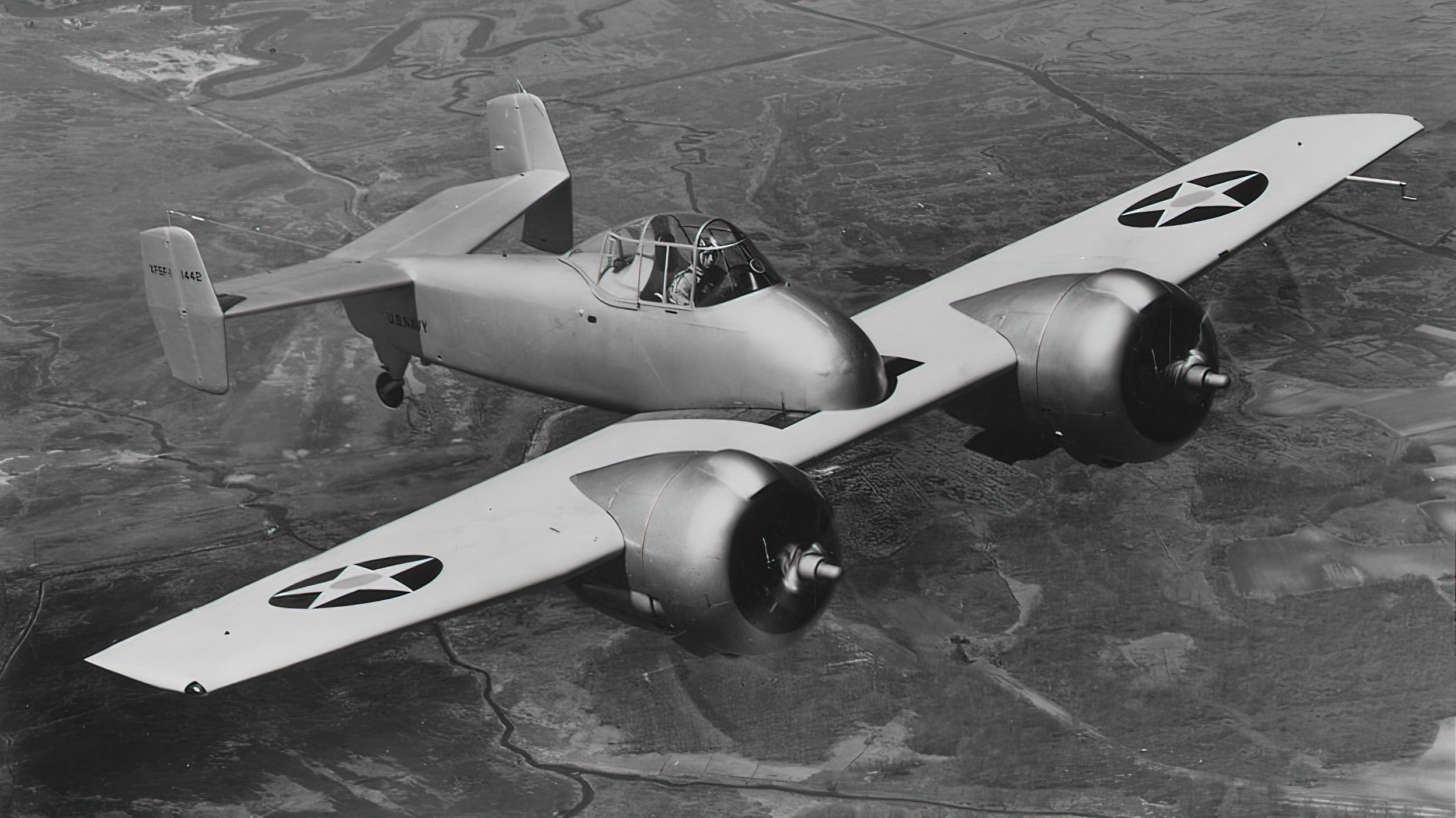 Its performance matched its futuristic appearance, especially in the pace of climb, which may have given rise to the moniker "Skyrocket." The F5F prevailed in a fly-off in 1941 against a slew of modern operational and experimental US fighters, with a Spitfire and Hurricane thrown in for good measure.
Testing
Lieutenant Commander Crommelin, who ran the test, later said:  "I remember testing the XF5F against the XF4U on climb to the 10,000 foot level. I pulled away from the Corsair so fast I thought he was having engine trouble. The F5F was a carrier pilot's dream, as opposite rotating propellers eliminated all torque and you had no large engine up front to look around to see the LSO … The analysis of all the data definitely favored the F5F, and the Spitfire came in a distant second."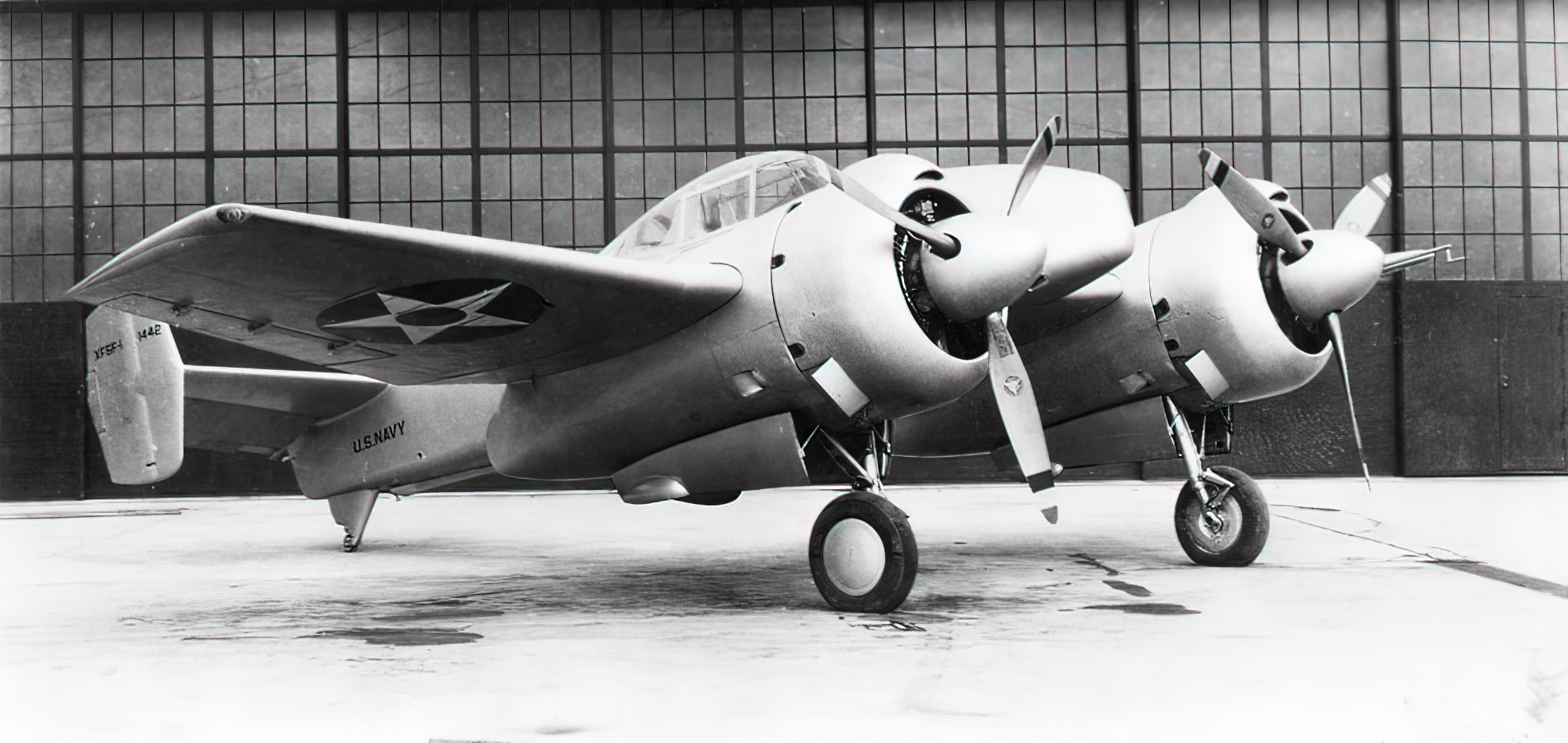 Issues
When working from a carrier, two engines meant a more complex supply chain and more demanding supply chain. Additionally, the Skyrocket had several minor issues. The landing gear had issues, being completely knocked off the airframe twice during tests in 1942, and adequate cooling appears to have taken a long time to fix. Therefore this goofy-looking aircraft was never put into service.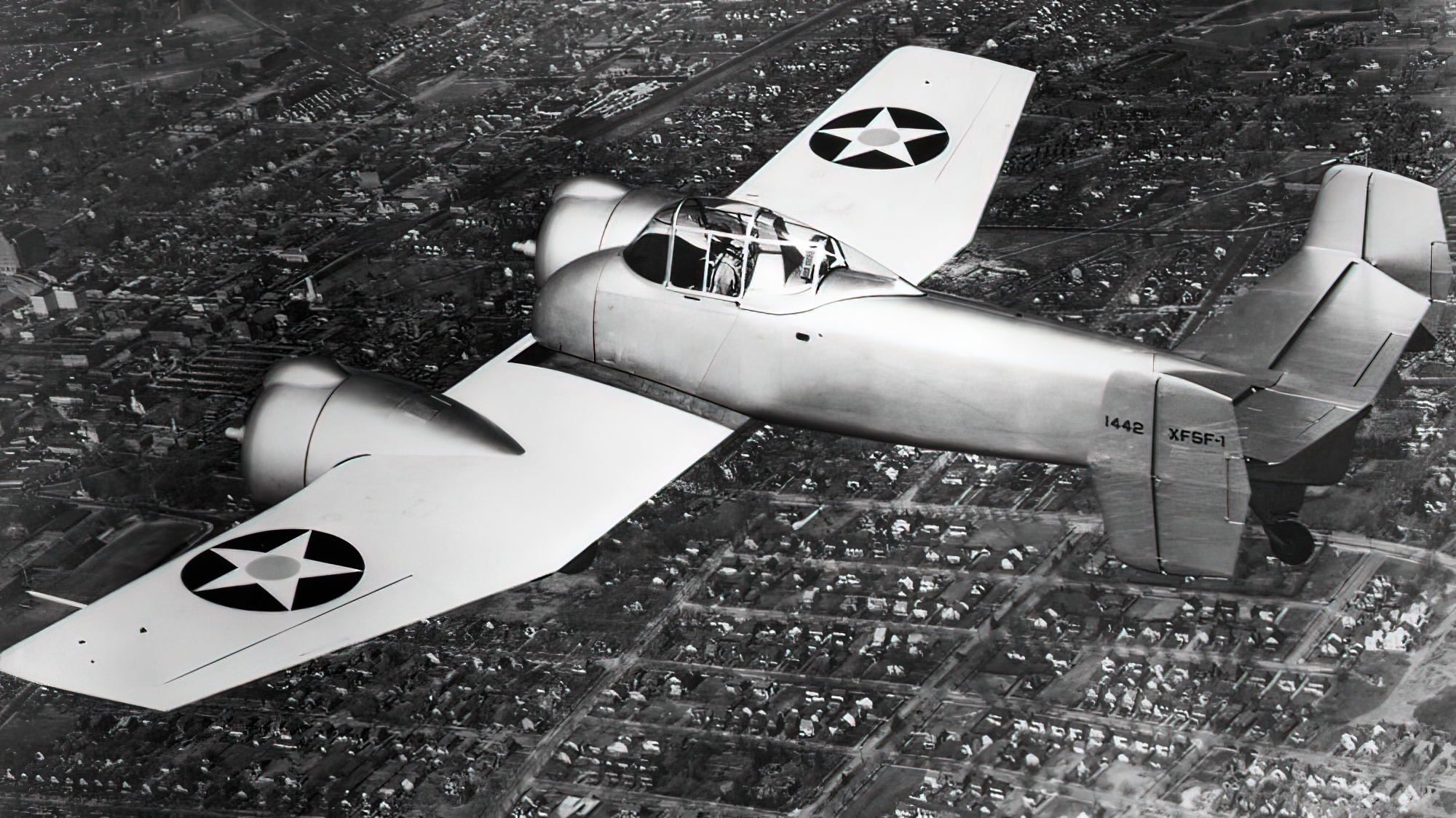 Better alternatives
If it weren't for the demands of the early stages of the war, neither of these problems would have contributed to the F5F's demise. The F4F was sufficient for the time being, and Grumman was working feverishly to get the Hellcat into service while producing them in great quantities for contracts that were becoming increasingly demanding.
Moreover, Grumman was under such pressure that fixing the somewhat unusual Skyrocket was not a top priority. As a result, the bulky F5F ultimately carried out its most significant flying duties as a research aircraft for the magnificent F7F Tigercat, which went into service in August 1945. Only 1 was ever produced.