The future of aviation fuel
The United States military is set to expand its use of sustainable aviation fuel (SAF) for future flights. SAF poses as a low-carbon biofuel substitute for traditional petroleum-based jet fuel. But what is SAF? It's a next generation aviation fuel, made from 100% renewable waste and residue raw materials, like used cooking oil.
Over the lifecycle, SAF reduces greenhouse gas (GHG) emissions by up to 80% compared to fossil jet fuel. SAF can be used as a direct replacement (drop-in) for fossil jet fuel as it is chemically similar. It is fully compatible with existing jet engines and fueling infrastructure, requiring zero additional investment into them.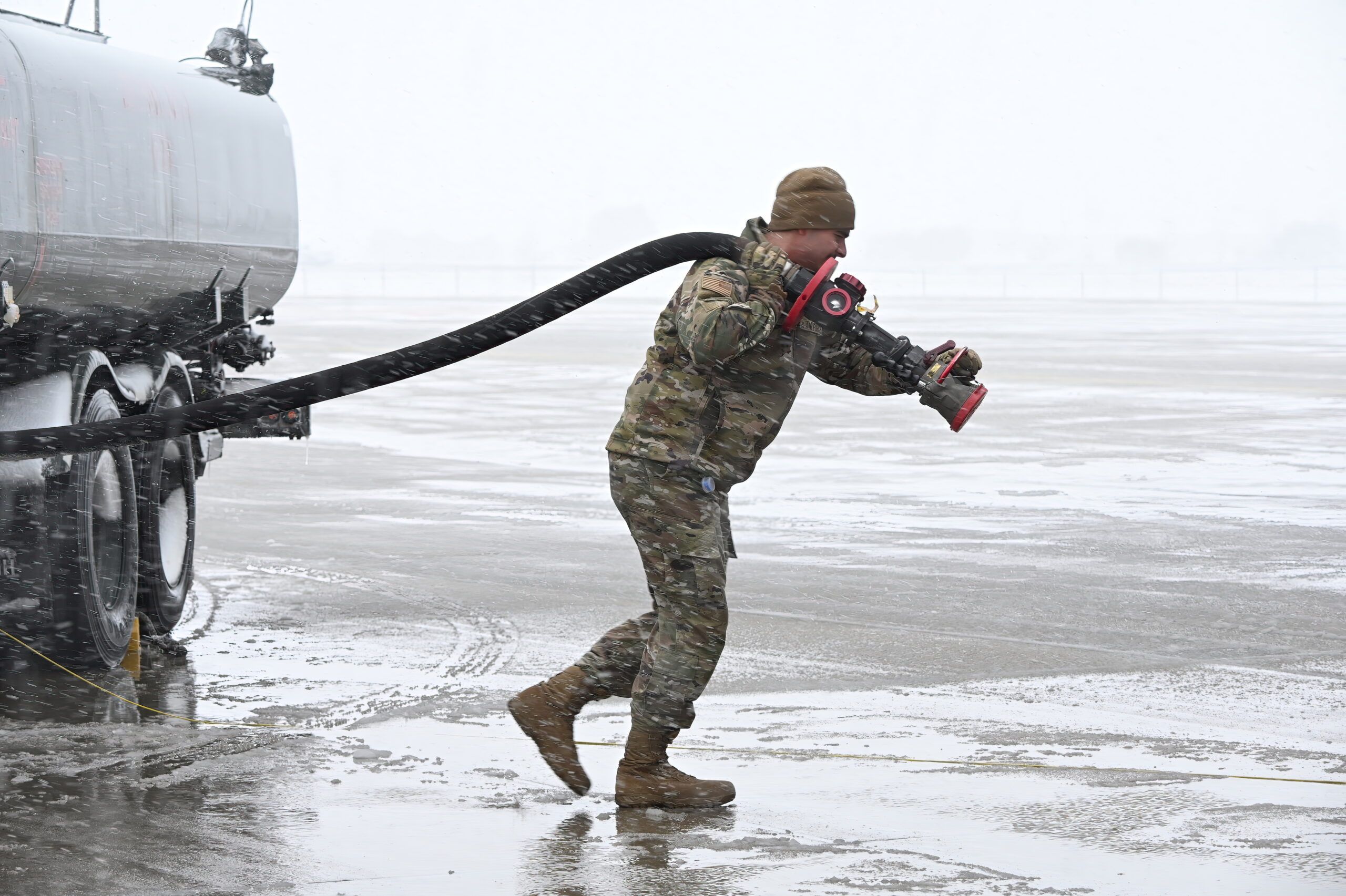 Sustainable Aviation Fuel
SAF is made from renewable biomass and waste resources with the potential to deliver the performance of petroleum-based jet fuel. This albeit with a fraction of its carbon footprint. It is estimated that one billion dry tons of biomass can be collected sustainably each year in the US. Such quantities would be enough to produce 50–60 billion gallons of low-carbon biofuels.
The resources include corn grain; oil seeds; algae, other fats, oils, and greases; agricultural residues; forestry residues; wood mill waste; municipal solid waste streams; wet wastes (manures, wastewater treatment sludge); and dedicated energy crops. Furthermore, in terms of use in the US military, the rules are set out by Congress. SAF use by the Pentagon are clear that it must be produced in the USA from "domestic feedstock sources."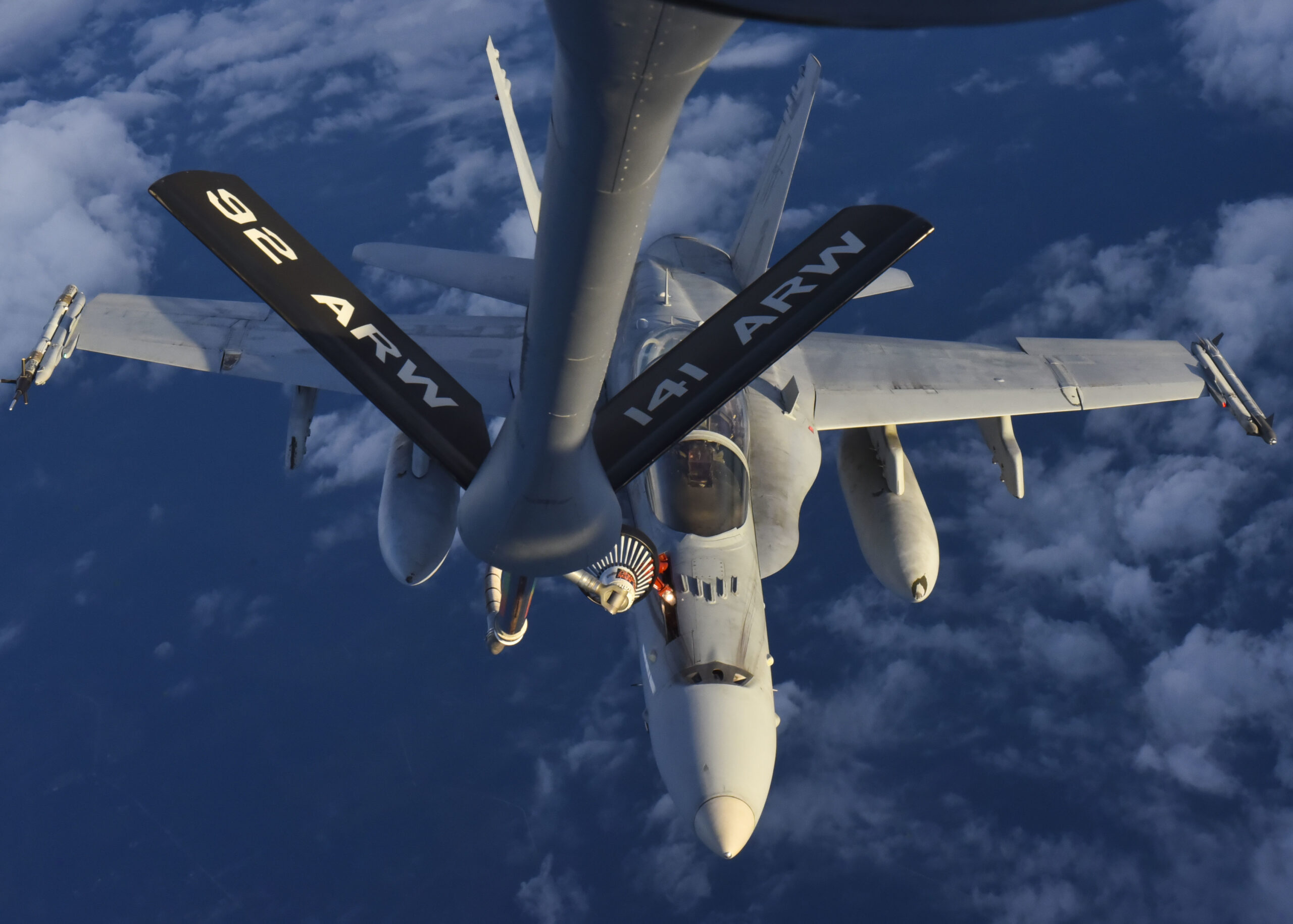 Integration Plans
On 6 December, the published 2023 fiscal year defence spending agreement was set. It required the US Department of Defense (DoD) to formulate a plan for increasing the production and use of SAF in the DoD's aviation operations. Under the 2023 National Defense Authorization Act (NDAA), the Pentagon will have a year to identify at least two "geographically diverse" sites. This would be within the current US military framework to carry out a pilot programme that includes SAF usage.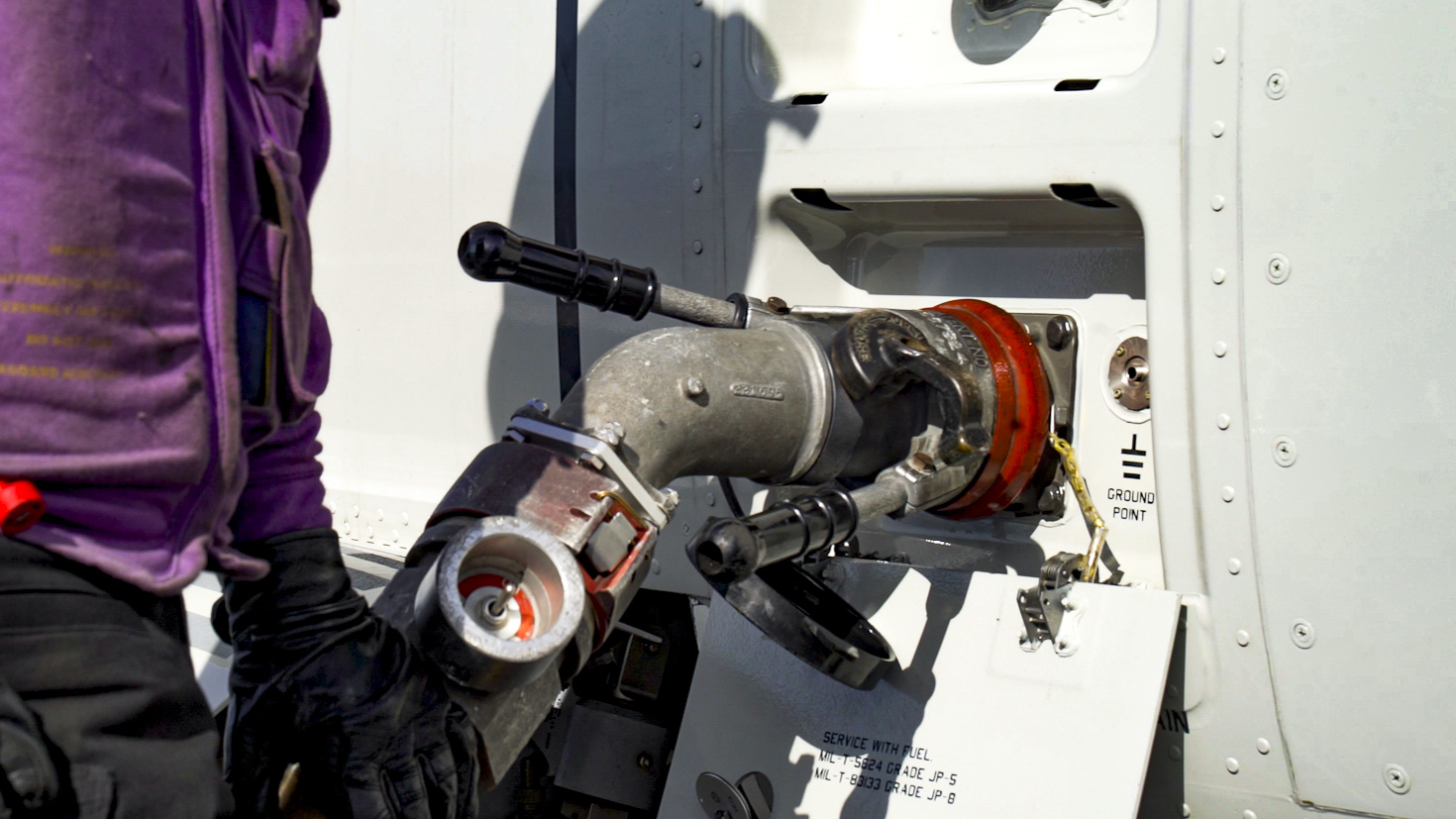 Moreover, at least one of the identified test sites must include an onsite refinery that can be used to produce SAF. Under the NDAA, Congress also seeks to assist the commercial aviation industry's transition to SAF by having a refinery near a major commercial airport.
Following the initial one-year period to identify test sites, the Pentagon is then required to generate a plan for using a jet fuel blend that contains a minimum of 10% of SAF by 2028. The 10% requirement will apply to the aviation facilities identified for hosting the pilot programme only. While the initial targets for SAF integration are modest, it could pave the way for much greater use of SAF by one of the world's largest consumers of jet fuel.
Heavy Consumer
Research published in 2019 by Neta Crawford of Brown University found the US military to be the largest institutional consumer of petroleum. And correspondingly the largest producer of greenhouse gas emissions in the world. Crawford concluded that the US military spent 686,810 litres (181,436 US gal) of jet fuel from 1975 to 2017. That number represents 78% of total fuel use across the force.
However, not all of that fuel consumption can be directly attributed to aviation operations. This is because the Pentagon replaced the use of diesel fuel with its JP-8 blend of jet propellant for US military land vehicles in 1990. Although the DoD is determined to mildly adopt SAF, other foreign governmental institutions appear to be more engrossed in the process.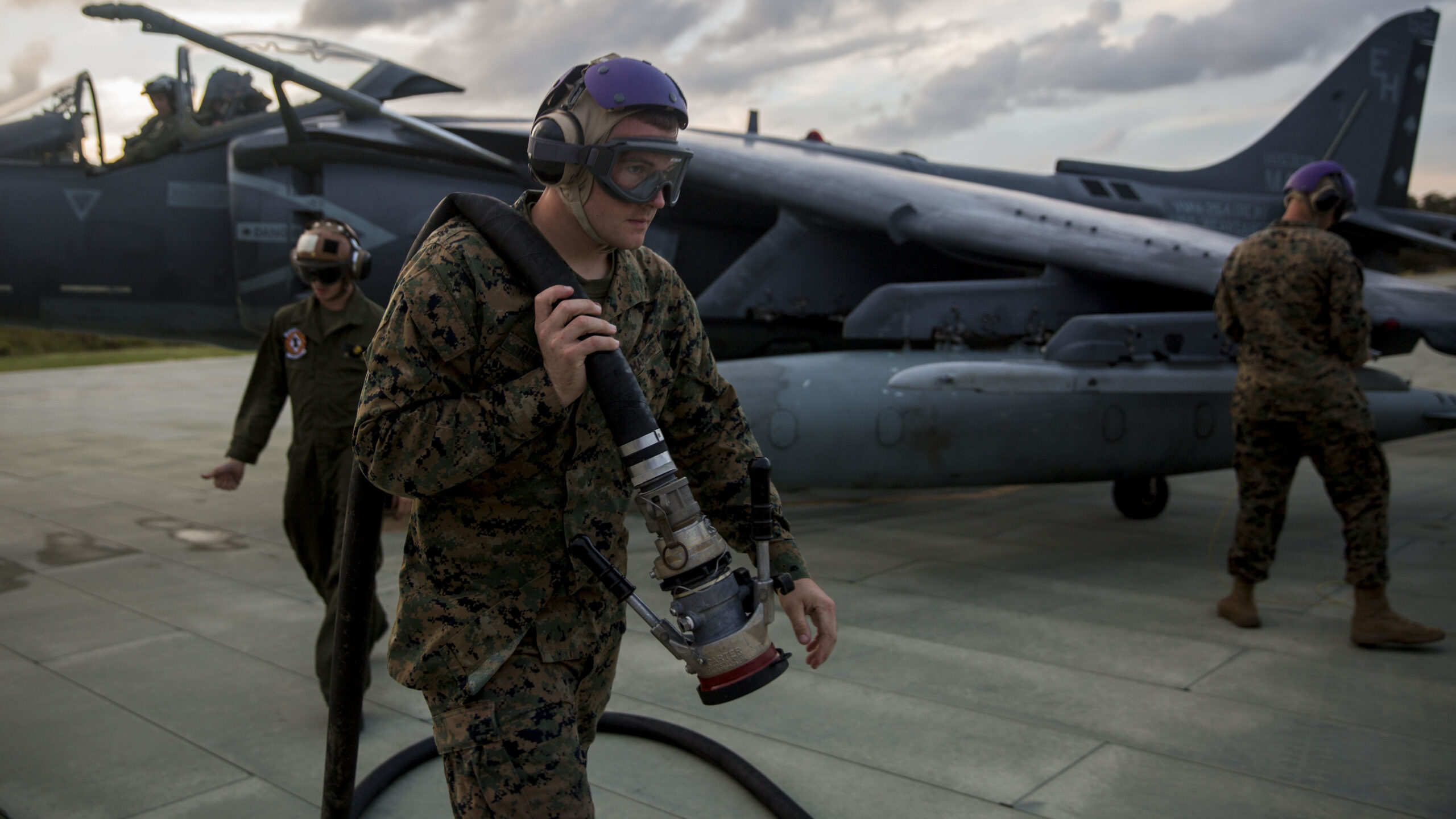 Competition
In November 2022, the United Kingdom's Royal Air Force (RAF) successfully flight-tested a 100% SAF blend on one of the service's Airbus Defence & Space A330 Voyager tanker/transports. Air Chief Marshal Sir Mike Wigston had set the goal of making the RAF the world's first carbon net-zero air force by 2040.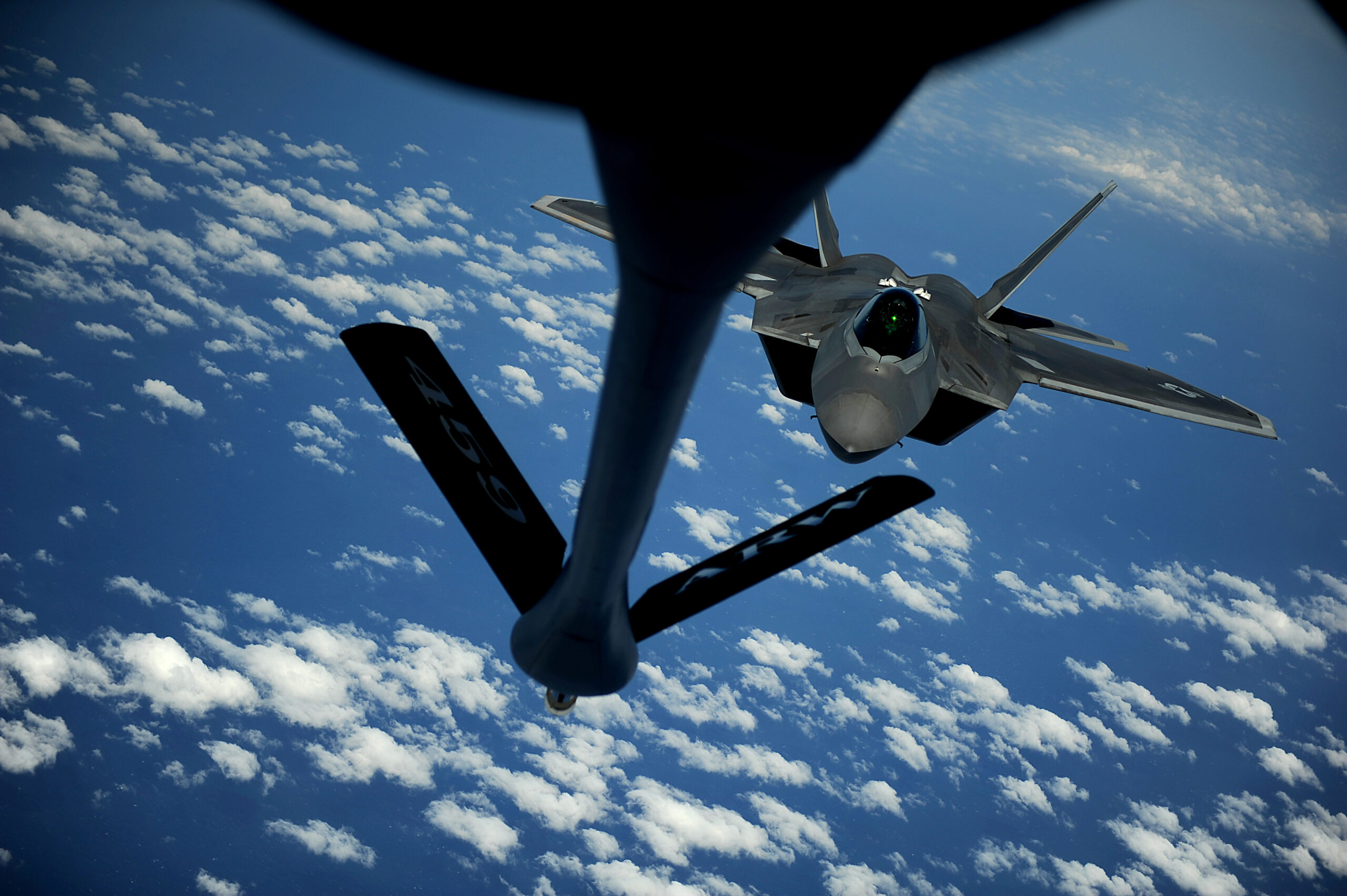 The commercial sector of the aviation industry is also promptly advancing the use of SAF. United Airlines invested in a biofuel refinery in October 2022, while the Canadian operator WestJet committed to using SAF on 40 flights between Calgary and San Francisco over the months following November 2022.
Moreover in October, propulsion joint venture GE Honda Aero Engines said it completed ground testing on the firm's HF120 turbofan for the HondaJet using 100% SAF.