Monkey Business

Imagine you're a fighter pilot in the early 1940s, soaring high above the earth. Suddenly, a sleek, unfamiliar propellerless aircraft glides alongside you, piloted by none other than…it that a gorilla?! Waving at you? With a bowler hat and a cigar? Just when you start to question the quality of your last drink, the mysterious gorilla rockets away, leaving you and your propeller-driven plane in the dust.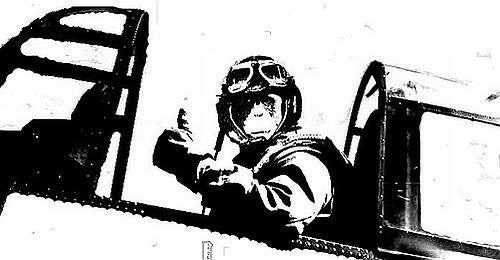 Soaring Above All
Born on a Valentine's Day in San Francisco, Jack Woolams' life was anything but ordinary. Spending his younger years in Ross, California, Woolams pursued higher education at the University of Chicago. His stint at the university was interrupted by a calling greater than campus life – the United States Army Air Corps. However, after serving for about eighteen months, he returned to academia, ultimately graduating with an economics degree in 1941.
Soon after, Woolams found himself under the wings (pun intended) of Bob Stanley, Bell Aircraft's chief test pilot. From handling test flights to diving deep into experimental research, Woolams quickly climbed the ranks, earning the title of chief test pilot by 1944. His remarkable achievements included flying a fighter jet across the US without a pit stop and soaring to an impressive altitude of 47,600 feet.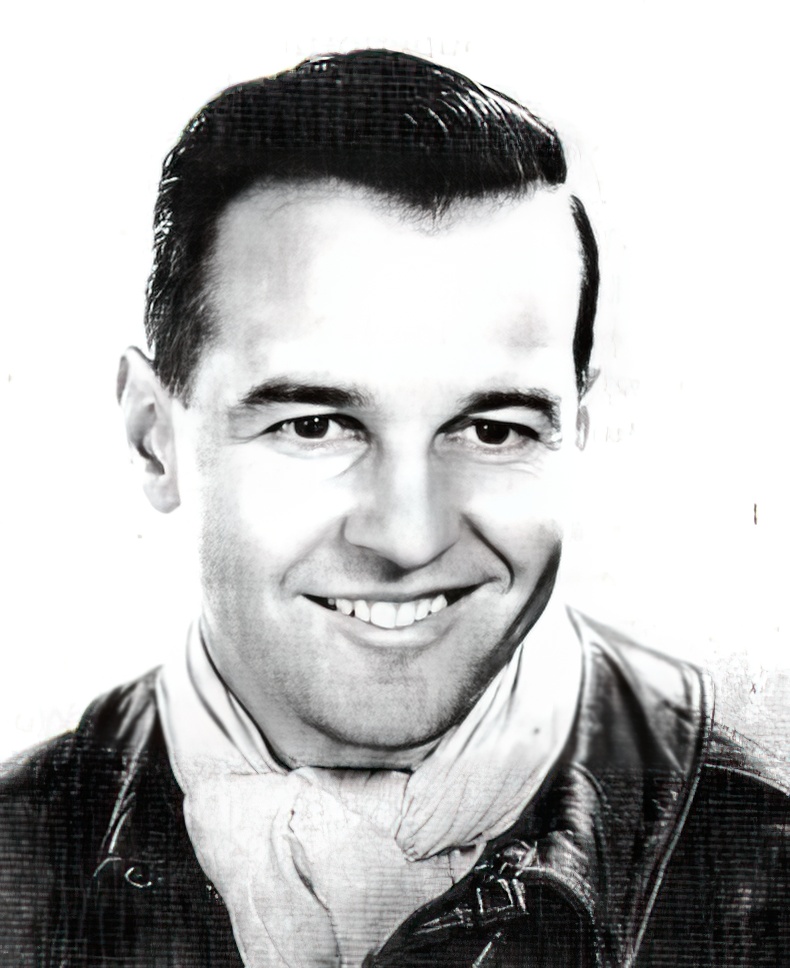 The Mischief at Mach Speed
A serious profession doesn't mean a pilot can't have a bit of fun, right? Woolams embraced this idea with gusto. As he flew the P-59, an experimental jet still unknown to many, he took joy in pulling pranks mid-air. Donning a gorilla mask, complete with a bowler hat and cigar, he would slyly join formations of unsuspecting propeller-driven fighter pilots. After giving them a jovial wave, Woolams would crank up the speed and leave the baffled pilots wondering if they'd just had an encounter with King Kong's aviation-loving cousin.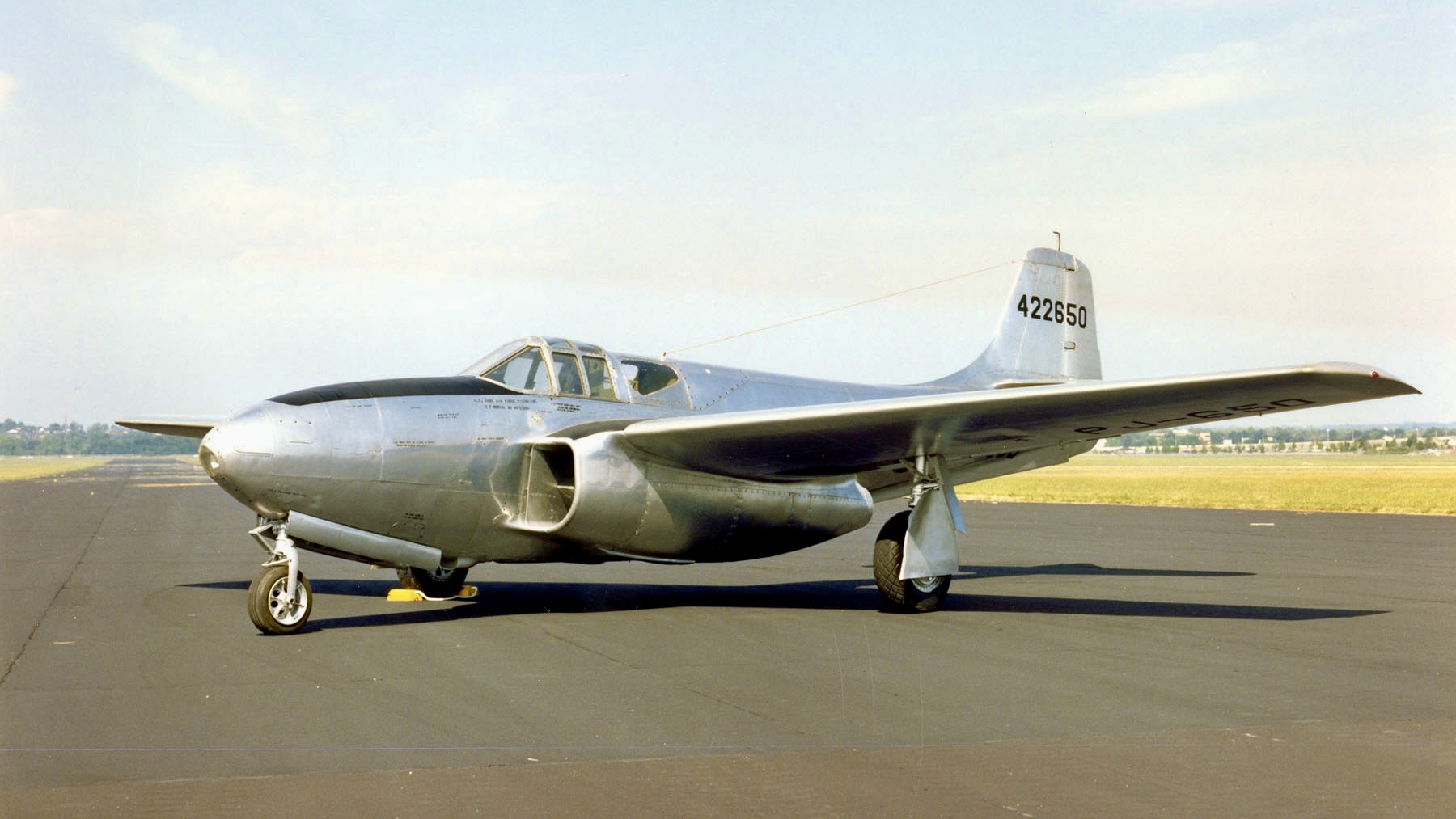 Aerial Showman and Record-Breaker
Woolams wasn't merely content with turning the sky into his personal circus. The man was on a mission to shatter boundaries and rewrite the record books. In September 1942, he achieved a remarkable feat, becoming the first to fly a fighter aircraft non-stop across the United States. Woolams also soared to extraordinary heights, setting a new altitude record by taking an aircraft up to 47,600 feet, a testament to his exceptional flying skills and boundless courage.
His extraordinary contributions didn't stop there; Woolams played a vital role in the development and testing of the Bell X-1, the rocket-plane designed to kiss the sound barrier. Although he never got the chance to break the sound barrier himself, his contributions were pivotal in the eventual realization of this monumental achievement in aviation history.
The Tragic Curtain Fall
But every captivating tale has its poignant climax, and for Woolams, it came all too soon. In 1946, while practicing for the National Air Races, tragedy struck. Piloting the modified P-39 Cobra I, Woolams' aircraft met a catastrophic end over Lake Ontario, marking the abrupt and tragic end of this audacious pilot's saga.
The world lost more than just a pilot that fateful day; it lost an audacious spirit, an innovative mind, and an aerial trickster who brought a dash of playful absurdity to the often stern and unyielding skies.
Legacy of a Sky-bound Maverick
In the realm of flight, Jack Woolams is immortalized as a maverick who danced across the skies with unyielding spirit and audacity. He left behind a legacy interwoven with remarkable achievements, historic flights, and moments of whimsical creativity that turned the vast sky into a playground of infinite possibilities.
Though his life was cut tragically short, the tales of his airborne antics and remarkable contributions to aviation continue to soar, igniting the skies with inspiration and a touch of playful mischief.