With more distance and speed records under her belt than any other pilot in the whole history of aviation ever set, Jacqueline "Jackie" Cochran was one of the most ambitious aviators of all times. Deeply passionate about being the first and the best, she became the first woman to break the sound barrier, to land on an aircraft carrier, and to fly a bomber over the Atlantic. A close friend of Amelia Earhart and Chuck Yeager, she was a prominent member of American pilot community. While truly enjoying flying herself, she also helped many other women find their way into aviation and serve their country.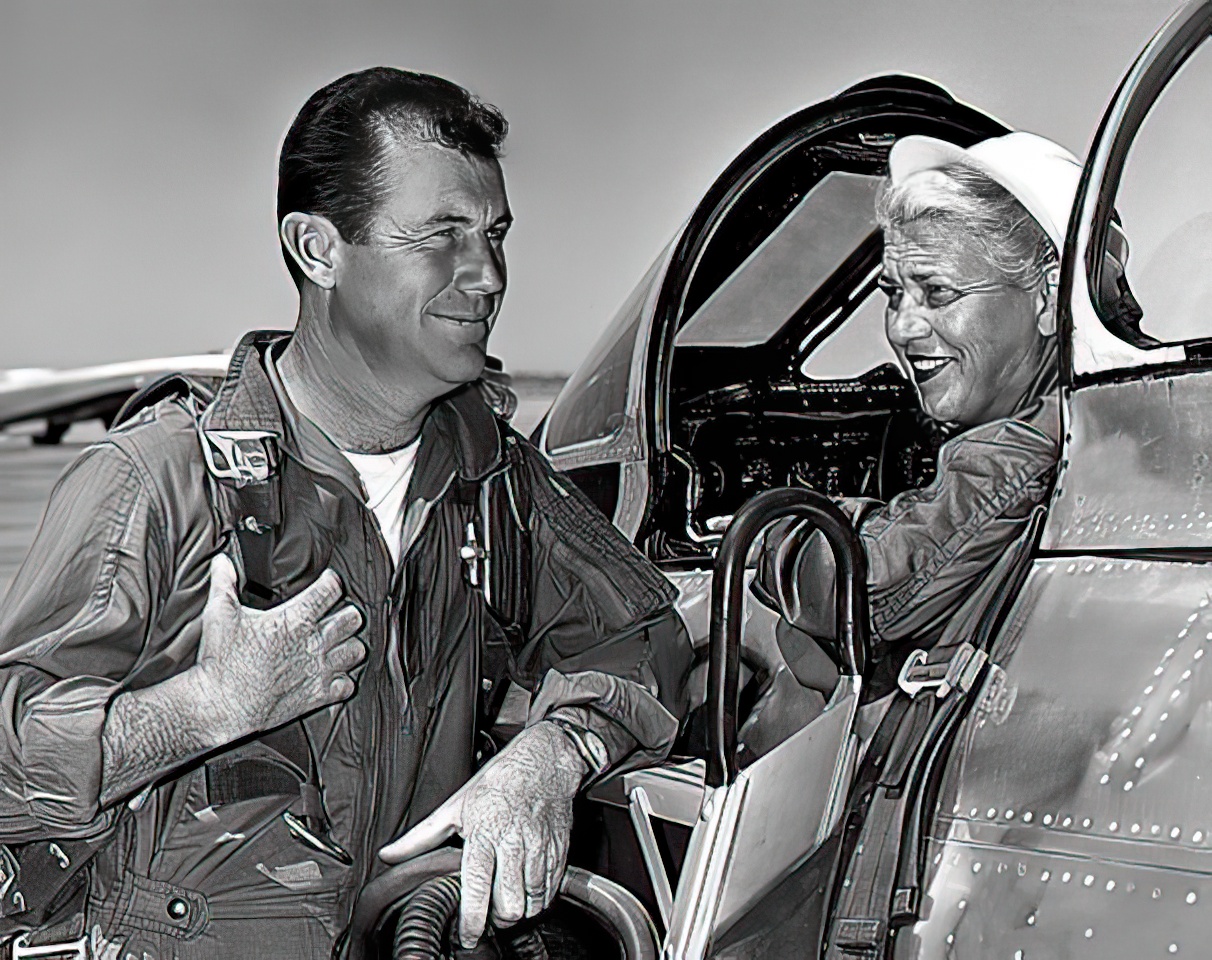 Falling in love with aircraft
Born and brought up in Florida as Bessie Mae Pittman, she found herself working in beauty business in New York by the early 1930s. By that time, she had taken up a name of Jacqueline and her ex-husband's surname of Cochran. During this period, she met her future husband, millionaire Floyd Odlum. Following his advice, she took flying lessons and received her license in August 1932, after just three weeks of training. Soon Cochran was flying all sorts of aircraft, including to promote her own line of cosmetics, Wings to Beauty.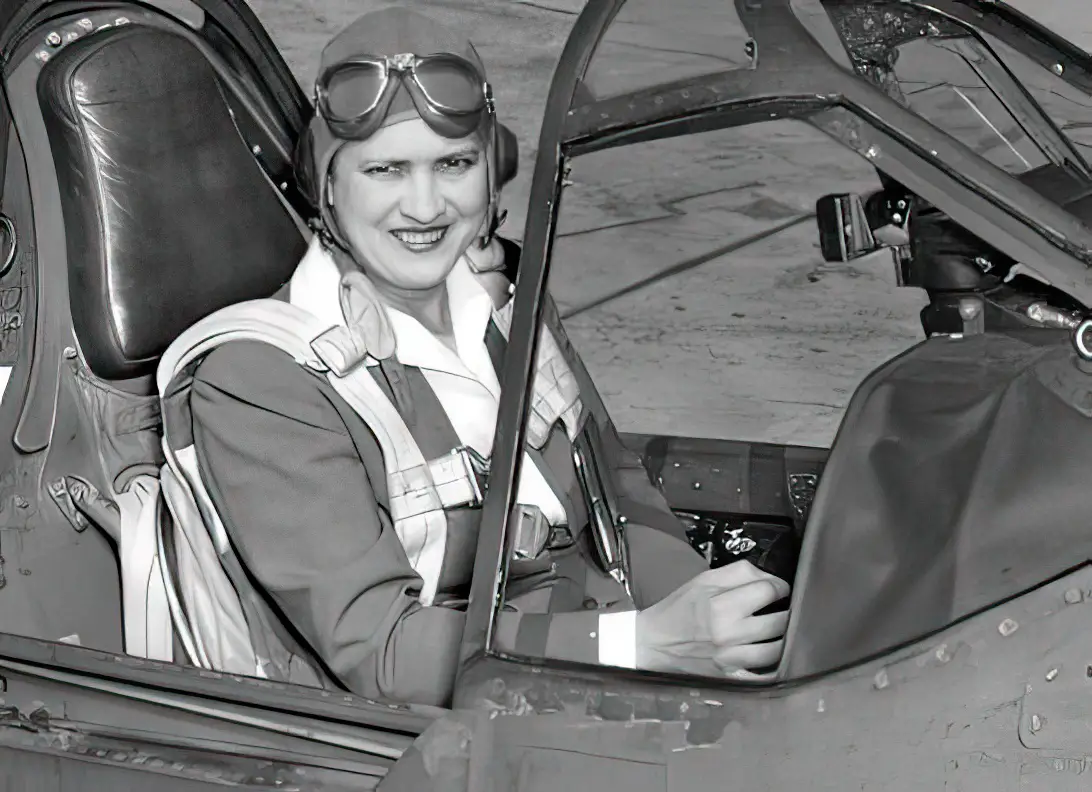 Collecting trophies
Quickly accumulating flying hours and skills, Cochran was soon ready to venture into the sport of air racing. In 1934, she entered the MacRobertson Air Race from London to Melbourne. Flying a Granville R-6H QED she managed to get as far as Bucharest, where a mechanical problem prevented her from staying in the race.
In 1935, Cochran became the first aviatrix to enter the Bendix Transcontinental Air Race, which she won in 1938, flying a Seversky AP-7. Throughout her life Cochran also received the Harmon Trophy in the Aviatrix category six times and one more time in the National category.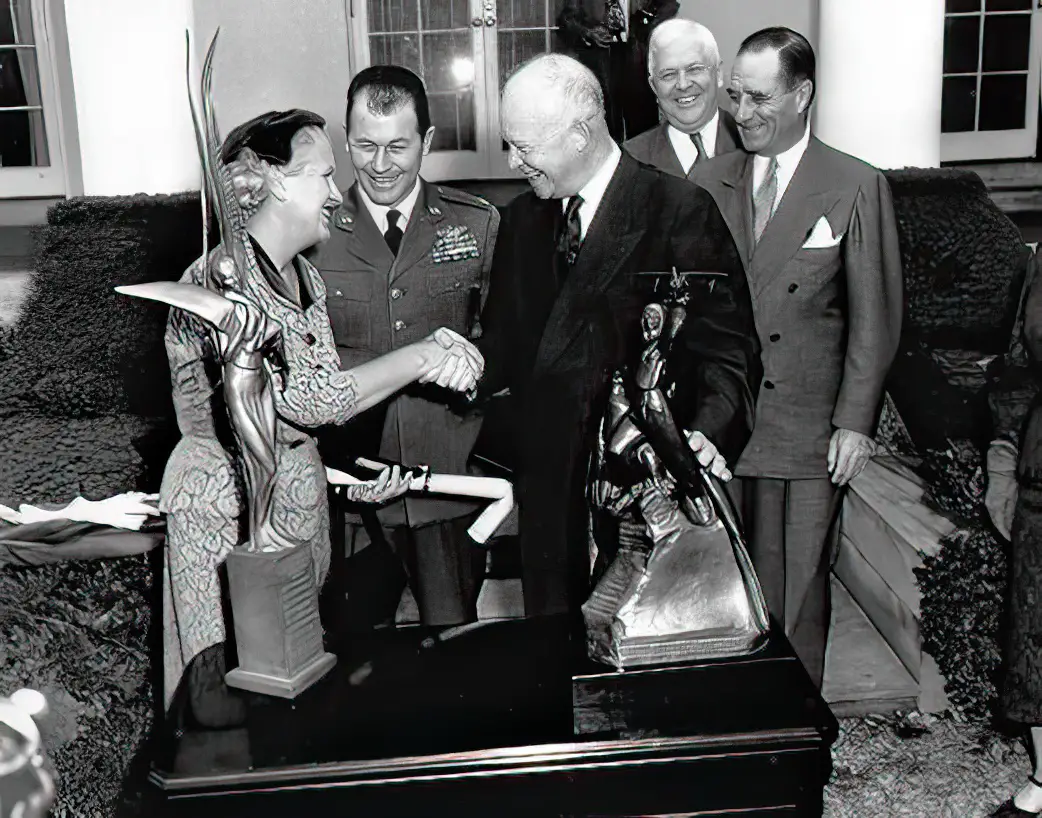 A wartime leader
Cochran joined the Allied war effort even before the United States officially entered the war. In 1941 she lead a group of 27 women pilots to ferry military aircraft from the US to Britain for the Air Transport Auxiliary (ATA) organization. The following year Cochran organized the Women's Flying Training Detachment (WFTD) for providing civilian women pilots with primary flight training in military aircraft.
When WFTD merged with Nancy Love's Women's Auxiliary Ferry Squadron (WAFS) to form the Women Airforce Service Pilots (WASP) in 1943, Cochran headed the organization. At this position she oversaw training and missions of over 1,000 women pilots who flew all sorts of US military aircraft, including the latest B-29 Superfortress bombers.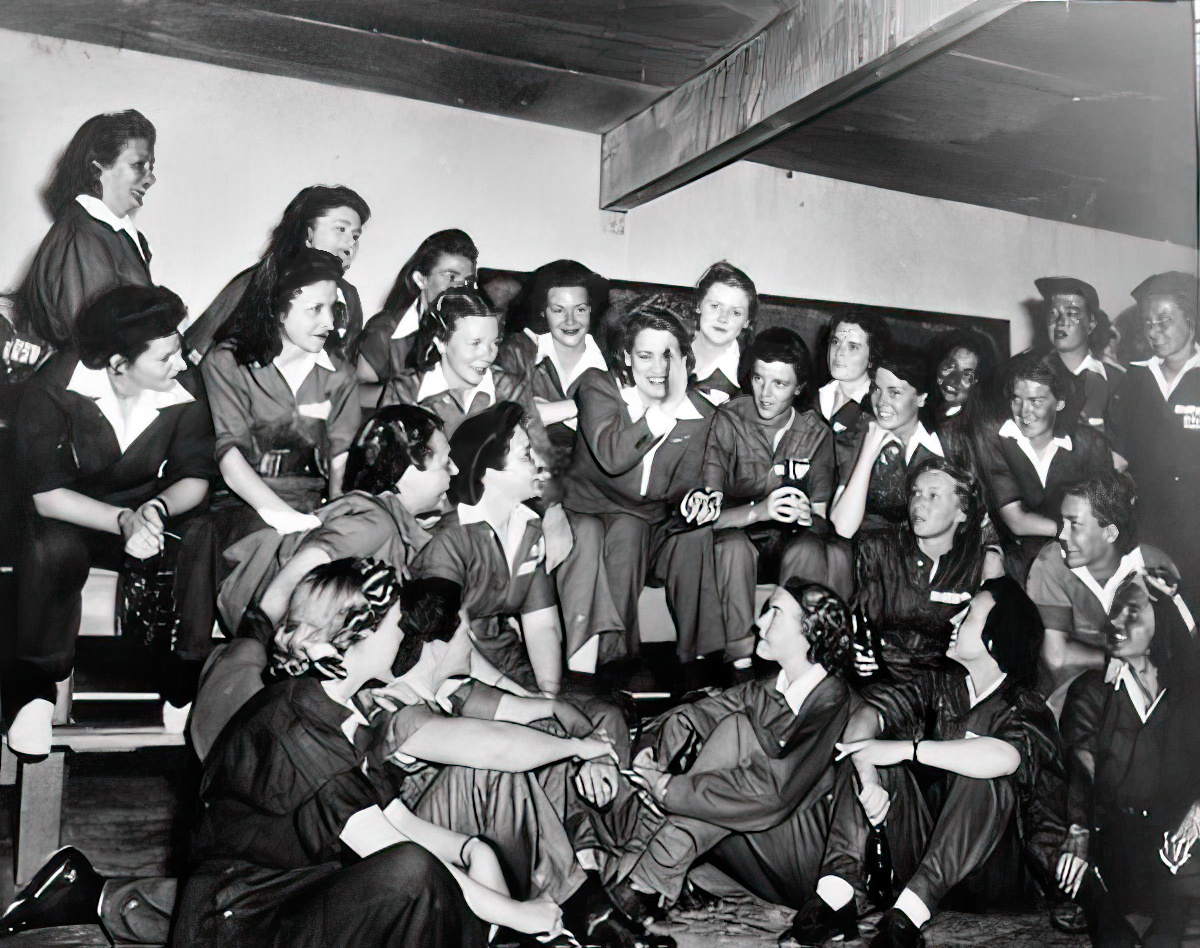 Faster, higher, farther
Throughout her whole flying career, Cochran was an untiring record setter. Starting with two women's speed records set in a Beech D-17W Staggerwing in 1937, she proceeded to break three major flying records for men and women. As years passed, Cochran remained just as fit, brave, and insatiable for records. In 1961, as a consultant to Northrop Corporation, she established a number of records flying Northrop T-38 Talon. Among them, a world altitude record of 56,071 ft. In total, she set over 200 records during her years in the cockpit.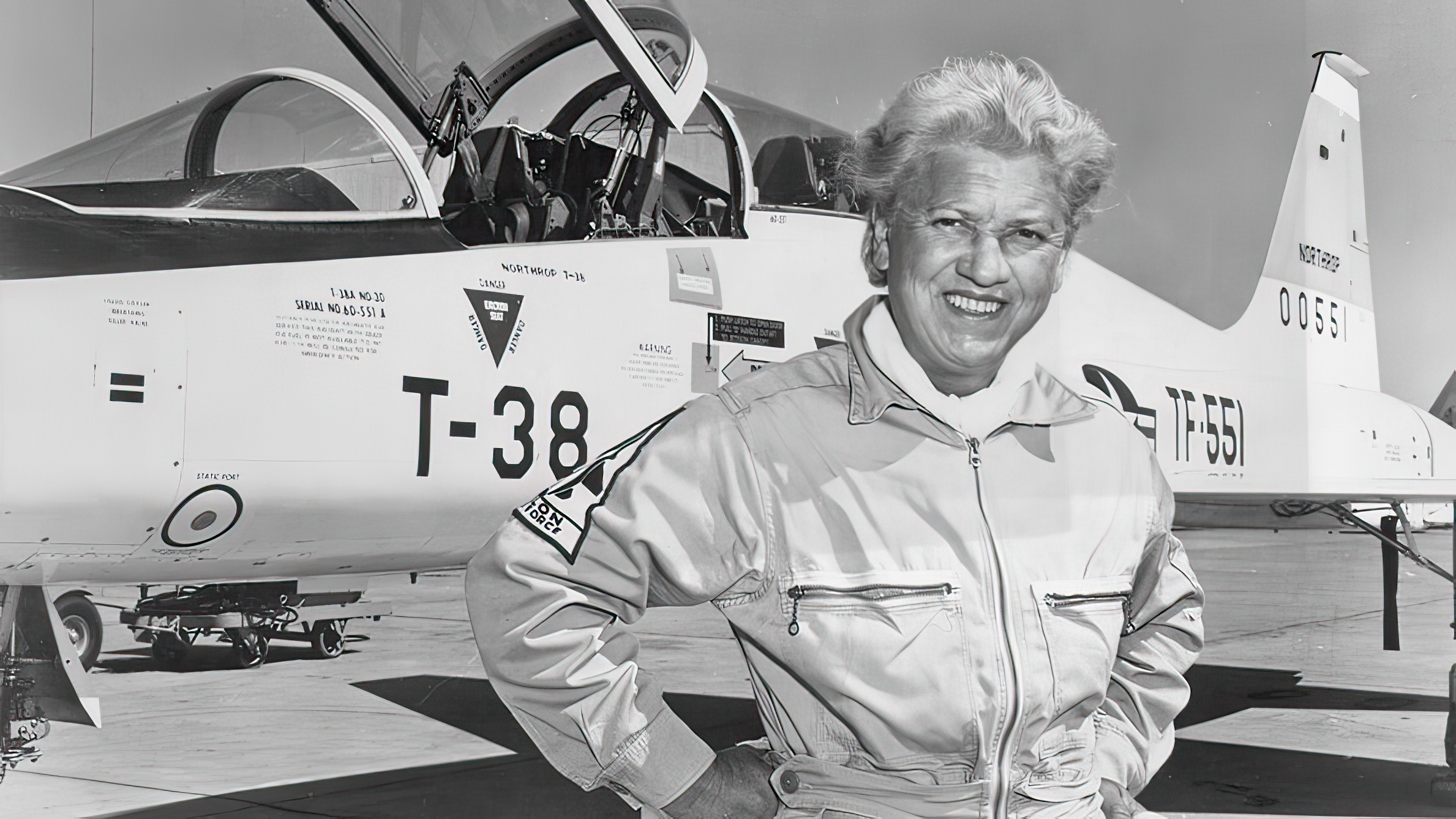 Going supersonic
As men went supersonic in late 1940s, Cochran felt she had to break that barrier, too. However, there were no supersonic-capable US aircraft available for her to fly. So, Cochran borrowed an F-86 Sabre from the Royal Canadian Air Force, brought it to California and reached Mach 1 on May 18, 1953. For Cochran, if that wasn't enough. In May 1964, at the age of 58, she flew Mach 2 in the cockpit of a USAF Lockheed F-104G Starfighter.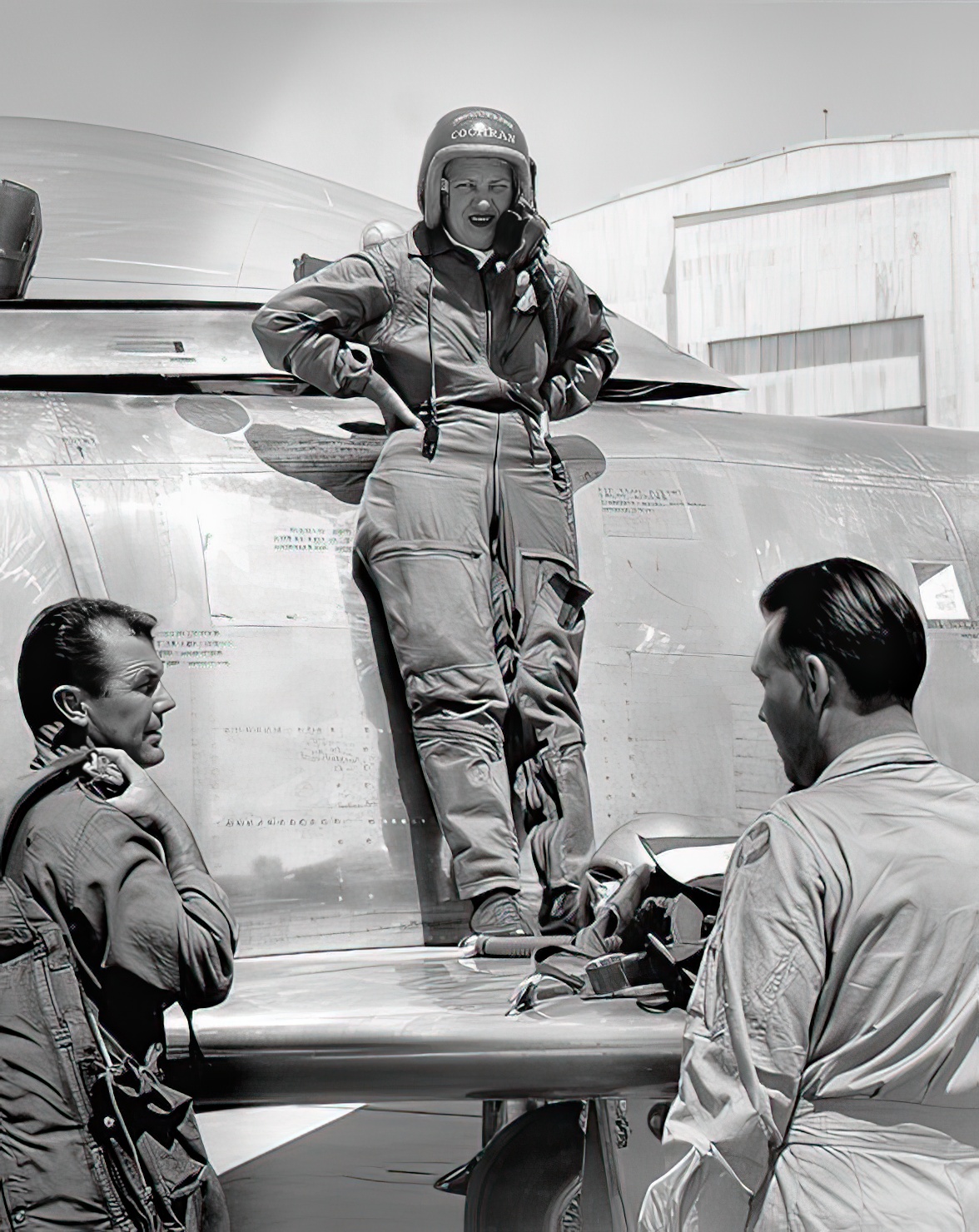 Jacqueline Cochran only stopped flying due to health problems, when she was well into her sixties.