When we talk about the iconic British aircraft of WWII, several names come to mind: the Bristol Beaufighter, the Handley Page Halifax, and the Short Stirling. The common thread weaving these aircraft together? The Bristol Hercules engine.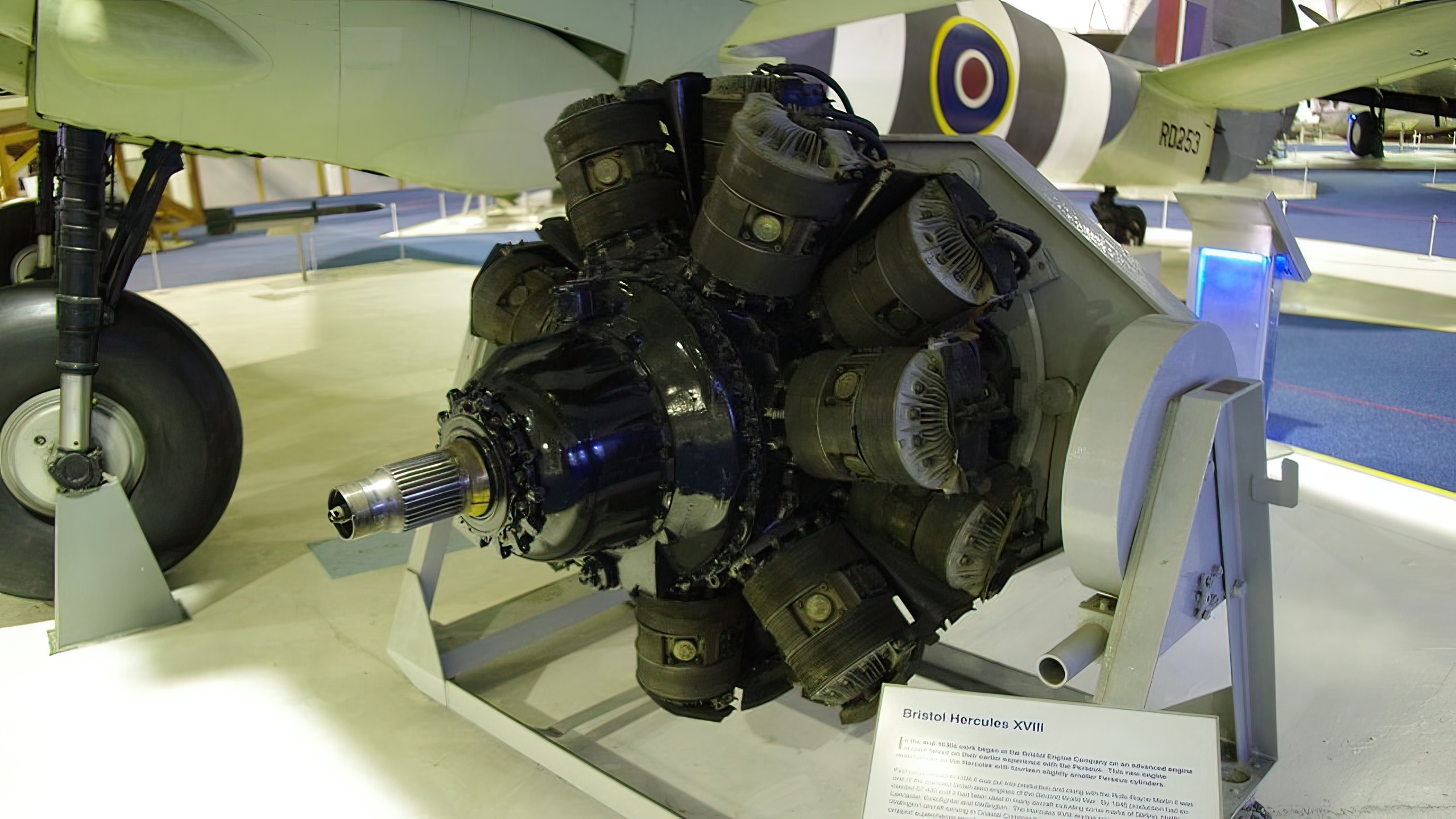 Development History
The 1930s was a period of rapid technological advancements in aviation. As World War II loomed on the horizon, there was a pressing need for more powerful and reliable aircraft engines. Enter the Bristol Hercules. Developed by the Bristol Engine Company in the late 1930s, the Hercules was the outcome of meticulous engineering and innovation. It was a sleeve valve radial engine, a departure from the conventional poppet valves, offering potential advantages in terms of fuel efficiency and power.
By the time the war began, the Hercules was ready to prove its mettle. Over the course of the conflict, it underwent continuous improvements, evolving in response to the demands of the battlefield and the changing dynamics of aerial warfare.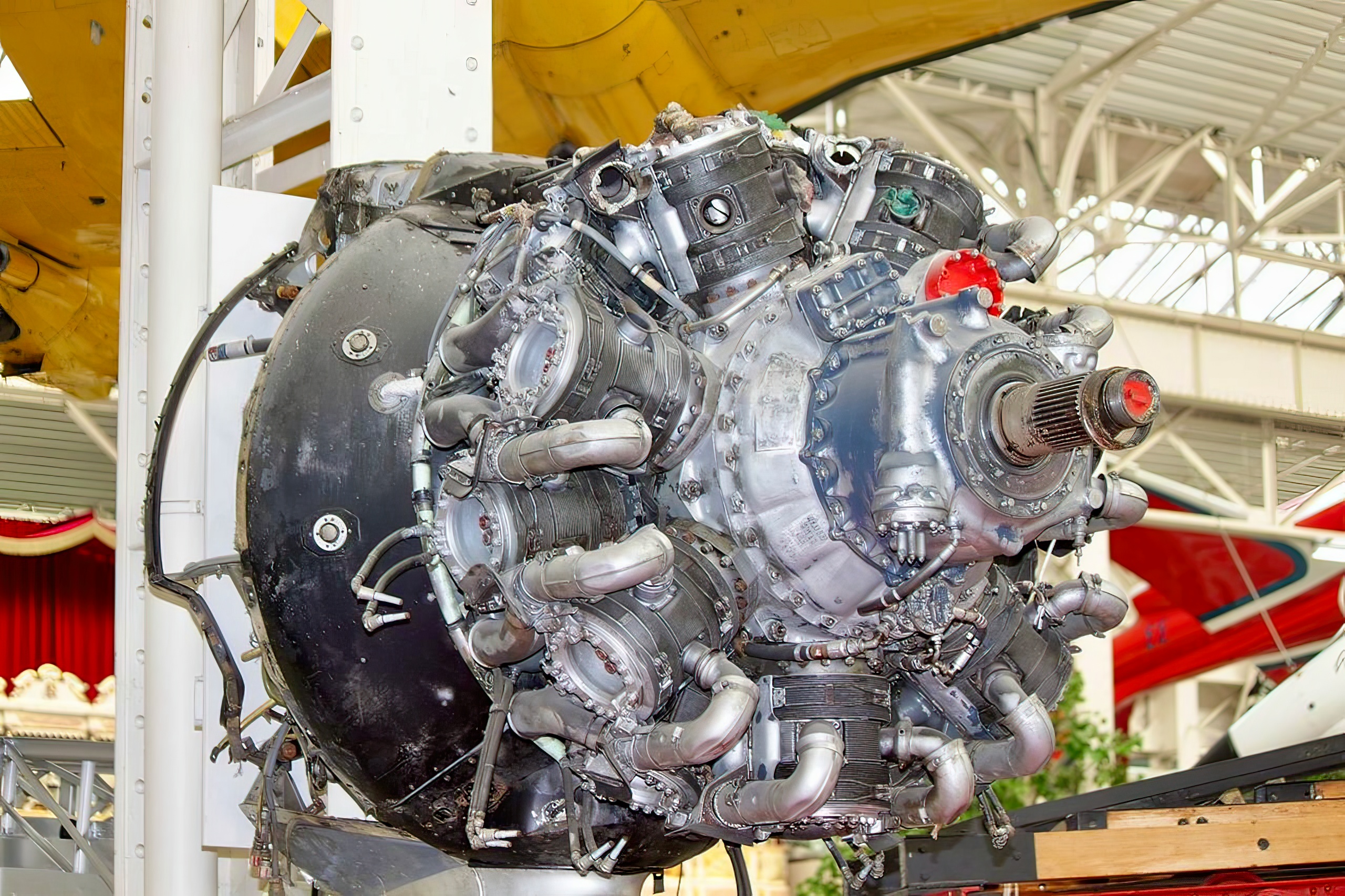 Unyielding Power 
The Hercules engine boasted a multitude of strengths that made it the choice for many aircraft designers. First, its sleeve valve design meant less wear and tear, ensuring longer engine life and reducing maintenance needs. This was a major boon for warplanes that often faced punishing conditions.
Additionally, the Hercules was a testament to fuel efficiency. Its design allowed for greater power extraction from every drop of fuel, making longer missions feasible and reducing the operational costs for military and civilian users alike.
Facing the Storm
No piece of engineering, however excellent, is without its challenges. The Hercules engine was complex and its novel sleeve valve system, while having many advantages, was unfamiliar to many maintenance crews. This often meant that it demanded specialized care and expertise. In the heat of war, this was sometimes a luxury that couldn't be afforded.
In terms of competition, the Hercules squared off against the likes of the Pratt & Whitney R-2800 Double Wasp. The Double Wasp was renowned for its raw power and was the heart of some of the most formidable American aircraft. While the Hercules held its own, the fierce competition ensured that engineers at Bristol were always on their toes, pushing boundaries to stay ahead.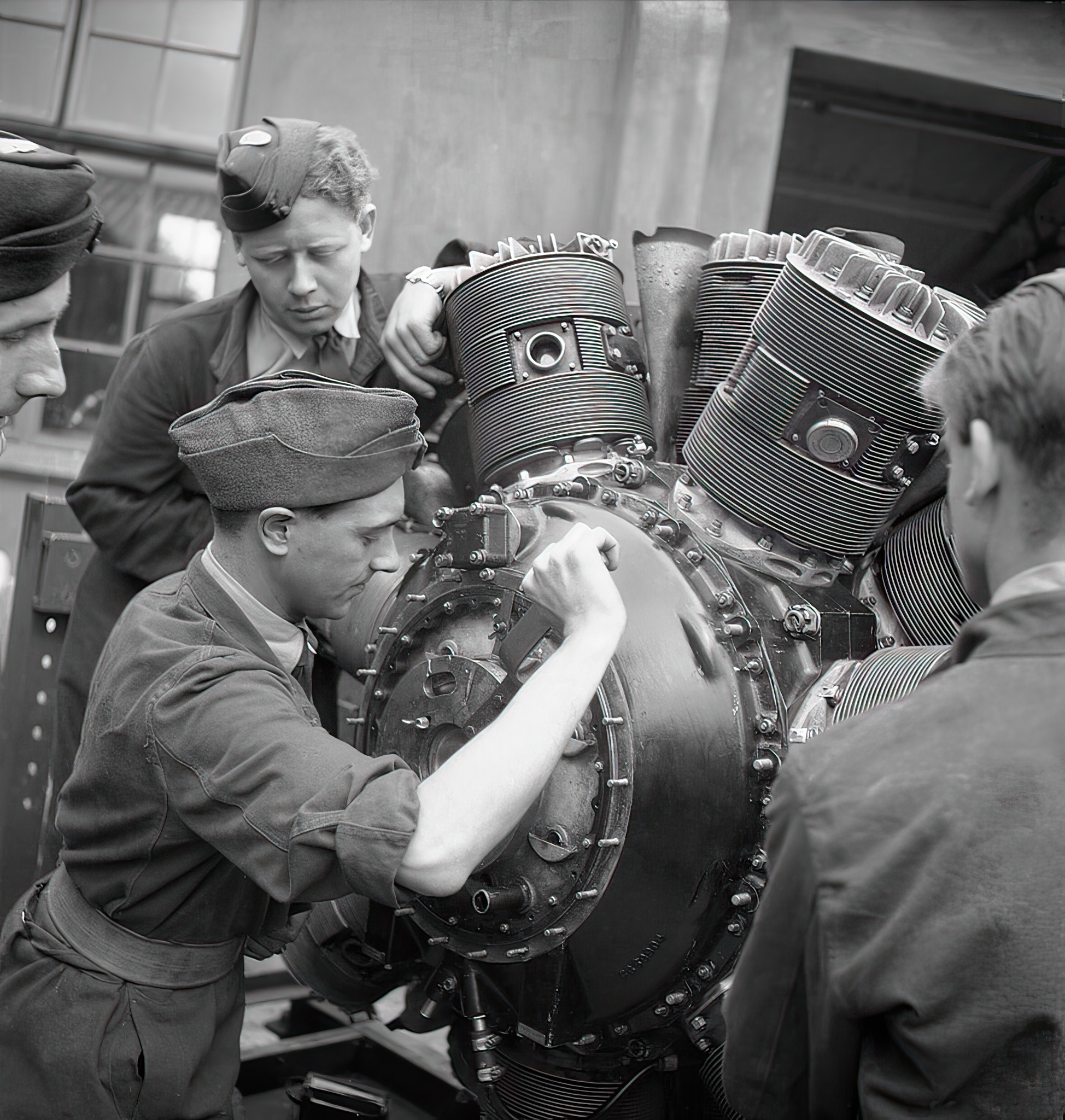 The Hercules Legacy 
The Bristol Hercules represents a time of intense innovation, a response to the dire needs of a world at war, and the aspirations of an industry looking skywards. It powered legendary aircraft, faced fierce rivals, and left an indelible mark on aviation history. While newer engines have since taken to the skies, the roar of the Hercules will forever echo in the annals of aviation.