The Gannet's Creation 
Born out of wartime necessity, the Fairey Gannet's roots trace back to 1935 when Fairey Aviation began experimenting with dual-engine arrangements. In 1945, spurred by the Admiralty's requirement GR.17/45, the race was on to design a versatile, twin-seat aircraft. Fairey wasn't alone; they faced competition from Blackburn Aircraft. While Fairey's design, known as the Type Q or Fairey 17, was taking shape, Blackburn was busy with their Blackburn B-54 / B-88.
Fairey's early focus was on the Rolls-Royce Tweed turboprop. But, after 18 months of research, they pivoted. Instead, they collaborated with Armstrong Siddeley to devise a new engine. This partnership birthed the Double Mamba, an ingenious fusion of two Mamba engines. With this unique engine arrangement, Fairey crafted a distinct propulsion system. This allowed one engine to be shut down mid-flight, conserving fuel without compromising stability.
By August 1946, Fairey had secured a contract for two prototype Gannets. Testing and modifications followed, with the maiden flight occurring in September 1949. Though there were initial setbacks, like control issues and an unstable landing, by 1952, the Gannet was ready for extensive trials, securing its place in aviation history.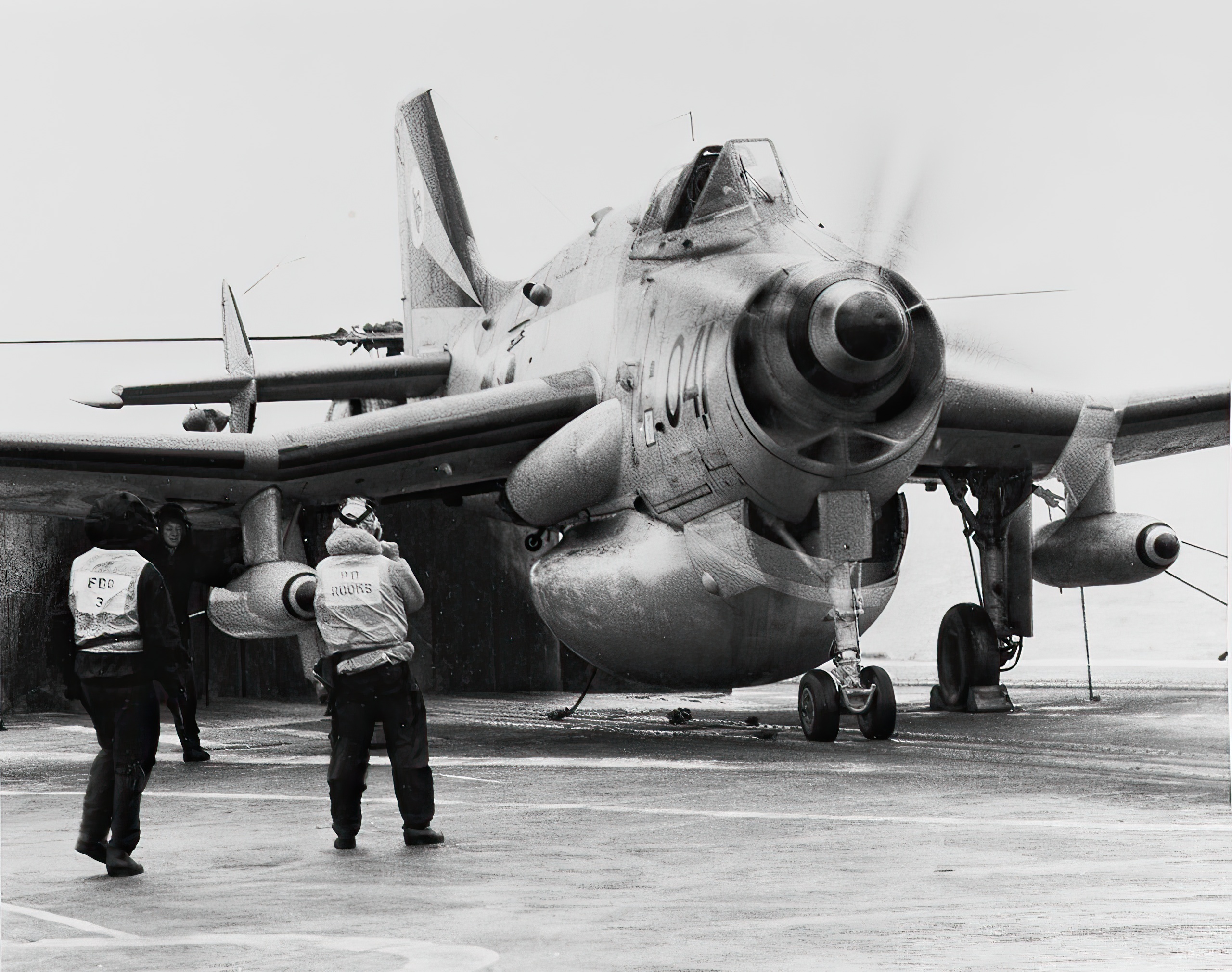 The Double Mamba Engine 
Born from two Mamba engines joined side-by-side, it boasted a shared gearbox and drove two contra-rotating propellers. This design was groundbreaking. When one engine was shut down in flight, there was no asymmetry, ensuring smooth operations and extended range.
The engine also played a pivotal role in the Gannet's adaptability. Its flexibility allowed for different variants of the aircraft to be developed, each serving unique purposes from ASW operations to early airborne warning systems. The power and reliability of the Double Mamba underpinned the Gannet's success throughout its service life.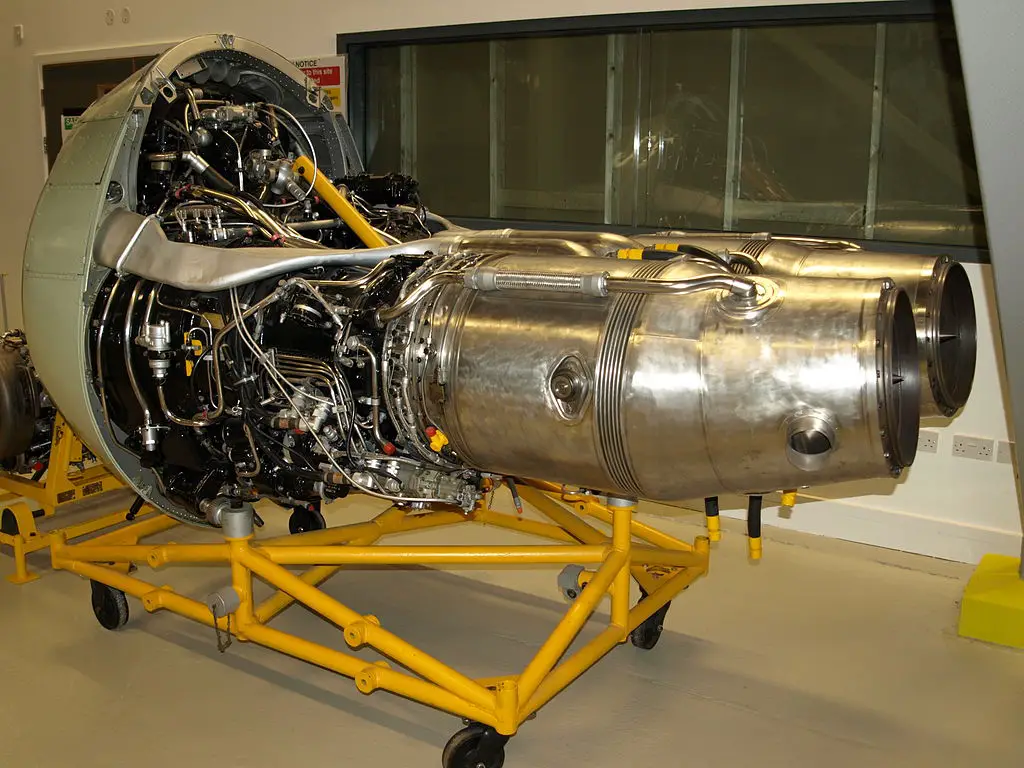 Taking to the Skies 
Flying the Gannet was an experience like no other. Its unique engine setup and mid-wing monoplane design made it stand out. Early flights revealed control challenges, but these were swiftly addressed. By March 1950, flight testing with the prototype resumed, unveiling a more stable and responsive machine. 
The contra-rotating propellers played a critical role in flight balance. By the time naval test pilots at RAF Boscombe Down had their hands on it, most of the Gannet's teething problems were a thing of the past. The aircraft demonstrated impressive deck landing capabilities, even achieving the first deck landing by a turboprop on HMS Illustrious.
Beyond the Basics 
The Gannet was not a one-size-fits-all aircraft, and its adaptability made it a prime candidate for multiple roles. The first significant variant was the Gannet T.2, a dedicated trainer model. This design had dual controls and omitted radar equipment. Production was split between Fairey's factories, with the first aircraft from Heaton Chapel taking flight in October 1954.
The late 1950s saw further improvements. The Gannet AS.4, with its up-rated Double Mamba engine, was a notable step up. Some of these models underwent electronic and radar upgrades, earning the AS.6 designation. The AEW.3 version, specifically tailored for airborne early warning and control, was a major redesign with a new version of the Double Mamba, an underbody radome, increased tailfin area, and more.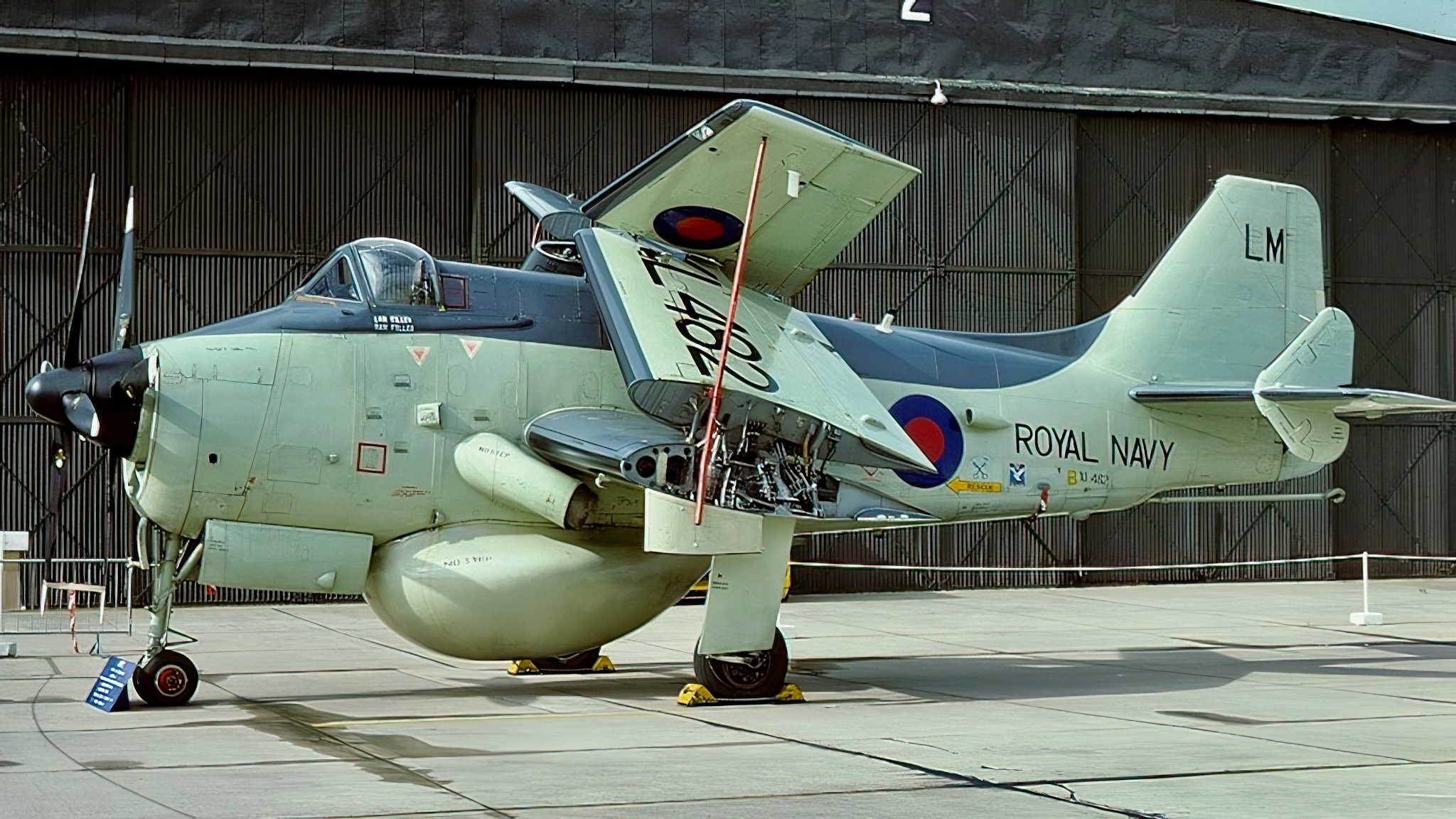 Transition and Retirement
While the Gannet was impressive in its time, change is an aviation constant. By the 1960s, the Royal Navy was transitioning to helicopters for ASW operations. This evolution prompted some Gannets to be repurposed. Roles such as electronic countermeasures and carrier onboard deliveries emerged.
Yet, the most extensive variant was the Gannet AEW.3. Designed as an early warning platform, it served exclusively with the FAA. However, all things must come to an end. The last Gannet retired on 15 December 1978, marking the end of an era as the Royal Navy's large fleet carriers also drew their curtains.