The Lockheed P-3 Orion, developed from the company's civilian L-188 Electra model back in the late 1950s, has been one of the most prolific planes ever adopted by the US military. This four-engine maritime patrol aircraft has enjoyed a 40-years-long production run, during which Lockheed and other manufacturers produced about 750 P-3 airframes. In 2023, it still flies with the US Navy Reserve, as well as with several other nations' air forces and navies, even though the Boeing P-8 Poseidon has replaced the P-3 in active USN service. Initially developed at the peak of the Cold War as a submarine hunter and capable of lengthy oversea patrols, the Orion has been employed in a multitude of roles during its long sixty-year long career.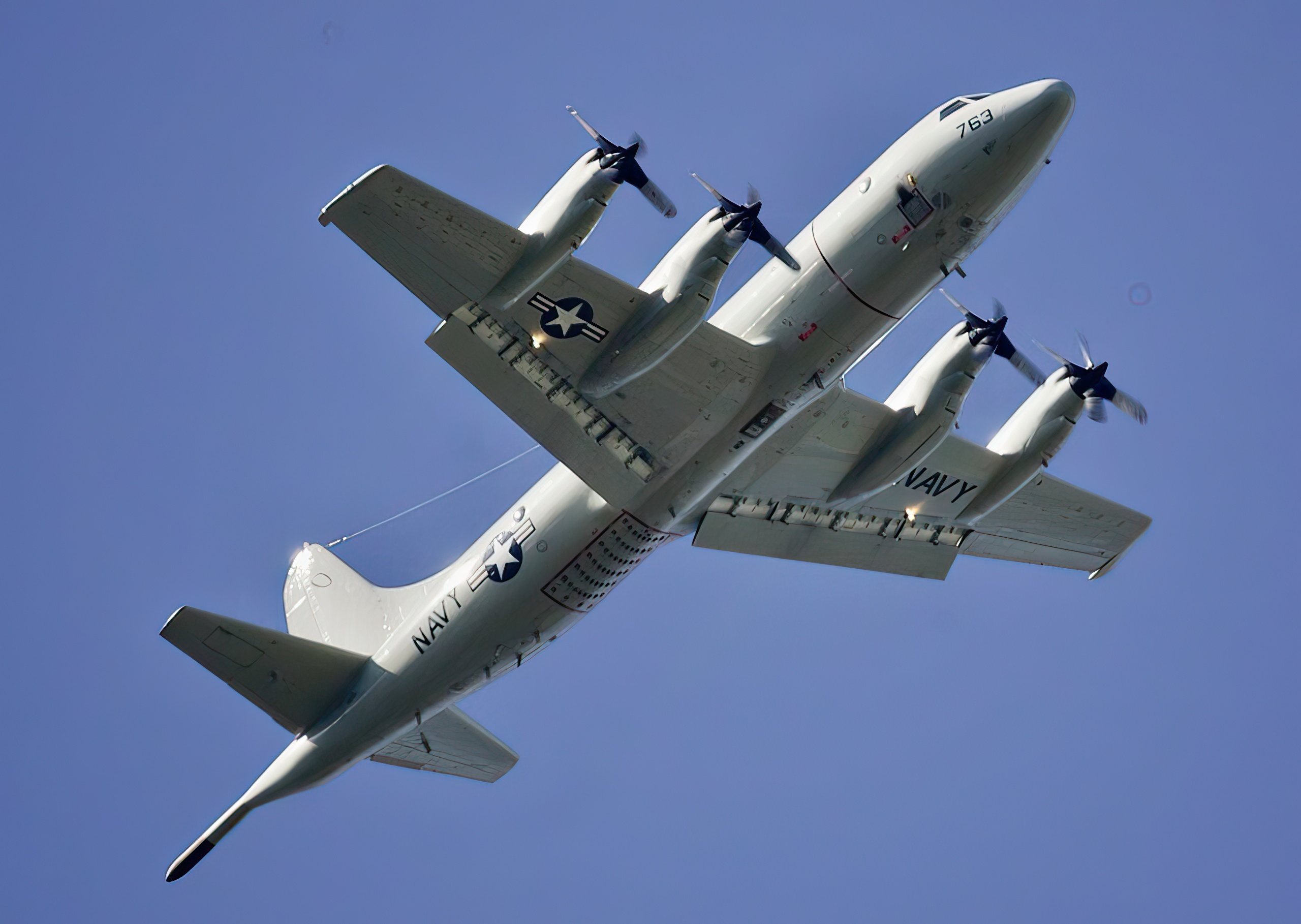 Hunting subs and ships
A broad range of surveillance equipment and offensive weapons made the P-3 an extremely potent anti-submarine warfare (ASW) aircraft capable of detecting submerged submarines in the vast expanses of the ocean.
The most visually noticeable of the Orion's sub-searching equipment is, of course, the large AN/ASQ-81 magnetic anomaly detector (MAD) boom at the tailcone. The other ones include DIFAR (Directional Acoustics-Frequency Analysis and Recording) sonobuoy processing gear and APS-115 search radar. To control all those sophisticated electronic, magnetic, and sonar detection systems the P-3 carries six operators in addition to a four-strong flight crew (or more).
Two weapons pylons fitted outboard of the engines and a spacious bomb bay allow the Orion to carry an impressive range of offensive weapons to be used once the crew spots an enemy submarine and gets an order to destroy it. These include the Mark 50 torpedoes, mines, and depth charges.
Orions also can perform anti-ship missions in coordination with friendly submarines, which provide their sonar data to help the P-3 destroy an enemy ship with a sea-skimming missile. In particular, Orions have been armed with AGM-84 Harpoon anti-ship missiles.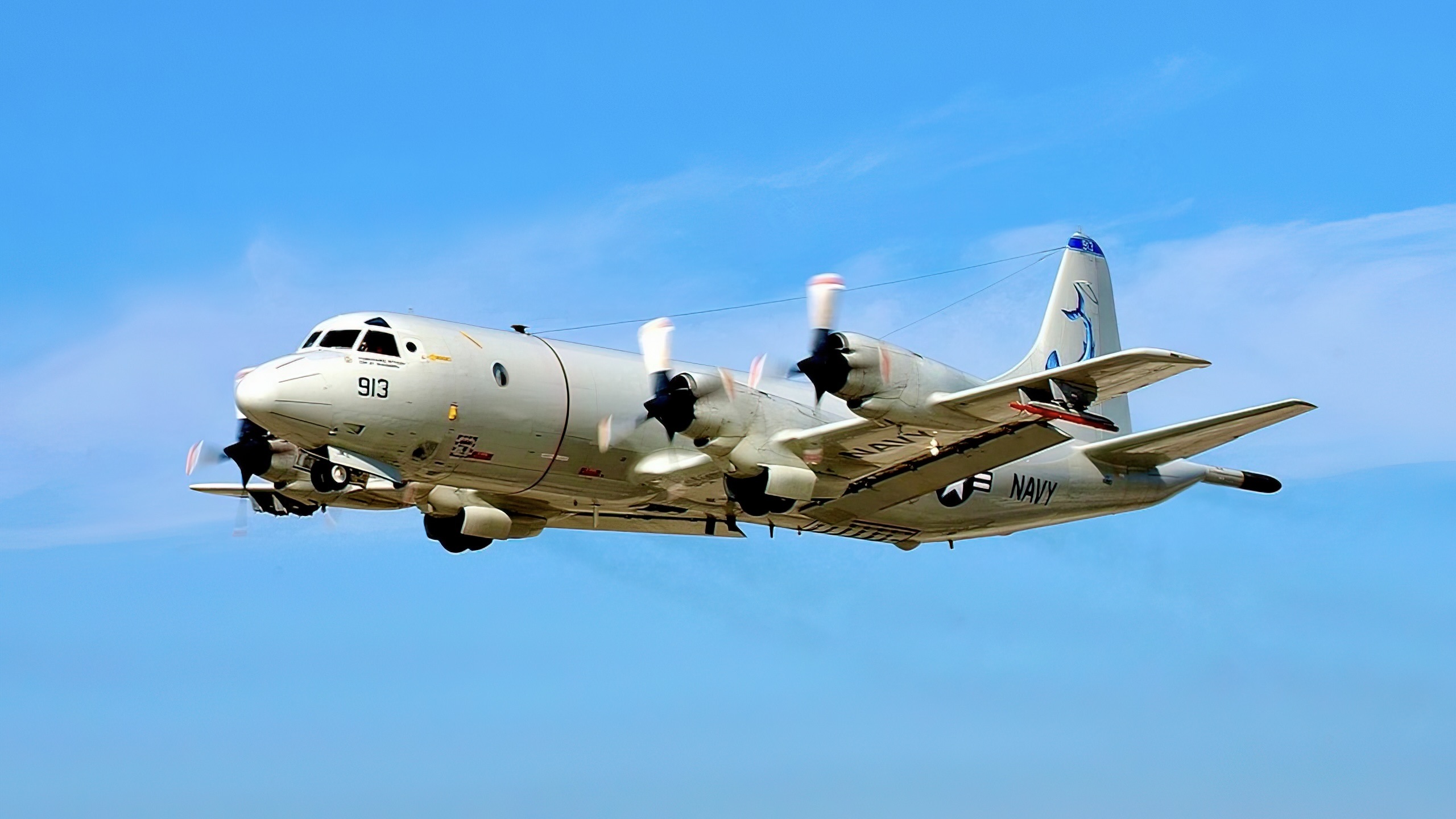 Recon and special missions
Alongside its use against submarines and ships, the P-3 has been employed as a platform for carrying all sorts of reconnaissance equipment. These include special imaging radars and low-light long-range video cameras. There are even specialized P-3 variants created specifically for carrying out reconnaissance tasks, such as the EP-3 Aries signals intelligence (SIGINT) variant.
The P-3 was actively used for coastal and, in some cases, overland patrols during the Vietnam War. Later on the Orion proved its value as a land surveillance aircraft during Operation Desert Storm (in which it was also effective in detecting surface targets) and later that decade in Bosnia. In the 21st century Orions flew recon missions over Afghanistan, where their crews employed sensors and thermal-sensitive cameras to spot enemy vehicles and locate insurgents hiding in caves.
Hunting hurricanes, smugglers and pirates
The specialized WP-3D Orion variant has flown with the National Oceanic and Atmospheric Administration (NOAA) performing weather reconnaissance patrols and acting as a hurricane hunter. And the US Coast Guard and the U.S. Customs Service have extensively used their Orions for anti-smuggling patrols and drug interdiction, including the detection of so-called "narco-submarines." Various nations have also deployed the aircraft as part of international anti-piracy operations off the coast of Somalia, in the Gulf of Aden, and in the Indian Ocean.