Junkers Ju 86 was neither as fast nor as reliable as the main German twin-engine bombers of the Second World War, the Junkers Ju 88 and Heinkel He 111. Consequently, it was never produced in any comparable quantities. Still, it did have some unique qualities that prompted the Luftwaffe to continue using this 1934 aircraft almost throughout the Second World War. Most importantly, it could fly higher than any other Axis aircraft. And, for a long time, higher than any Allied aircraft as well.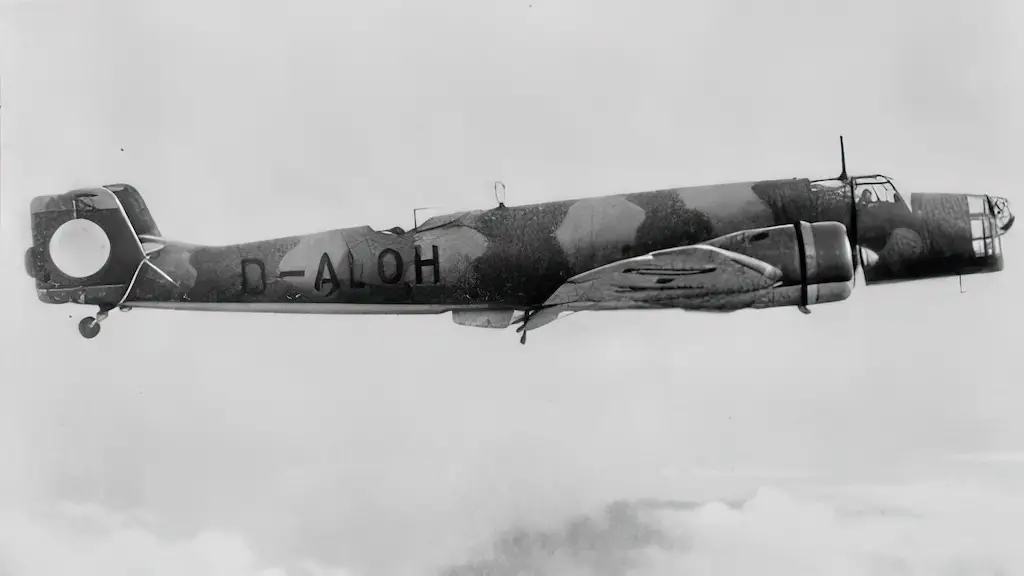 He 111's diesel-engine competitor
The Ju 86 was made in the mid-1930s to the same requirement as the Heinkel He 111: an advanced twin-engine aircraft that could be used both as a high-speed civilian airliner and as a medium bomber. Junkers designed the aircraft around its new Jumo 205 diesel engine. Both manufacturers' prototypes turned out to be promising enough and in 1935, both went into production.
The experience of the Spanish Civil War, where both types underwent field testing flying with the Condor Legion in support of the nationalists, proved the He 111 to be much better suited to frontline conditions than its diesel-powered competitor. Consequently, it saw much more action as a medium bomber than the Ju 86 throughout WWII. Many Ju 86s were subsequently produced with BMW 132F gasoline engines, which considerably increased the type's reliability, but it was still inferior in performance to the He 111.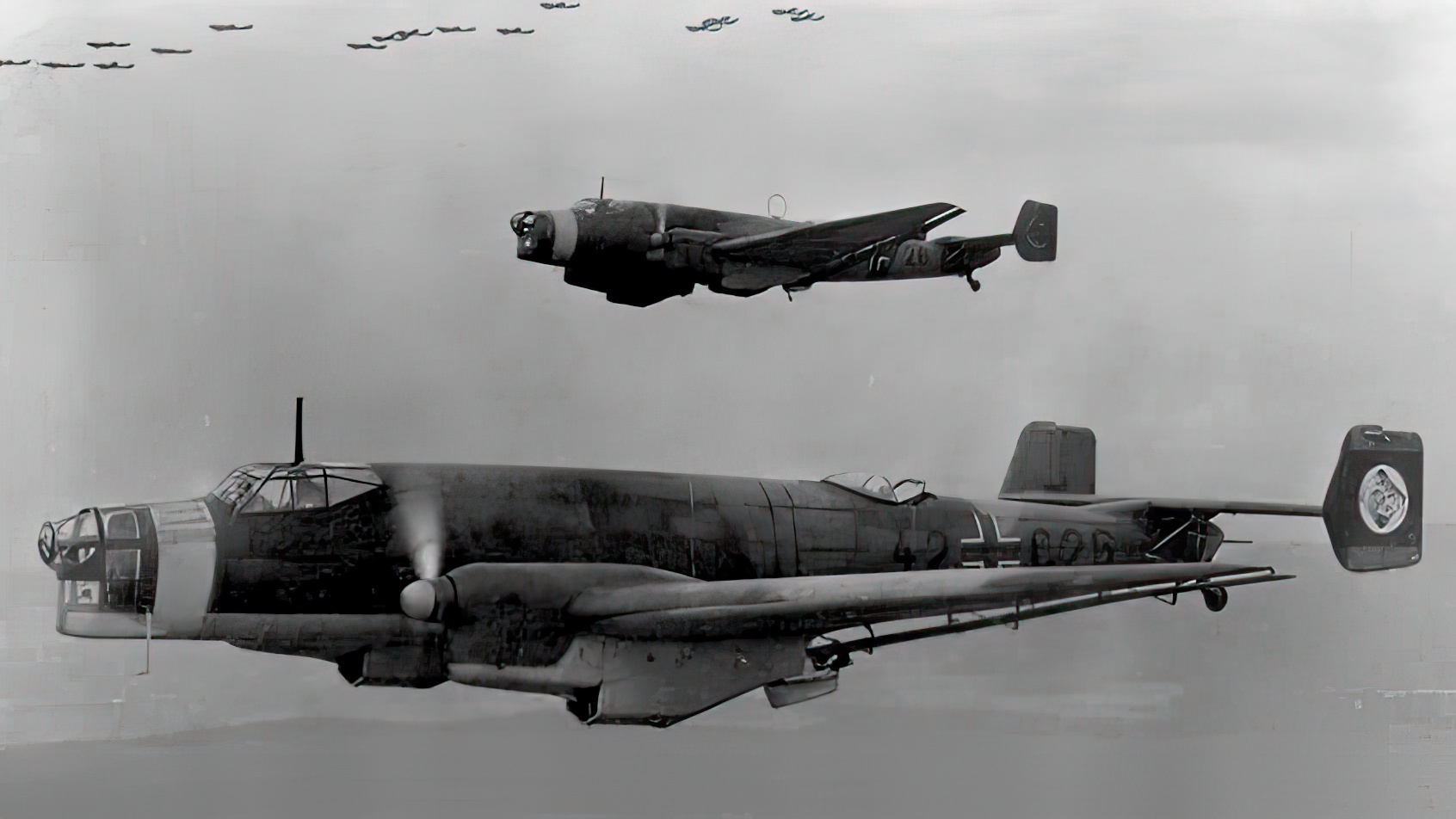 Ju 86's international career
Deutsche Lufthansa received the Ju 86 in a 10-seat transport variant. But the Ju 86 was not just used by the Luftwaffe and Lufthansa. A number of aircraft were sold to foreign air carriers: to Switzerland, Australia, Sweden, Portugal, South Africa, Bolivia and Chile. Sweden and Hungary even produced their own Junkers Ju 86s under license. Actually, the only surviving specimen of Ju 86 is one acquired by Sweden from Germany in 1938. It remains on display at the Swedish Air Force Museum near Linköping.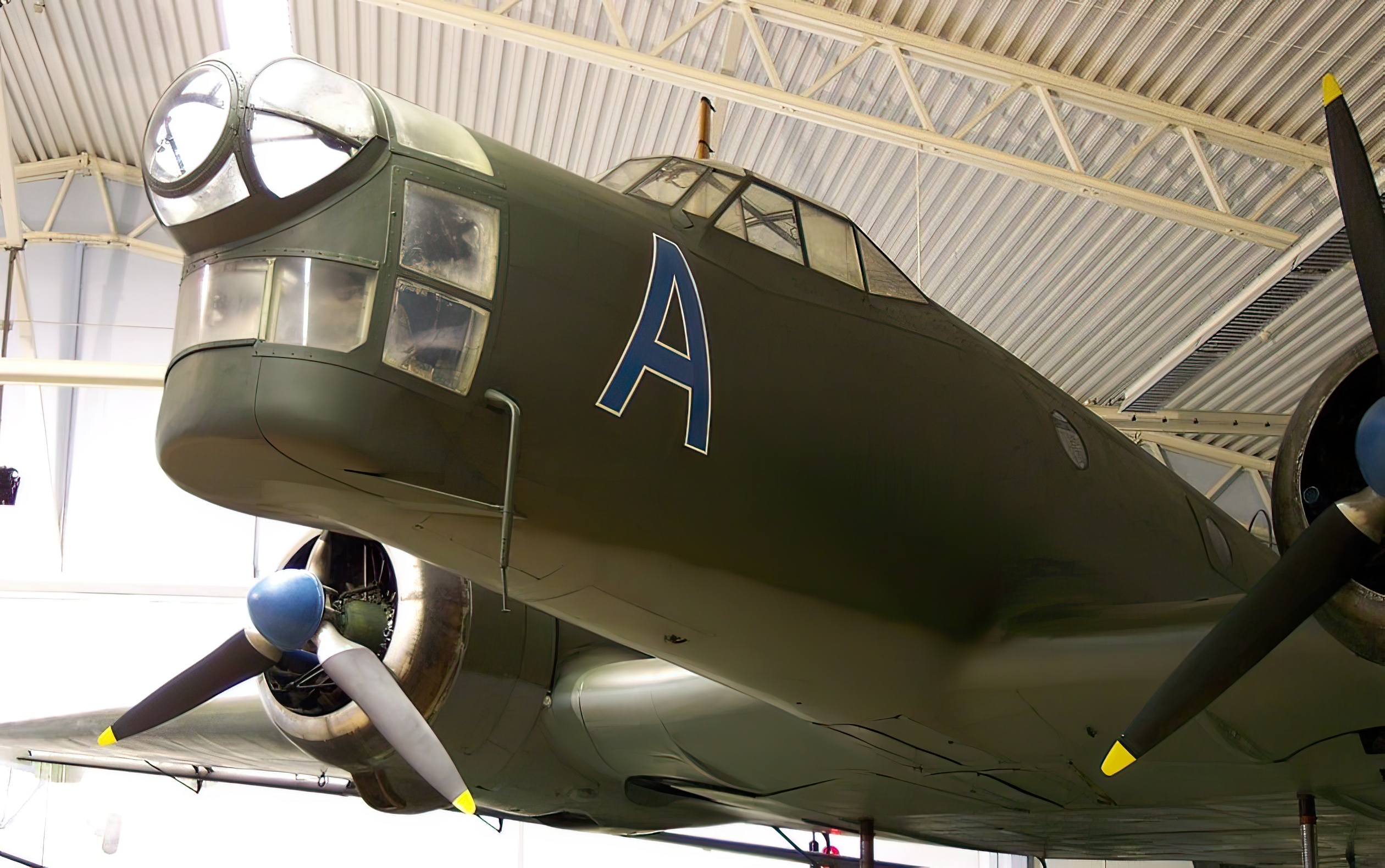 Bomber and transport
The Luftwaffe did not feel very enthusiastic about the Ju 86 as a bomber. It was briefly used in this role during the invasion of Poland. Afterwards, many were relegated to training duties at bomber training schools. Still, the Hungarian air force went on using the Ju 86 as a bomber on the Eastern Front up until mid-1944.
About five dozen Ju 86s flew as transports during the Stalingrad Airlift, a failed German attempt at supplying the Sixth Army trapped in Stalingrad. However, they weren't particularly effective in this role either and about forty airframes were lost in the effort.
A high-flyer
In early 1940, the Luftwaffe started testing the Ju 86 in yet another role, that of a high-altitude reconnaissance plane. It had a longer wingspan than the standard version and featured supercharged Jumo 207 engines and a pressurized flightdeck occupied by a crew of two with the gunners' positions removed. This version could fly higher than 40,000 ft, where it was practicably unreachable for enemy fighters.
The modification was produced in two sub-variants: Ju 86R-1 high-altitude bomber and Ju 86R-2 photo-reconnaissance aircraft. High-altitude Ju 86s flew missions over Britain starting from 1940 and later also over Russia and North Africa. At first, they were able to operate completely unchallenged, but in 1943 they started suffering losses from Supermarine Spitfires modified for high-altitude combat, which eventually led to the phasing out of the few high-altitude Ju 86s from active service.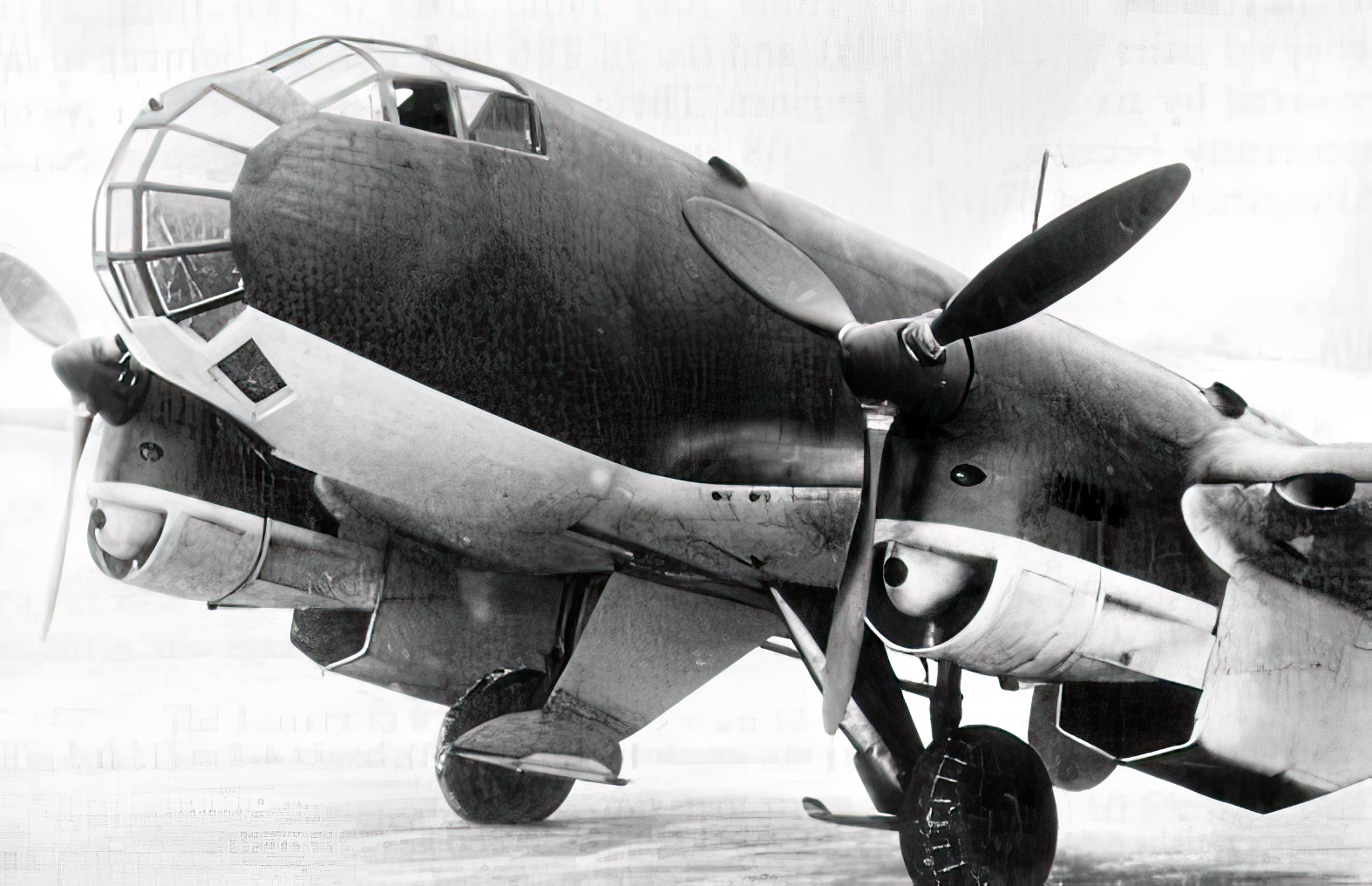 Fighting on the other side
Ironically, Germany and its allies were not alone in making use of the Ju 86's dual-purpose nature. Swedes did so too, but they remained neutral throughout WWII. As for the seventeen aircraft supplied to South African Airways in the 1930s, they were converted to military use once the war broke out and flew bombing and coastal reconnaissance missions in East Africa until 1942.