How legends are made
Few men are capable of accomplishing great deeds in their lifetime, yet some achieve many, and they are remembered as legends to their future generations. Yeager went from enlisted to becoming a fighter pilot, to fighting the Wehrmacht alongside the French Resistance for four gruelling months after being shot down in France, to even becoming an Ace fighter pilot in a single day!
It was not only during war time, particularly of the Second World War, that Chuck Yeager would distinguish himself, but he would continue to serve his beloved country for 30 more years. During his post-war service he would also become the first man to ever break the sound barrier.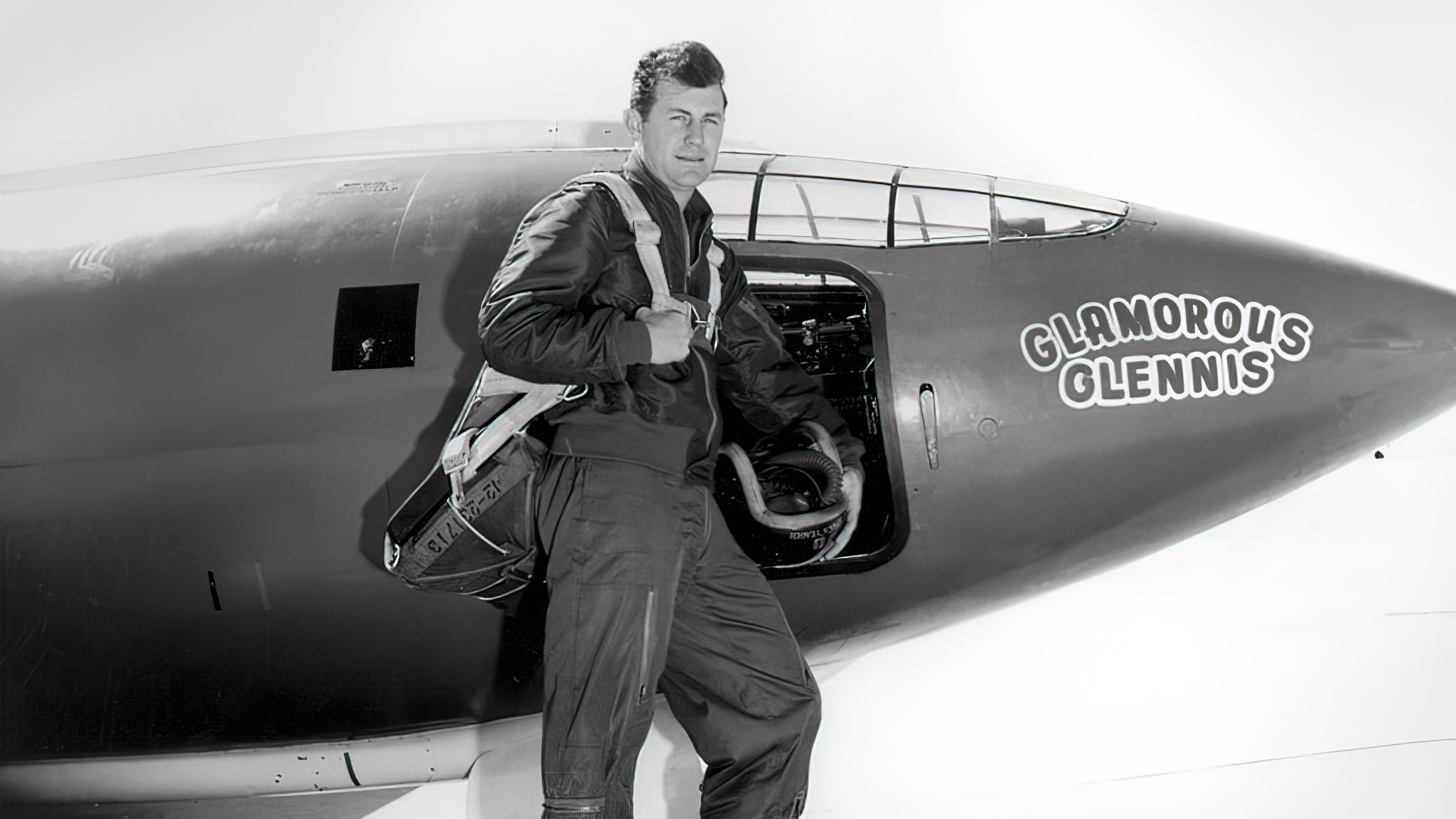 Humble Beginnings
Charles Elwood "Chuck" Yeager was born February 13, 1923 in Myra, West Virginia, a few miles up the Mud River from Hamlin; to which his family moved when he was five.
Beginning at a very young age, Chuck would help his father repair the generators, pumps, pressure regulators, and other machines of their gas drilling business; and he would troubleshoot the complex systems. This was also true about the pickup trucks his Dad used. By the time he was a teenager, Chuck could disassemble the Chevrolet engines, overhaul them, and reassemble them with relative ease.
In September of 1941, after he had already graduated from Hamlin High School, he decided to enrol in the military. He took his mechanic skills with him and was assigned as an aircraft mechanic.
Joining the Airforce
With the United States entering the Second World War, they were in desperate need of fresh recruits in all fields, especially in the Air Force. With great vigour and no hesitation, the youthful Chuck Yeager applied to join and was accepted into the Flying Sergeant program being seen as a standout from the very beginning.
By 1943, he had received his first pair of wings and was sent out to England where he would fly P-51 Mustangs with the 363rd Fighter Squadron, 357th Fighter Group. During the spring and summer of that year, he had been moving from city to city conducting training with his units. He also happened to meet his future wife, Glennis Dickhouse, during that time.
The Fighter Group's first combat mission was logged on the 11th of February, 1944. A few weeks later on March 4, Flight Officer Yeager would score his first aerial victory by downing an Me-109. However, as he soon learned the hard way, war is unpredictable.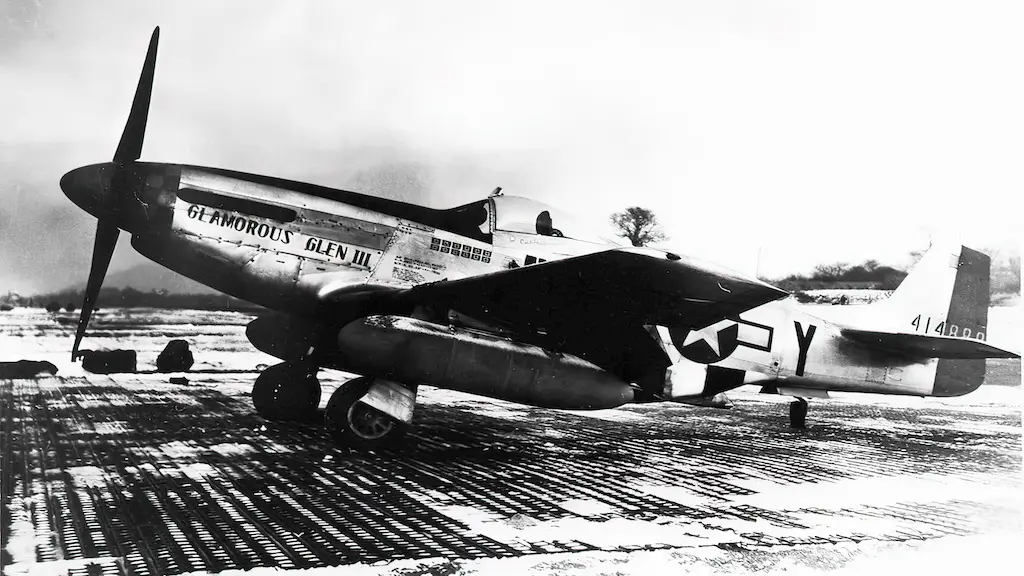 Joining the French Resistance
On the exact following day, Yeager was shot down while trying to make a head-on pass at a group of Fokke-Wolfe 190s during a raid on Bordeaux, France. Yeager found himself behind enemy lines, and even if he made it out of the crash in one piece, he would need to evade every German patrol until reaching neutral Spain which was no easy task.
Nevertheless, thanks to the French Resistance, he was able to elude capture while assisting the French Underground in whatever manner he could. He was eventually smuggled to neutral Spain where he was then handed over to the British at Gibraltar.
Once back in England, he faced the terrifying prospect of being sent home due to a policy that forbade escaped pilots to be flown over French skies again. It was risky for a pilot already involved with the French underground resistance to face the prospect of getting shot again and falling into German hands.
However, a feisty Yeager took his case to Gen. Dwight Eisenhower himself and pleaded for the opportunity to fly again as most of France had been liberated by the allies already. Eisenhower approved in August of 1944, and Chuck Yeager was back in the skies of Western Europe.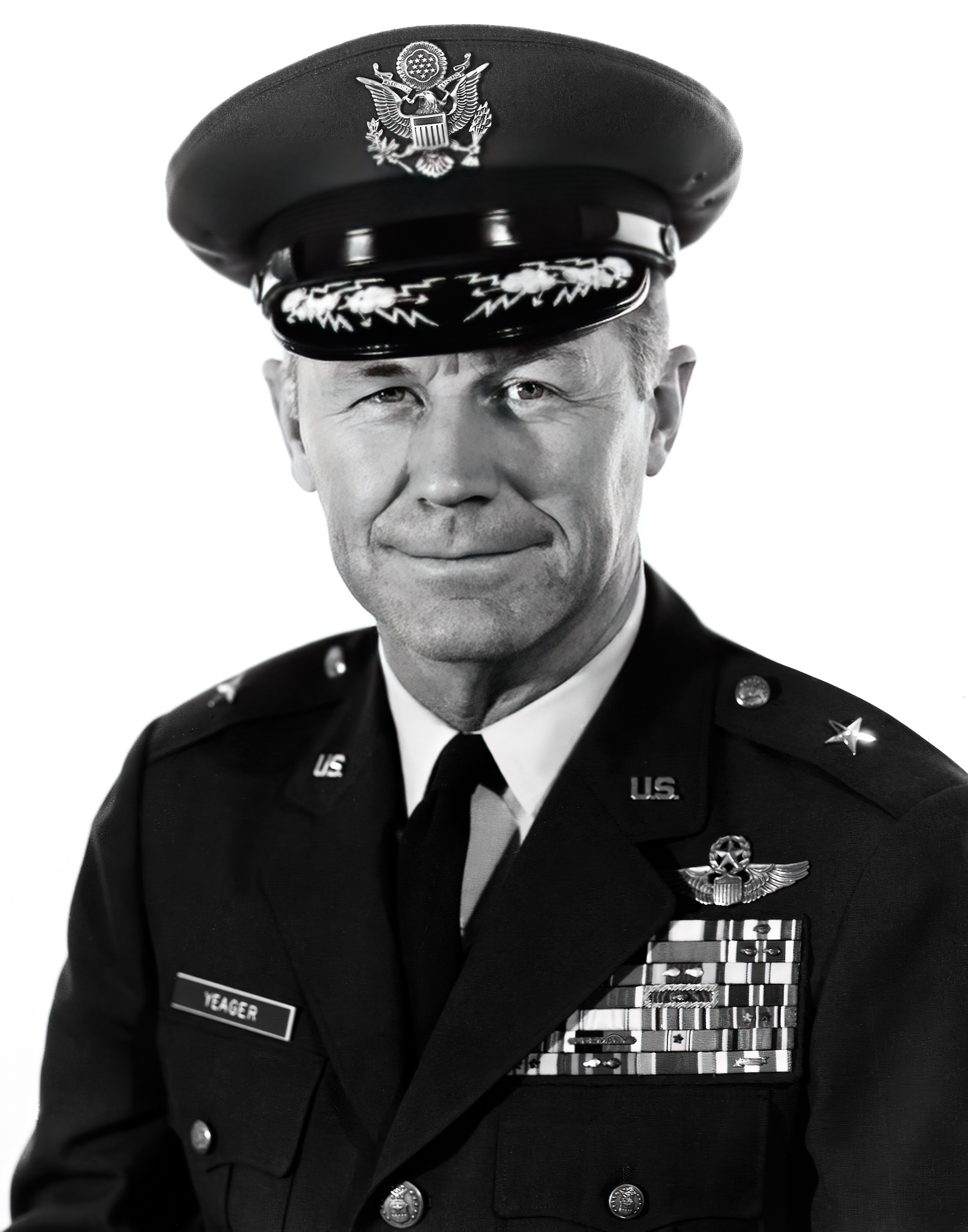 An Ace in a Single Day
Flight Officer Yeager returned into action on September 13, 1944. However it was on the 12th of October 1944, that 1st Lt. Charles E. Yeager would prove his mettle by downing five Me 109s in a single day. He would redo this feat on the 27th of November, 1944 by downing four Me 109s. All in all he had 12.5 (0.5 for partial victory) aerial victories.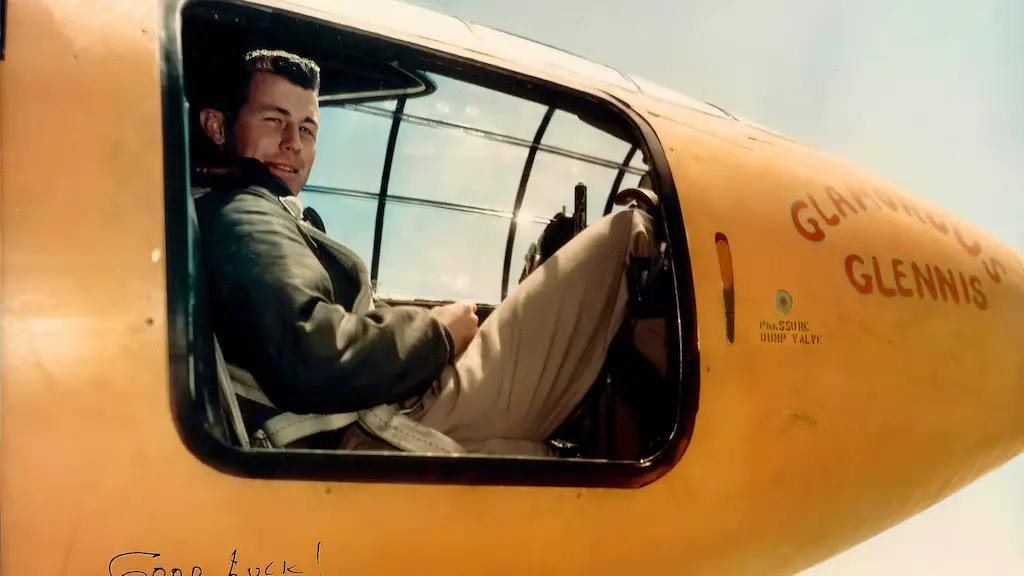 Breaking the Sound Barrier
Before his military career would end, Yeager's remarkable flight abilities as proven in combat took him the route of becoming a test pilot for the newly formed U.S. Air Force. Only having reached a high school education, Yeager found advanced academia quite challenging while flying came quite naturally.
He believed his experience as a mechanic helped him to intuitively know how to push a craft to its limits.  Never fearing a challenge, Chuck enthusiastically embraced the opportunity to be the first man to break the presupposed daunting wall of the sound barrier.
On October 14, 1947, Chuck Yeager broke the sound barrier by flying his Bell X-1 aircraft at a speed of Mach 1.07 at an altitude of 45,000 feet. Still, after achieving nationwide fame for his achievement, he continued to serve with distinction in the United States Air Force for almost another 30 years.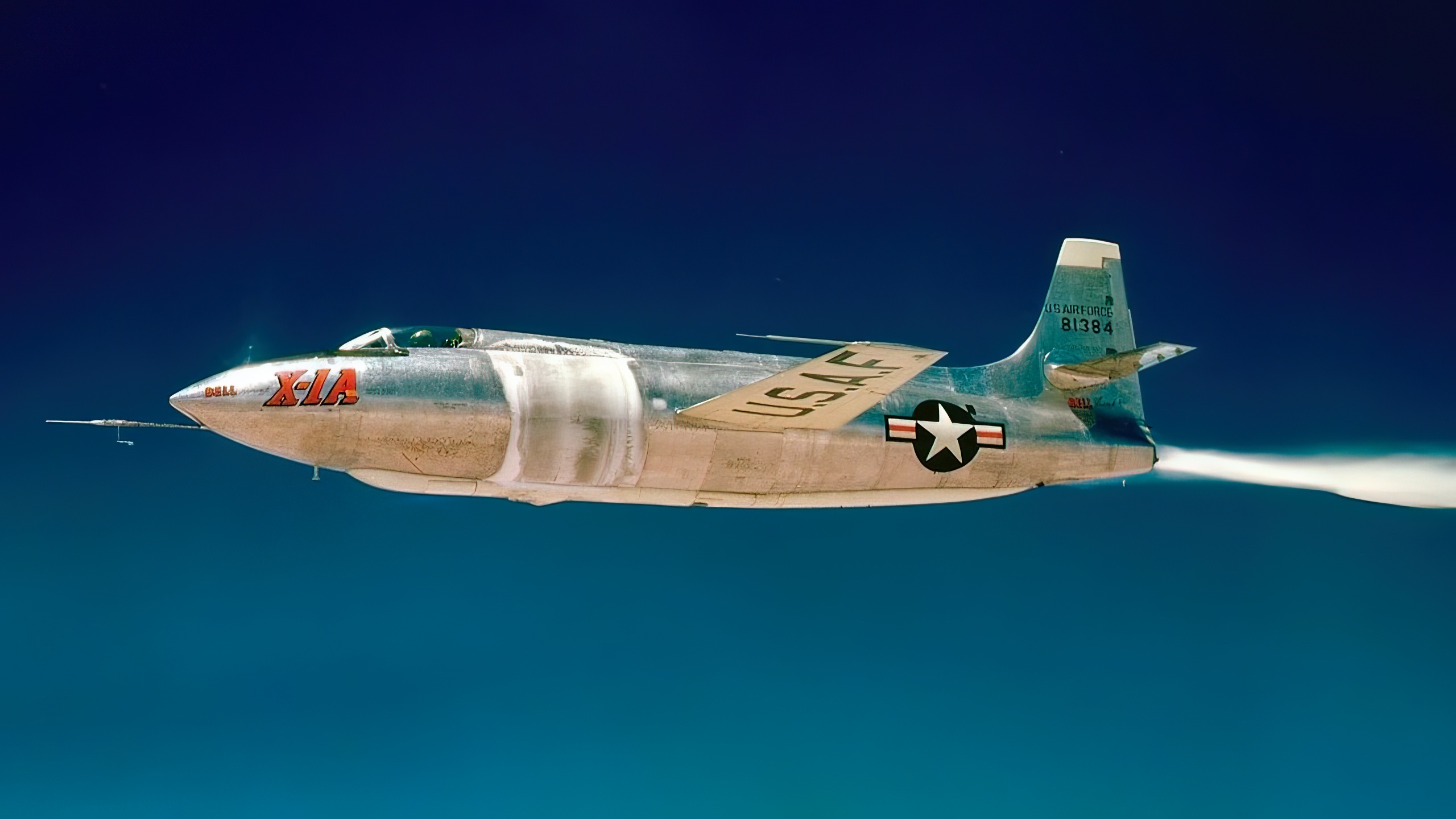 Later Years and Retirement
Yeager took over the 405th tactical fighter wing based out of the Philippines in 1966 as a Colonel. From there on, his squadrons were regularly deployed to Vietnam where Yeager himself flew over 120 combat missions.
In 1975, the man who began his military career as an aircraft mechanic retired a Brigadier General also being one of the most successful men to ever take to the skies. He lived a full life and passed away at the age of 97 on December 7, 2020 surrounded by friends and family.