In a 1983 French comedy movie Banzaï a Boeing B-747 airliner lands on a deck of an aircraft carrier. That, of course, would be completely off-limits in real life, but another absolutely unexpected and bizarre landing actually took place in the Atlantic Ocean that same year. A string of circumstances brought a British fighter aircraft on the deck of a commercial vessel laden with shipping containers.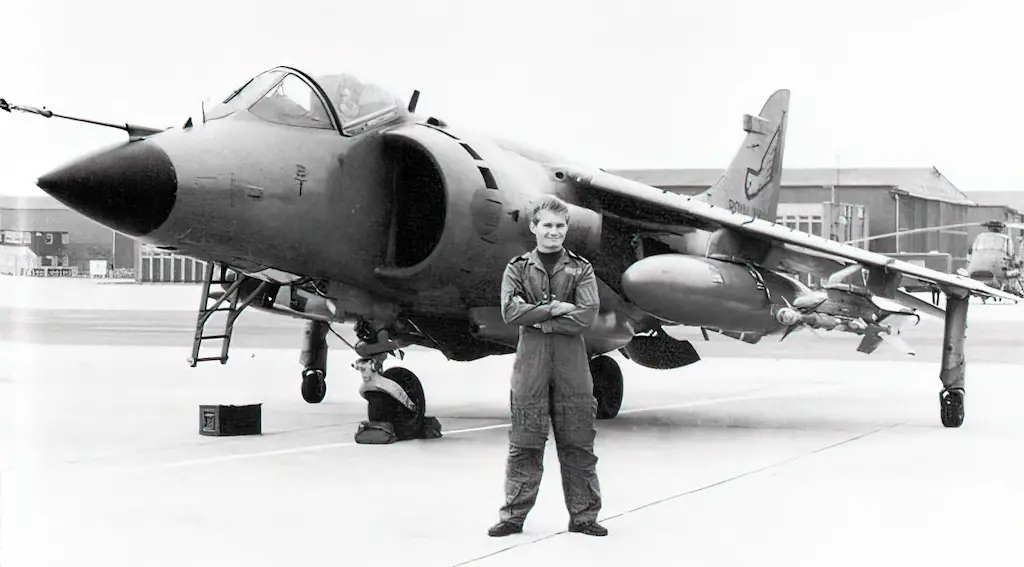 Lost and alone
On June 7, 1983, Sub-Lt. Ian Watson, 25 years old at the time, took off in a Sea Harrier from the deck of HMS Illustrious operating off the coast of Portugal. It was his 14th sortie. The mission was a part of a NATO exercise and included flying in radio silence with a turned-off radar and spotting French warships.
Watson was flying the mission together with a more senior pilot. As the pair approached the search area, they split up to sweep separate sea sectors. However, once Watson accomplished the mission, he didn't find his flight leader where he expected to. He also realized that his radio wasn't working. That meant Watson had to return to the carrier on his own.
While Watson was busy trying to find his way to the Illustrious, his Sea Harrier started running low on fuel. Finally realizing that things had gone south, he turned east, toward a major ship lane. There he could eject in sight of a commercial vessel's crew and hope to be promptly rescued.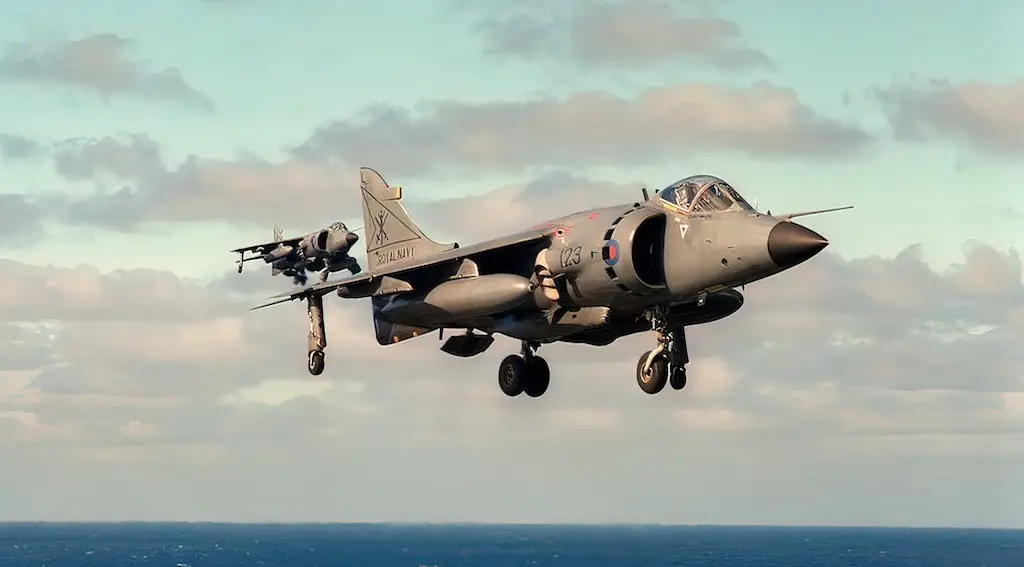 A daring landing
Watson soon spotted a commercial vessel. It was the Alraigo, a Spanish container ship en route to Santa Cruz, Tenerife. As Watson was flying over the cargo vessel at low altitude — to attract its crew's attention — he saw that his plane could, hypothetically speaking, fit just nicely on top of the shipping containers filling its deck.
As Sea Harrier was a VTOL aircraft and didn't need a runway to land, Watson decided to try his luck. He came back to the Alraigo, hovered over it and slowly descended on top of containers just behind the ship's crane mast. Watson managed to land quite safely, although right after touchdown the plane rolled back and its aft slid onto a van parked on the deck.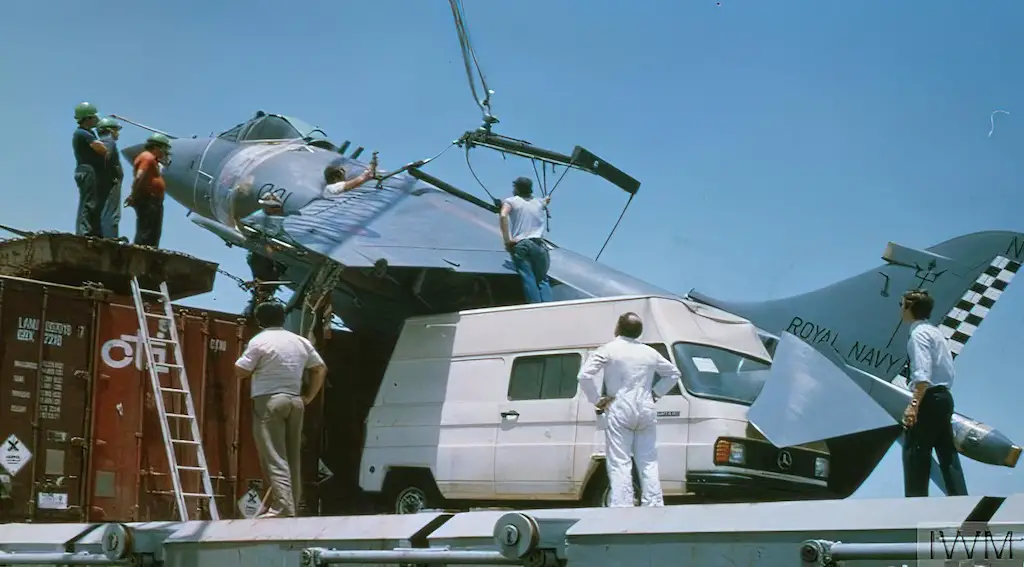 Who's to blame?
Although Watson's trick saved an expensive fighter aircraft, which would have gone to the sea bottom had he bailed out, he got reprimanded by his superiors for getting into that situation in the first place and was suspended from flying. Still, records show that they were to blame as well. For one thing, Watson had completed only 75% of the recommended flying hours during his training. Besides, his Sea Harrier had a known issue with radio.
The epilogue
Following the aircraft's recovery from the Alraigo, the British Defense Ministry paid a £570,000 compensation bill, £230,000 of which went to the owners of the merchant ship and £340,000 was shared between Alraigo's crewmembers. The Sea Harrier that the Alraigo brought to Tenerife was restored, later upgraded to FA2 variant, and flew until 2003. It is now on display at the Newark Air Museum, Nottinghamshire. Watson later returned to flight duties and retired from service in 1996.