Thomas McGuire: The Nearly Top Ace of WWII
When World War II stories come to mind, many remember the brave acts of countless soldiers. Yet, a few names stand out, not just for their valor but for their unmatched skills. Thomas McGuire was one of them. Although he was the second highest-scoring US ace of WWII, he was a mere two kills short of toppling the record set by Richard Bong. While both were fierce competitors in the air, their stories, paths, and their planes set them apart.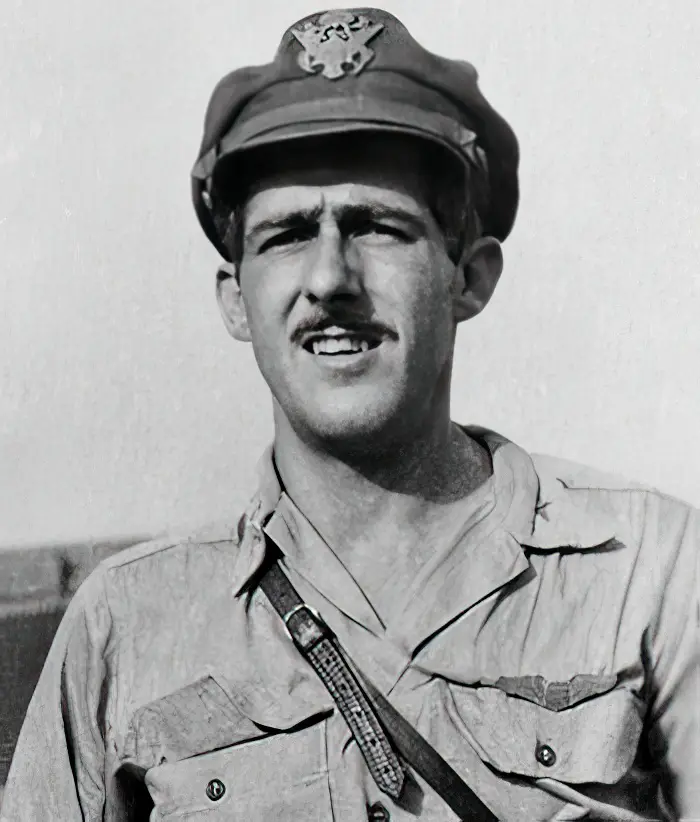 Earning his wings Wings
Born in Ridgewood, New Jersey, in 1920, Thomas McGuire's passion for flying became apparent early on. As a young boy, his eyes would light up watching the birds soar, dreaming of the day he too could touch the sky. After high school, he enlisted in the Army Air Corps in 1939, where his potential as a pilot was immediately evident. By 1941, McGuire had earned his wings, setting the stage for an illustrious combat career that few could rival.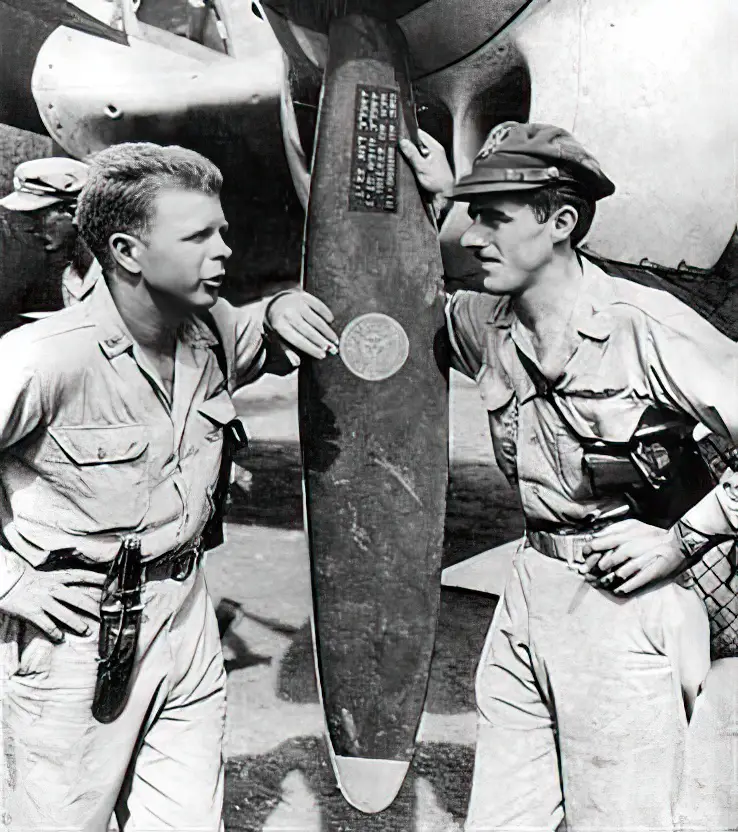 P-38 
Like Bong, McGuire also piloted the iconic P-38. But each pilot personalized their aircraft, grounding them in the sentimental. Bong named his 'Marge', and McGuire? His was affectionately named 'Pudgy' – both planes christened after their beloved sweethearts. Pudgy was not just a machine to McGuire. She was a constant reminder of home, love, and the life awaiting him after the war.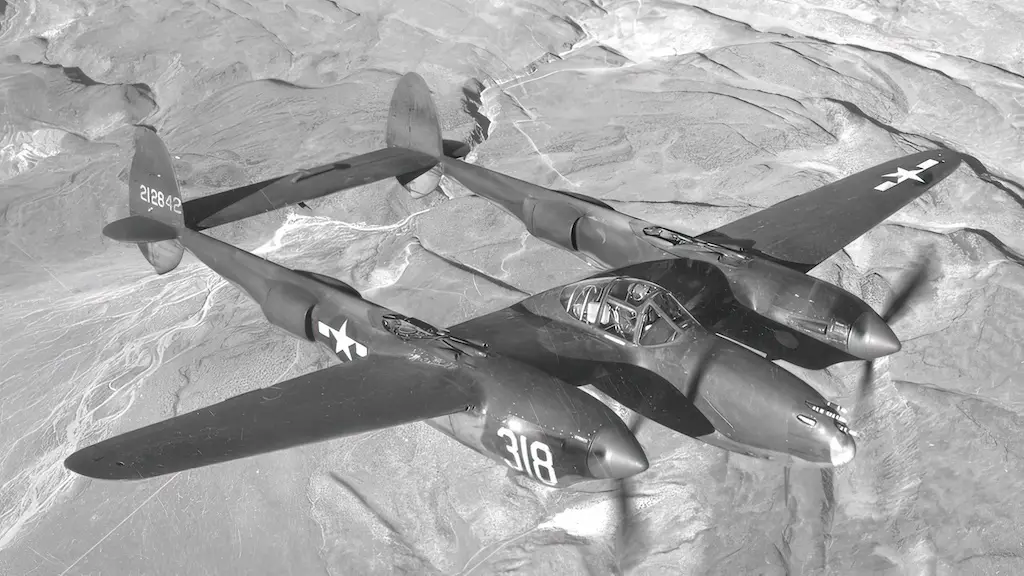 First Blood
Lieutenant McGuire's introduction to aerial combat unfolded over Wewak, New Guinea on August 18, 1943. As he and his comrades flew top cover for bombers nearing their target, Japanese fighters ambushed them. Undeterred, McGuire engaged with unmatched skill and precision, taking down two Nakajima Ki-43 "Oscars" and one Kawasaki Ki-61 "Tony". Just a day later, in a similar airspace, he claimed two more Oscars, cementing his status as an ace in merely two days.
"Go in close, and when you think you are too close, go in closer."  -Major Thomas B Tommy McGuire
Ace in Two Days
In the spring of 1943, the war in the Pacific was in full swing. Fresh to the fight was Thomas McGuire, dispatched to the Southwest Pacific as part of the 9th Fighter Squadron, 49th Fighter Group, Fifth Air Force, based in the challenging terrain of New Guinea. But it wasn't until two months later that the skies above the Pacific would truly recognize his presence.
The Fifth Air Force, recognizing the game-changing potential of the P-38s, set up the 475th Fighter Group in Australia. This strategic move was initiated by Lieutenant General George Kenney, the assertive commanding officer of the Fifth Air Force. McGuire, showcasing undeniable prowess, found himself being transferred to this elite unit – the 431st Fighter Squadron of the 475th Fighter Group – by mid-July.
On the 18th, as he and his group soared above Wewak, New Guinea, providing vital cover for bombers, they were ambushed by Japanese aircraft. But McGuire, with nerves of steel, managed to shoot down two Nakajima Ki-43 "Oscars" and a Kawasaki Ki-61 "Tony," demonstrating a masterclass in aerial combat.
The very next day, in almost poetic repetition near the same skies, McGuire downed two more Oscars. In a mere 48 hours, he had achieved what many pilots aspire to over an entire career. Thomas McGuire had become an "ace in two days."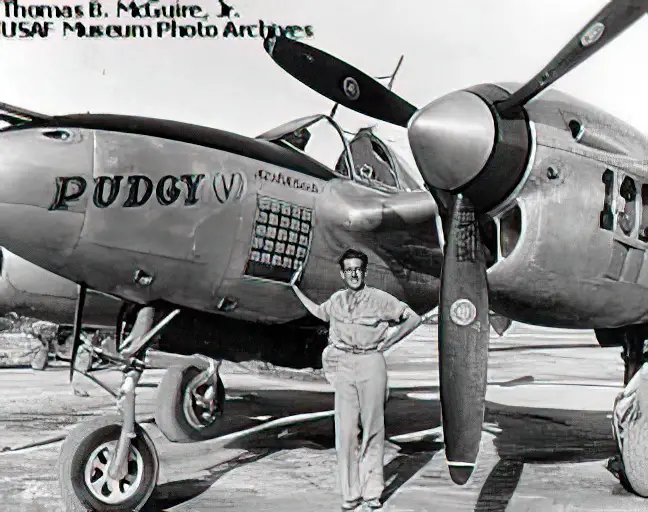 A Trail of Triumphs 
As the days turned to months, his tally soared. His reputation as a formidable force in the Pacific theater became legendary. Younger pilots revered him, adversaries dreaded him. With a staggering 38 enemy planes downed, the skies of the Pacific were testament to his dominance. By October 1944, with an impressive 14 kills, he had become a triple ace, but his story was far from over.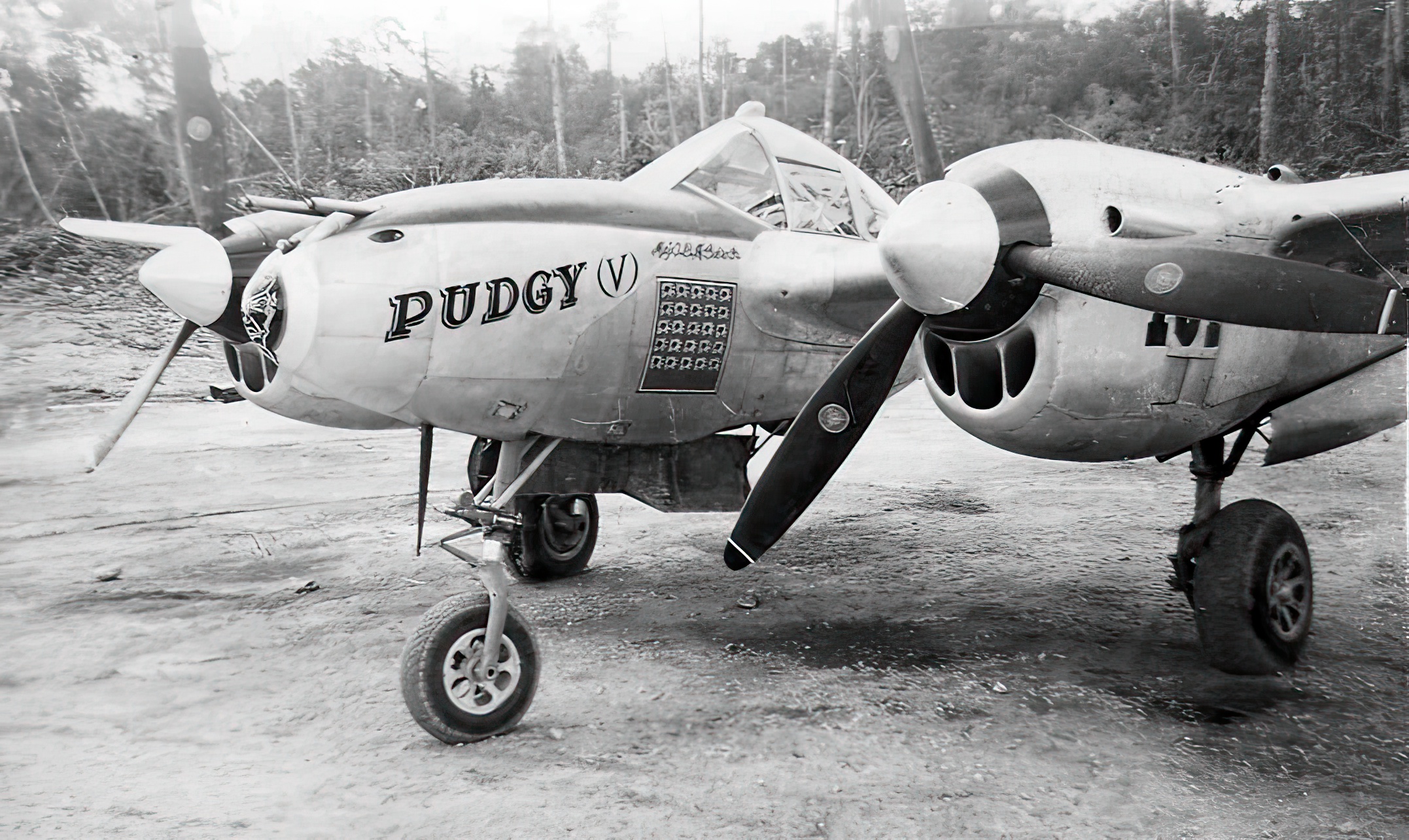 Final Moments and Legacy
On January 7, 1945, McGuire secured his last kill. However, that day would also be his last. While engaging in a dogfight over Los Negros Island, McGuire's plane was hit. He crashed, leaving behind a legacy that few could match. While his life was tragically cut short, his name and heroics live on. Today, we remember Thomas McGuire not just as an ace, but as a hero who gave his all for his country.