Island of Last Hope
After Poland was occupied by German and Soviet troops in 1939, some servicemen of the defeated Polish army managed to get out of the country to continue fighting the Germans on other fronts. Among them were hundreds of pilots. They first took refuge in France, where they took part in the 1940 campaign, shooting down over 50 German aircraft. However, their participation in the hostilities was limited, France soon capitulated, and they were forced to look for a new base of operation against Germany. They soon found such base in Britain, which they dubbed "Island of Last Hope."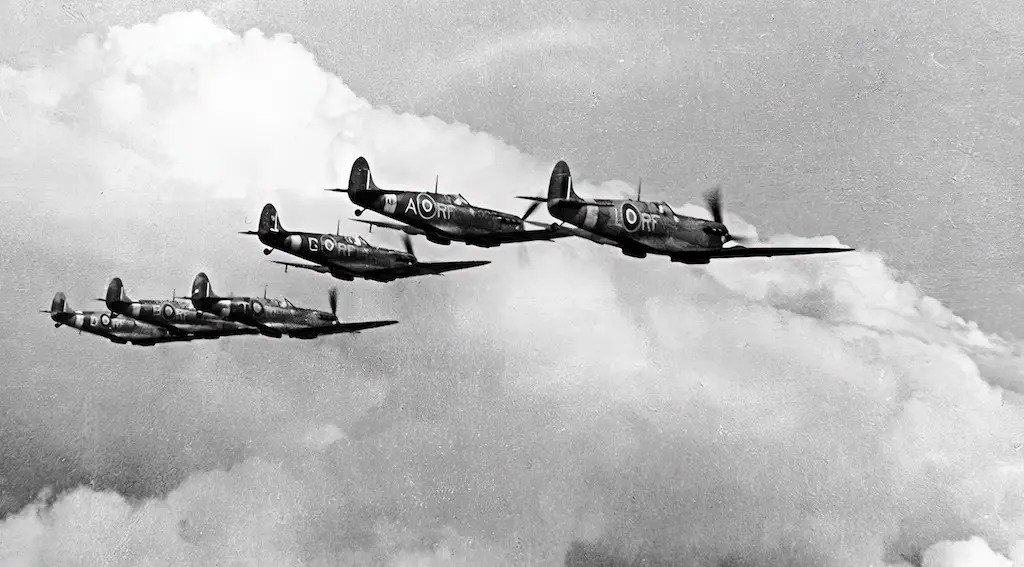 Squadrons formed
By August of 1940 over 8,000 Polish airmen had arrived in Britain. That summer, first two Polish fighter units were formed, 302 'Poznan' Squadron and 303 'Kosciuszko' Squadron, about thirty people in each one. About 80 more Poles were posted to existing RAF squadrons. They joined the exhausted Royal Air Force at just the right time. Many experienced RAF pilots were killed every day in the fierce battle against the Luftwaffe, and even though training period for new recruits was reduced to mere two weeks from pre-war six months, there still was a shortage of pilots.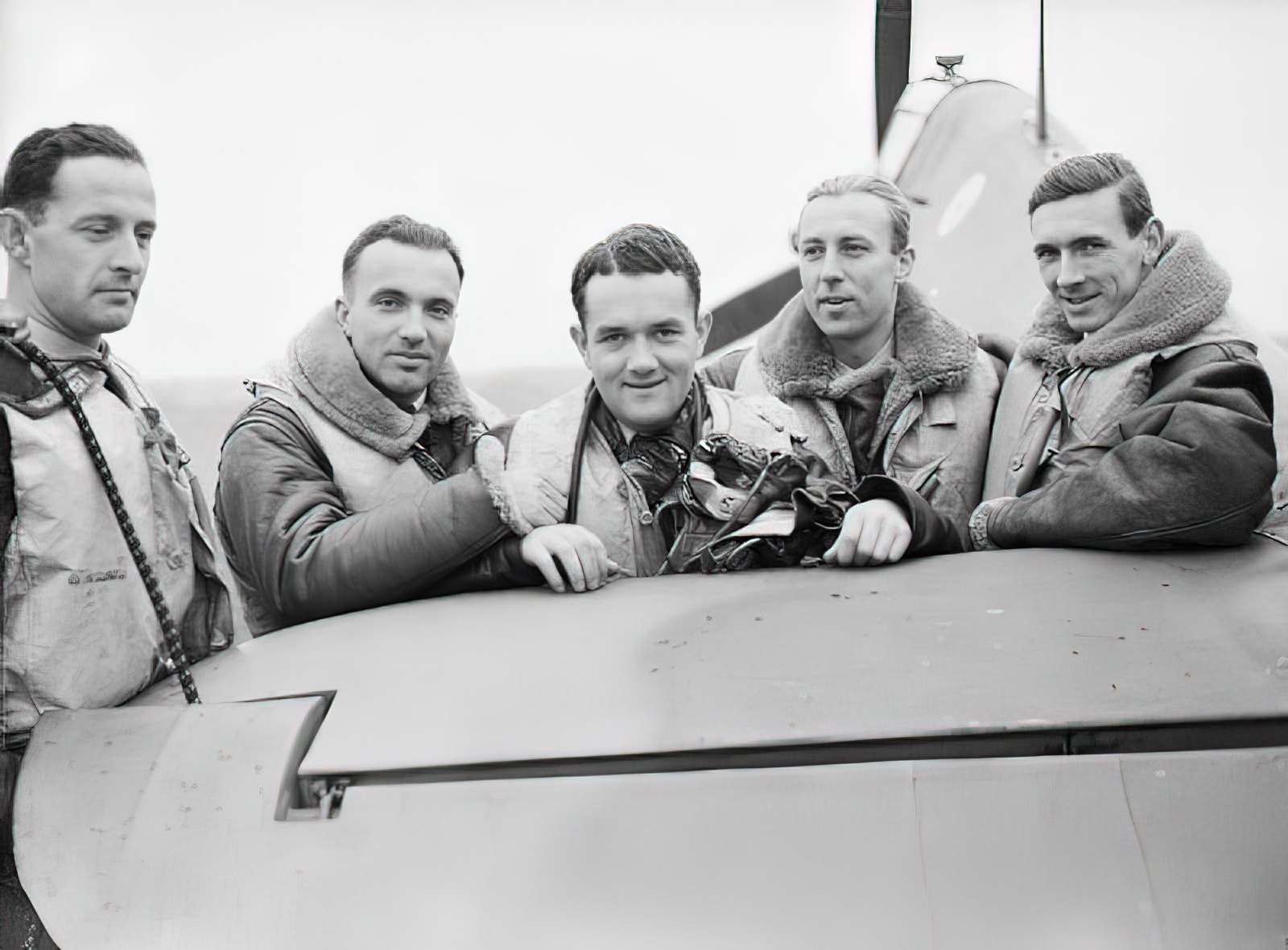 First kill
The first Polish kill in the Battle of Britain was scored as early as on July 19, by Flying Officer Antoni Ostowicz. He, however, was fighting in the ranks of a standard RAF squadron. In the middle of August, the 302 squadron was finally sent into action, while the 303 pilots were still in the process of re-training to fly Hurricanes. Despite desperate situation in the air, British command was cautious about sending them into battle.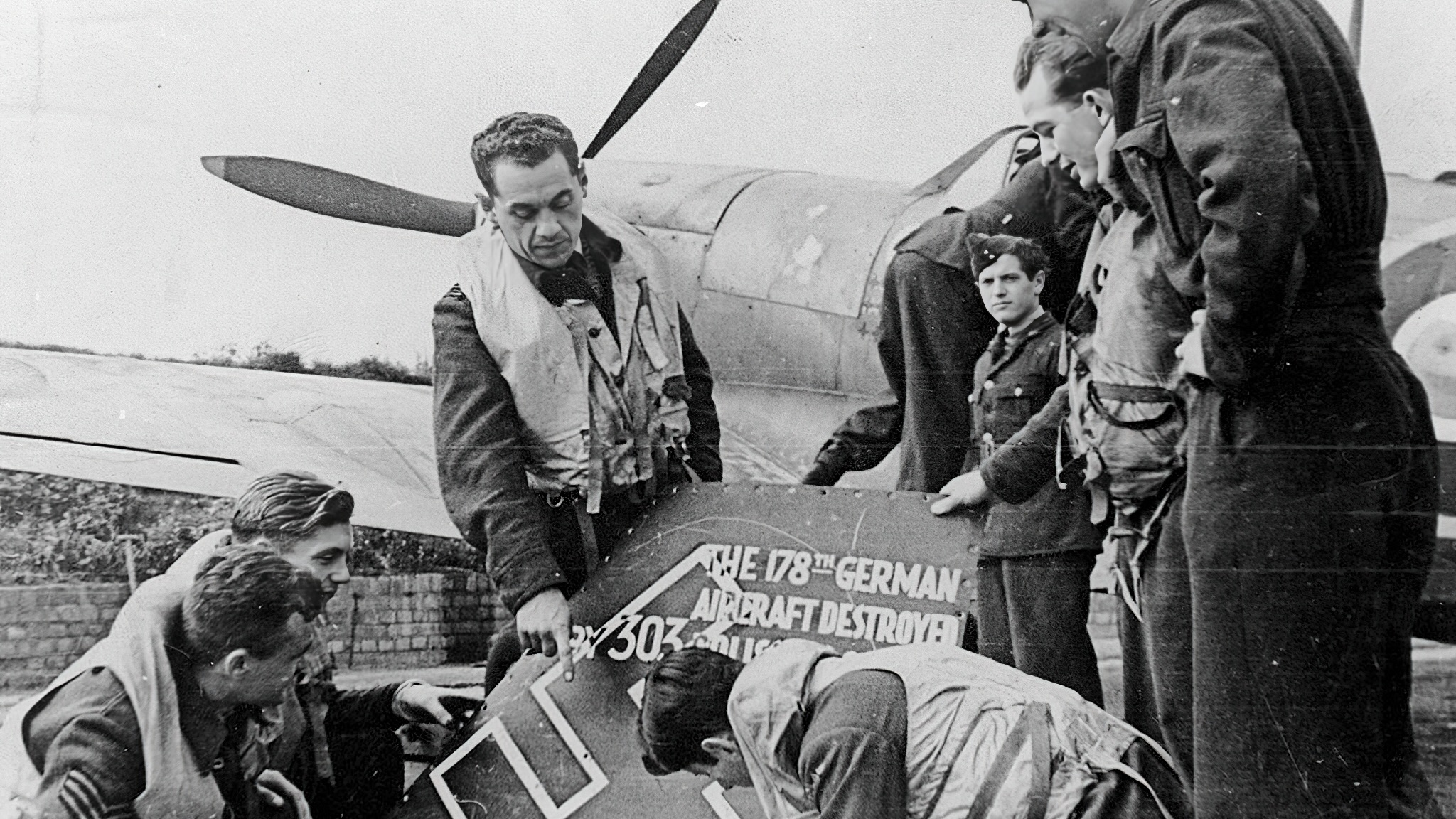 Victory
Actually, 303 Squadron scored its first victory even before it officially finished training. On August 30, Flying Officer Ludwik Paszkiewicz spotted a large group of German aircraft, while performing training maneuvers over Hertfordshire. Together with another Hurricane pilot they broke the German formation and downed a Messerschmitt Me-110. The next day the squadron officially went into action, shooting down six Messerschmitts and suffering no losses.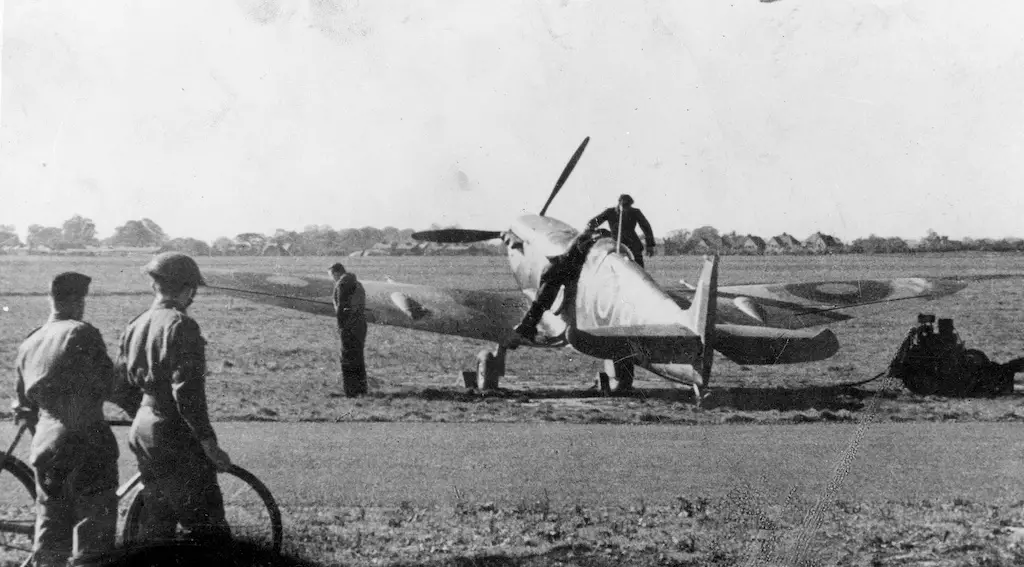 Ace pilot
303 Squadron managed to score 126 confirmed kills over just 42 days, becoming the most successful fighter unit in the Battle of Britain. The squadron's best ace was Josef Frantisek, a Czech who joined the Polish squadron. He downed 17 enemy planes, becoming the top scorer of the Battle of Britain. In 2018 feats of 303 Squadron were depicted in the "Hurricane" war drama.
All in all, 145 Polish pilots took part in this battle, shooting down over 200 enemy aircraft. About thirty Polish aviators were killed in action. Following the success of Polish fighter units in the Battle of Britain, more fighter and bomber squadrons comprised of Polish airmen were formed.