One of the last entries in the diary of Lieutenant Robert F. Toner, co-pilot of the Consolidated B-24D known as Lady Be Good was "Still waiting for help, still praying". The infamous Liberator and its crew disappeared on the crew's first combat mission following a raid on Naples, Italy on April 4, 1943.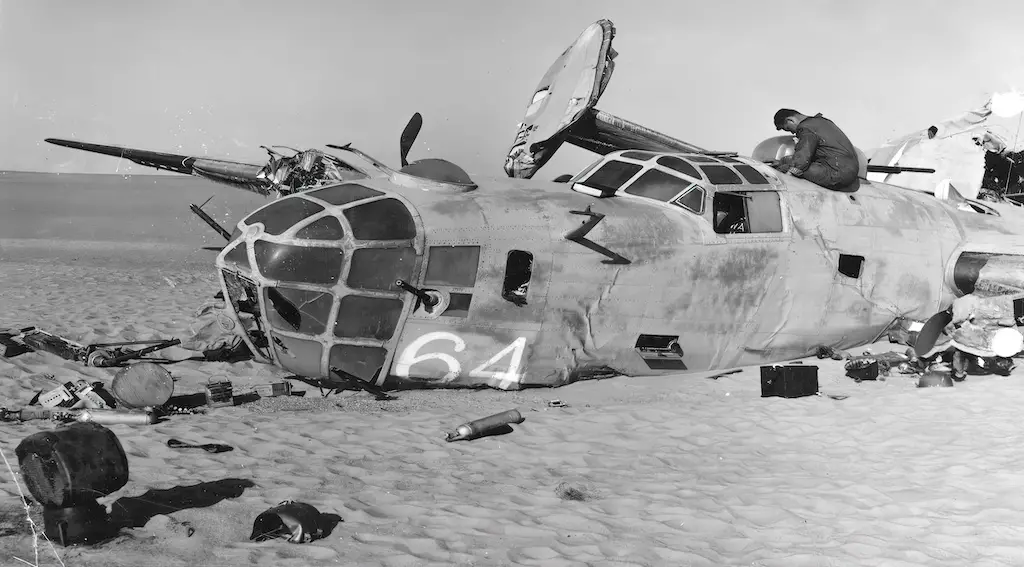 The Wreck
The wreck took until 1958 to be discovered in Libya, by an exploration team employed by D'Arcy Oil Company that later came to be known as British Petroleum. What spread the mystery surrounding Lady Be Goods' disappearance, in particular, was that no human remains were found at the crash site.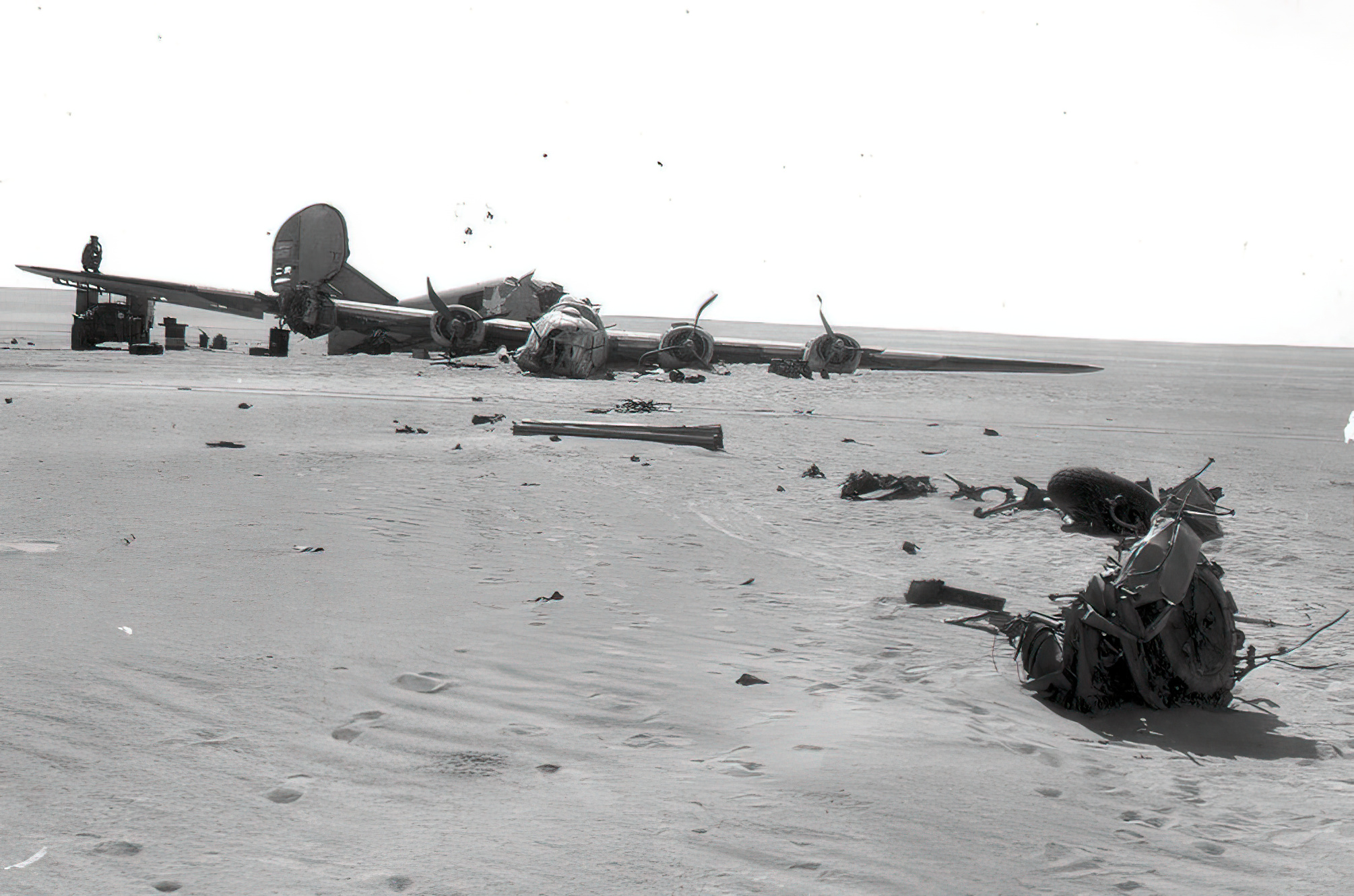 In March 1959, members of a follow-up expedition revealed to the Atlanta Constitution newspaper that they: "found water, still fresh enough to drink, coffee that still had coffee flavour, machine guns and radios still in working order." With the aircraft's initial disappearance and now the subsequent recovery reports, the public was indeed fascinated and all kinds of legends sprang up regarding the fate of the aircraft and crew.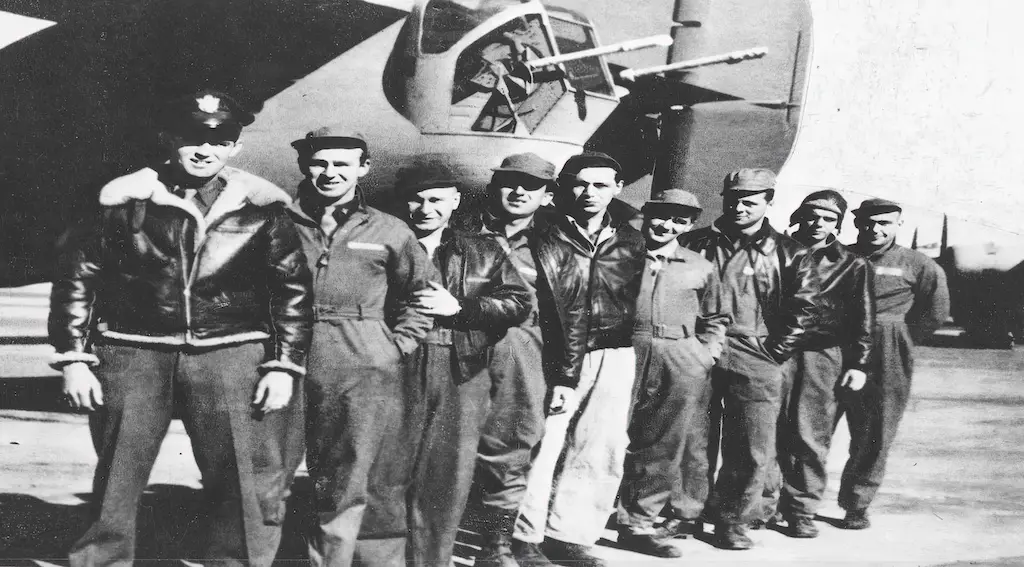 Further evidence at the site indicated that the crew had become lost in the dark whilst returning from Naples and had unwittingly flown over their base and southward into the Libyan desert. As their fuel supply became depleted, the nine men aboard bailed out but disappeared while attempting to walk northward towards the shoreline and civilization.
Searching for Survivors
Intensive searches were made for clues as to the fate of the crew, and in 1960 the remains of eight were found. One was found near the plane and the other seven far to the north. Five had trekked 78 miles across the scorching and merciless sand before perishing with even one carrying on to an astonishing 109 miles.
Moreover, they had lived up to eight days instead of only two as expected of men in such an area with little to no water. The body of the ninth man was never found. Toner's diary, which chronicles their last days, was found in his pocket during these finds.
Ghost of the Past
The history of Lady Be Good was the topic of a 2017 talk at the National Air and Space Museum, given by Roger Connor, of the Aeronautics Department. Connor spoke about the history of the aircraft's discovery and the fate of the crew, who bailed out before the crash.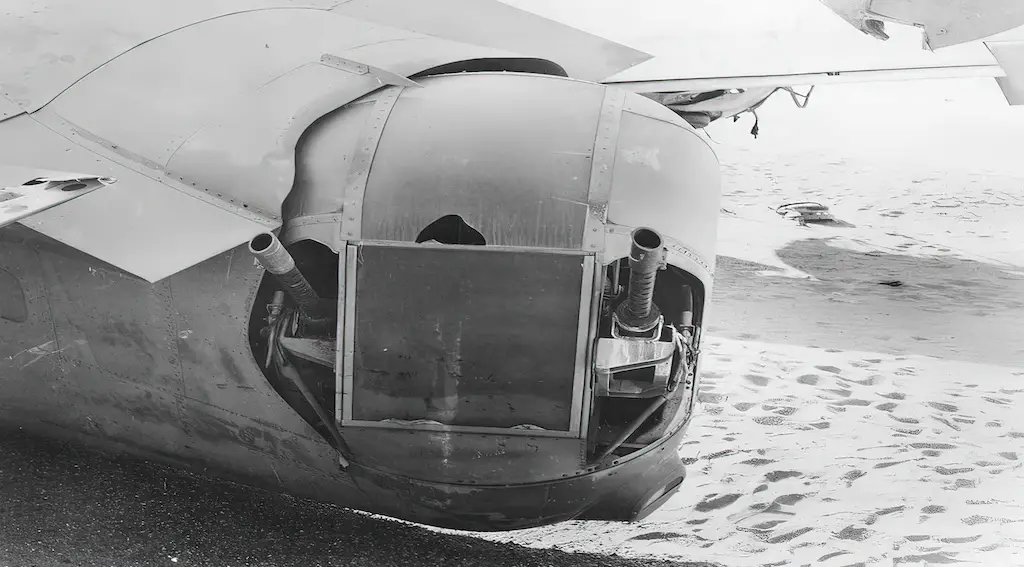 In a nod to Halloween, Connor covered some of the more fanciful legends about the crew like one that spoke of a crewmember being captured by Bedouins and enslaved. Another he recounted was the rumour that parts from the crashed B-24 were installed in other aircraft, which then also mysteriously crashed which was an admittedly good story but untrue nonetheless. A set of items from Lady Be Good remains in the Museum's collection, including the aircraft's directional gyro and artificial horizon, as well as its turn and bank indicator.