August 28, 1972, would mark Captain Richard Stephen "Steve" Ritchie's fifth successive victory against a North Vietnamese-flown Mikoyan-Gurevich MiG-21 took place, making him one of five American Flying Aces to come out of the Vietnam War.
Born on June 25, 1942, Richard Ritchie grew up in North Carolina. Described as a jock, he was a successful star quarterback on his high school football team, despite breaking his leg twice!
He graduated from the US Air Force Academy in 1964 with a degree in Engineering Science.
For his first two years of service, Ritchie, a second lieutenant, piloted the Lockheed F-104 Starfighter. In 1966, he began flying the F-4 Phantom II out of Homestead Air Force Base, Florida, in preparation for his first tour of Vietnam.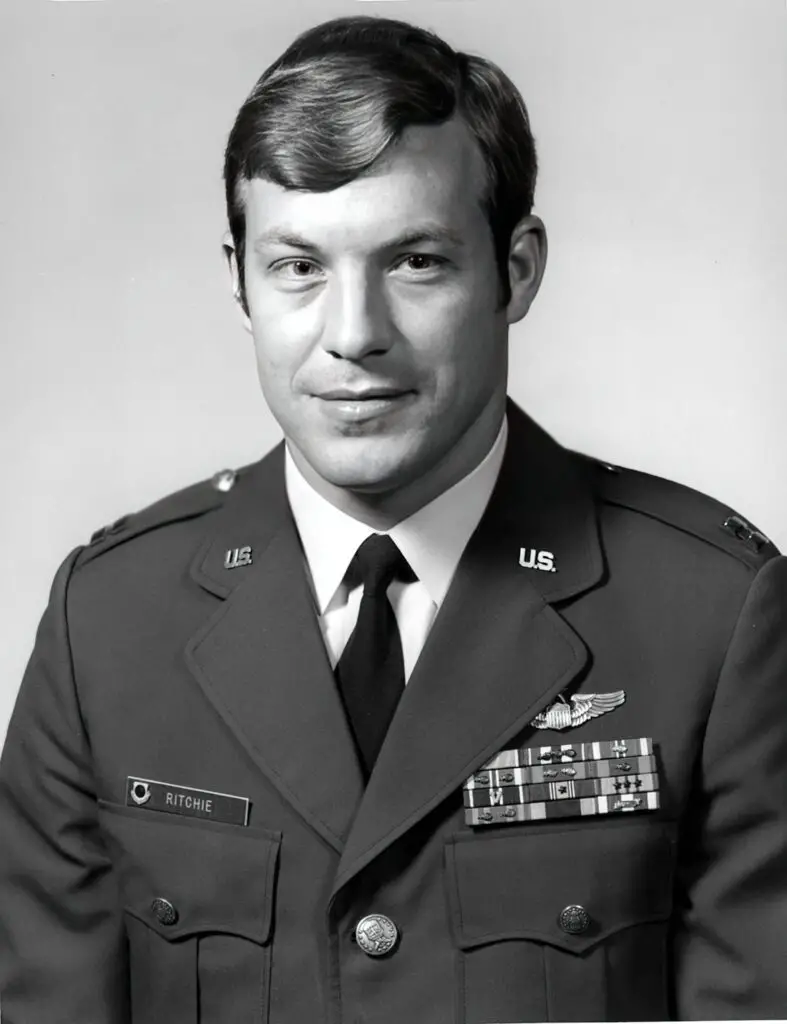 Vietnam
In 1968, while assigned to the 480th Tactical Fighter Squadron, 366th Tactical Fighter Wing, he was the first to fly a "Fast Forward Air Control (FAC)" mission in the F-4 forward air controller program and wound up completing a total of 195 combat missions.
The following year, he was selected to attend the Fighter Weapons Course at Nellis Air Force Base, Nevada, making him the youngest instructor in the history of the Air Force Fighter Weapons School. Ritchie volunteered for a second tour of Vietnam in 1972, where he was assigned to the 432nd Tactical Reconnaissance Wing based out of Udorn Royal Thai Air Force Base, Thailand.
On May 10, 1972, he shot down a MiG-21 during Operation Linebacker while piloting an F-4. The mission was intended to halt the movement of enemy supplies into South Vietnam.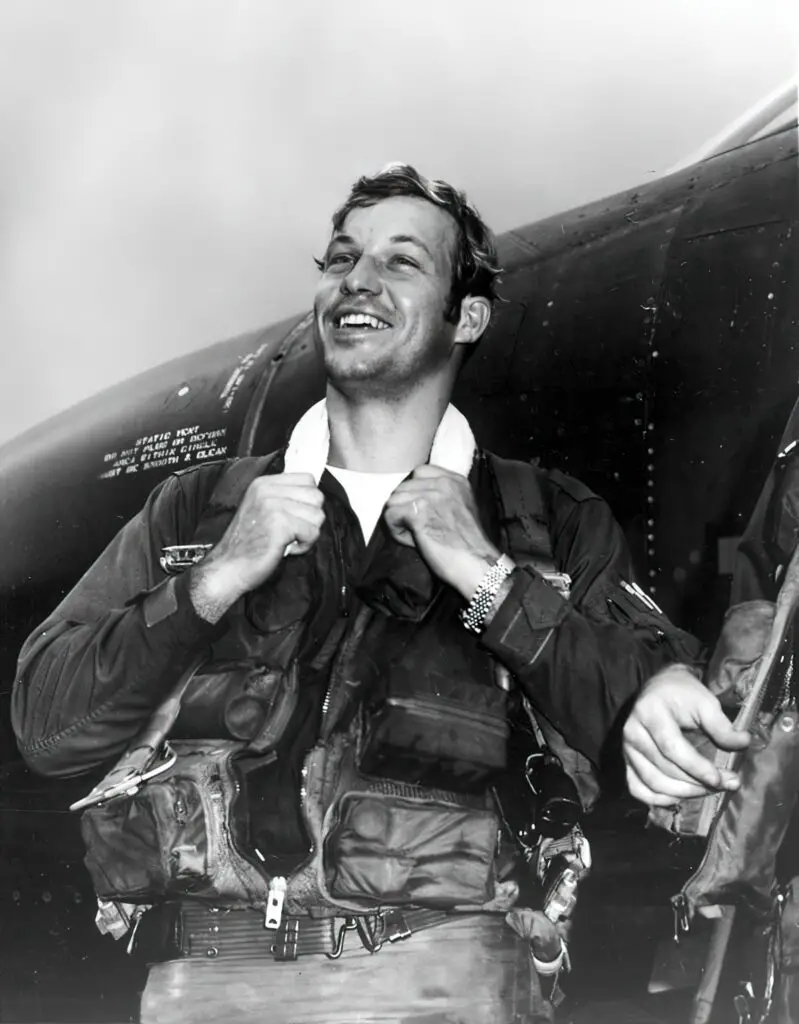 Ace
On May 31, 1972, as part of a three-plane flight which wound up being targeted by four Vietnamese-flown MiGs, Richie's flight team shot down three of the four enemy aircraft, but the remaining MiG shot down an F-4. Ritchie and his weapons system operator, Capt. Chuck DeBellevue, secured a radar lock on the remaining MiG and shot it down.
On July 8, 1972, Ritchie and DeBellevue were leading "Paula" flight when they received word from the Lockheed EC-121 Warning Star "Disco" that MiG-21s were nearby, returning to base after an attack.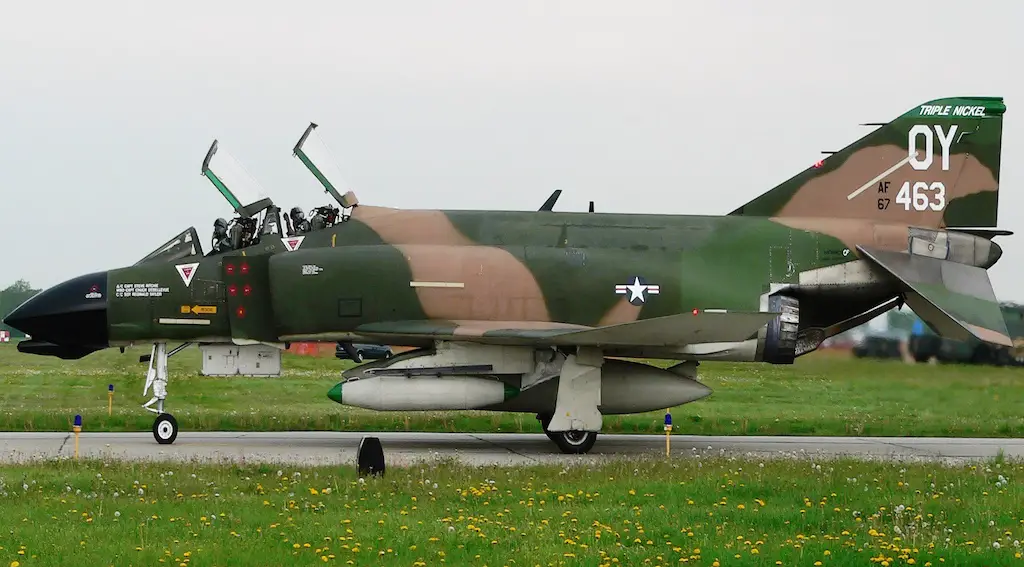 Aware of the popular MiG tactic, wherein the second aircraft trails and ambushes its target, Ritchie closed in but held back until he observed the second jet. The three aircraft engaged in a dogfight and both MiGs were dispatched just one minute and 29 seconds apart from one another.
Ritchie's fifth and final victory would be his most impressive. While leading the MiG Combat Air Patrol (MiGCAP) "Buick" flight, he was alerted to nearby MiGs 30 miles southwest of Hanoi. Suspecting his target was flying high as they had resorted to doing that regularly then, he and a second MiGCAP flight took off.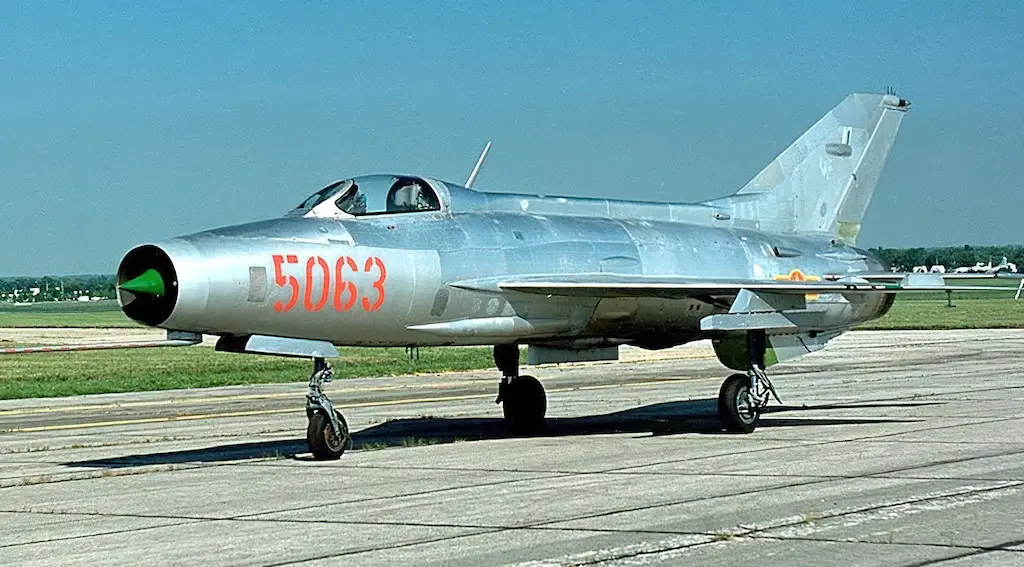 They climbed higher until their target was finally in range. With their F-4 barely fast enough to overcome the ensuing MiGs, Ritchie launched two missiles from over four miles away (6.4 km), in an attempt to get the enemy to turn within range. The missiles failed to stop the MiGs, but he fired two more, following one of the jet's contrails. The first missile missed, but the MiG turned at the last moment, shortening the range and ultimately allowing the second to strike it down.
If it wasn't for his low fuel supply, Ritchie would have also pursued the second MiG-21.
Later Life
Clocking in more than 800 flying hours and completing 339 combat missions during his second tour, Richard Ritchie emerged as one of the most decorated pilots of the Vietnam War.
He was awarded the 1972 Mackay Trophy for the most significant Air Force mission of the year, the Air Force Academy's Jabara Award, the 1972 Armed Forces Award, and was later awarded the Air Force Cross which is the second highest military decoration for Air Force servicemen.
In 1974, Ritchie chose to serve with the Air National Guard and later joined the Colorado Air National Guard. He even attempted to start a political career by running for Congress in his home state but lost due to the effects the Watergate scandal had on Republican candidates.
He retired in January 1999, finishing his US military service with the Air Force Reserve as a brigadier general with over 4,000 flying hours under his belt. In 2015, he was yet again with the Congressional Gold Medal alongside other US Air Aces.