The North American T-28 Trojan was a versatile military trainer used by multiple branches of the US military (& other countries). It boasted durability, reliability, powerful engine, and maneuverability, making it a top training plane for pilots. Beyond its role as a trainer it excelled in other tasks like ground attacks & reconnaissance. The T-28 is notable for being a safe plane, with fewer accidents than peers of its time.
Numerous ex-military pilots cherish their memories of flying the Trojan. These days, it's still a highly sought-after plane for civilian purposes, and there's a significant number in operation. The T-28 was highly prized for its adaptability, robustness, maneuverability, and dependability, which made it a unique plane in military aviation history.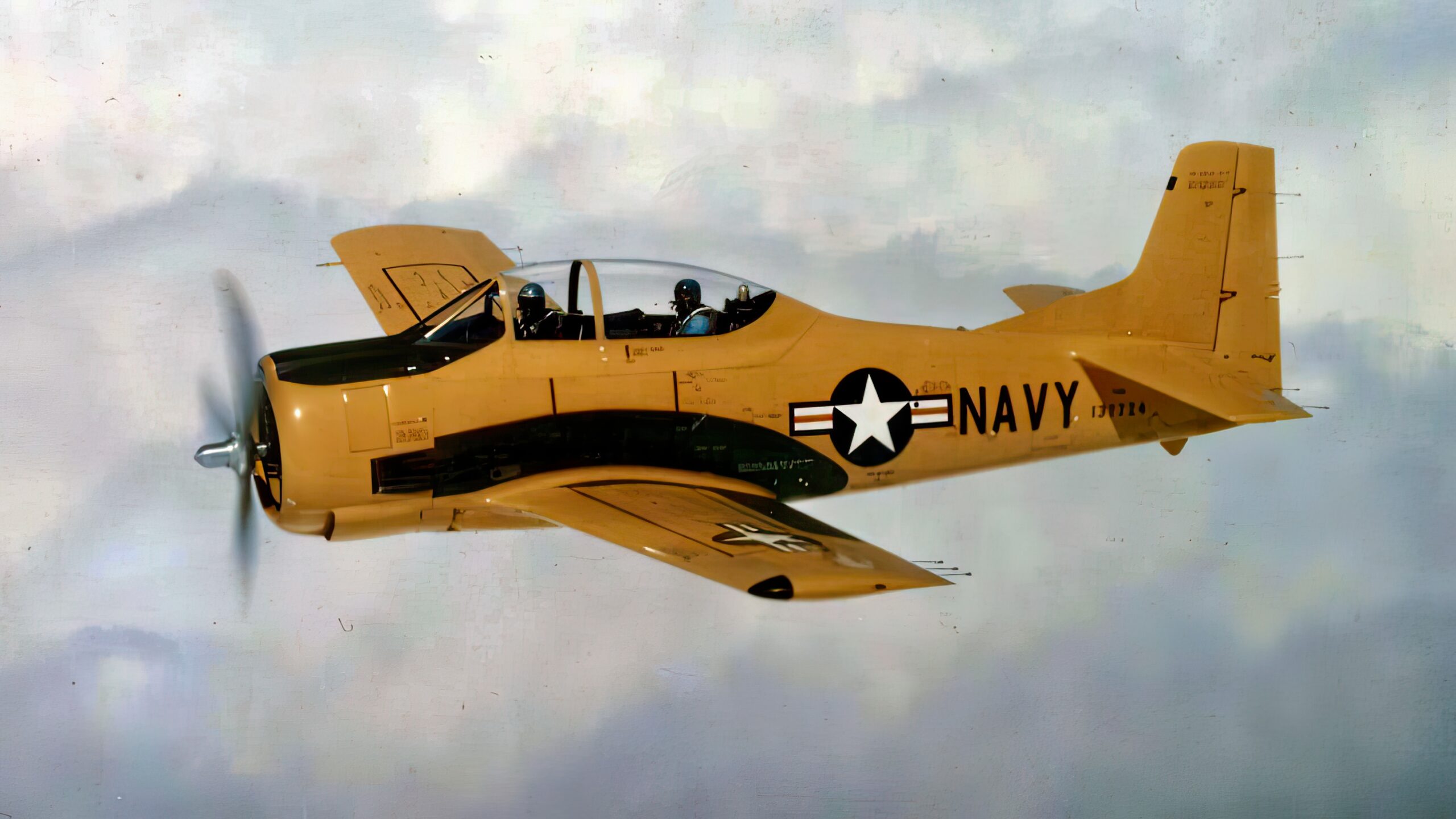 The evolution of the Trojan
The T-28 Trojan came into development in the early 50s to be the heir to the T-6 Texan aviation trainer aircraft. The initial aircraft producer, North American Aviation, won a contract from the US Air Force for a novel trainer. This was to ready pilots for higher-grade planes like the F-86 Sabre and F-100 Super Sabre.
The T-28 differed from its predecessor with a robust airframe and a more powerful engine while remaining multifunctional. It could carry out reconnaissance and ground combat missions. After successful testing of its first prototype in September 1949, the plane went into production in 1950, starting with the T-28A followed by the T-28B, which had a stronger engine and additional enhancements. The T-28C was the naval variant that the Navy and Marine Corps employed.
Pimp my trainer aircraft!
The North American T-28 Trojan had a fascinating role as a testbed for advanced avionics and weapons. In the 60s, experimental electronic systems – like radar, infrared sensors & data links – were installed in several T-28s. These modifications were used to check if the systems could be used on aircraft like the F-4 Phantom II & the F-111 Aardvark. 
A noteworthy example was the installation of a powerful Doppler radar system that tested the feasibility of using radar to track ground targets. This was a very innovative idea at that time. The modified T-28s were also used to test air-to-ground missile systems like the AGM-12 Bullpup and the AGM-45 Shrike.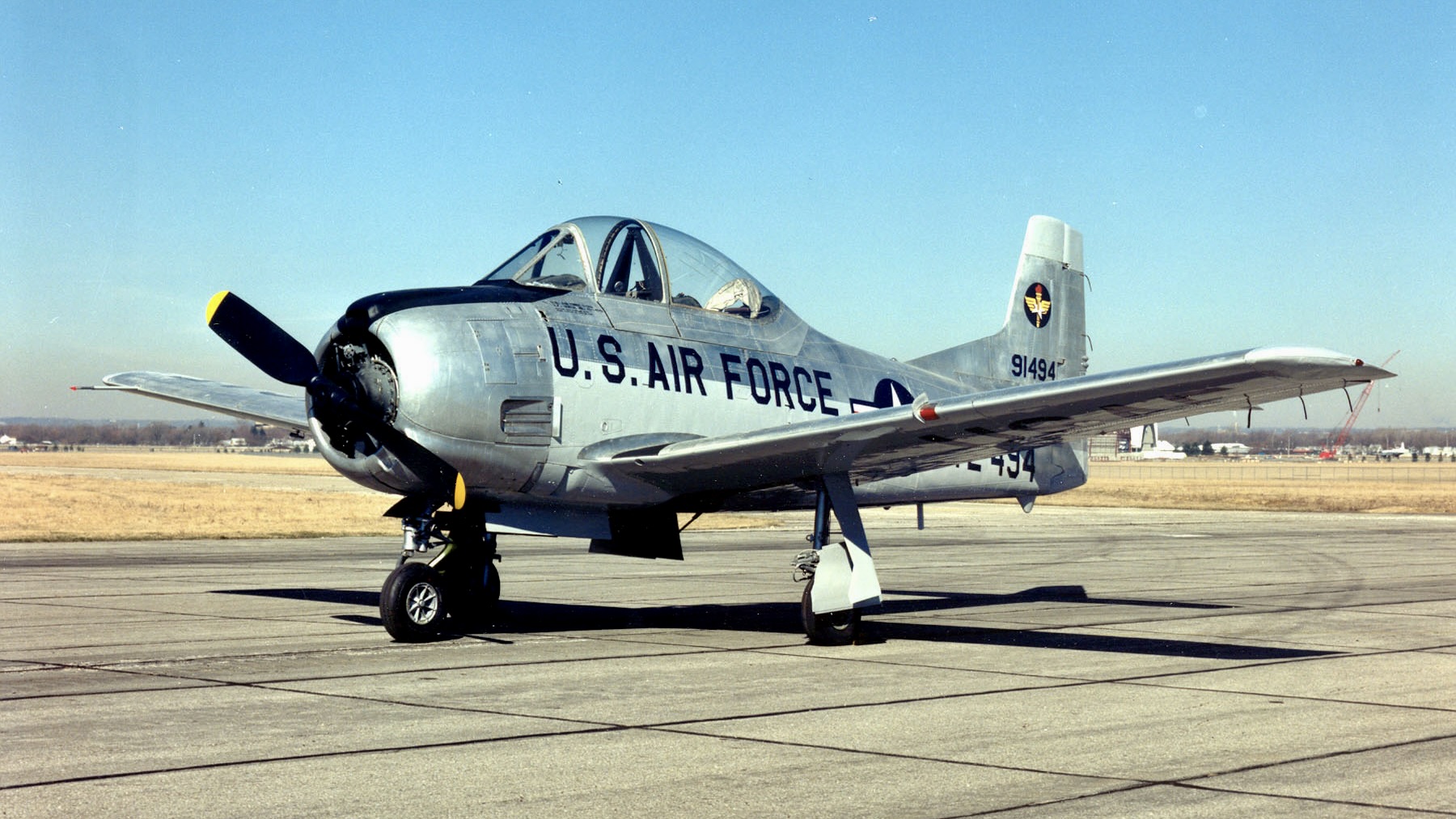 Vietnam
The aircraft played a substantial role in the Vietnam War serving in various capacities for American and South Vietnamese military forces. It primarily functioned as a counter-insurgency aircraft, performing ground attacks and providing close air support to South Vietnamese soldiers against communist forces. These operations included demolishing enemy positions, safeguarding ground troops, and destroying infrastructure like bridges and warehouses. The T-28's flexibility and durability made it perfect for such tasks.
Aside from its ground attack role it also adapted as a reconnaissance plane with cameras and other sensors on board, gathering information about hostile positions and their movements. Despite its age and weaker weapon systems compared to newer aircraft it proved to be highly effective in counter-insurgency operations. Thus earning the reputation of a rugged and dependable aircraft in the severe conditions of the Vietnam War.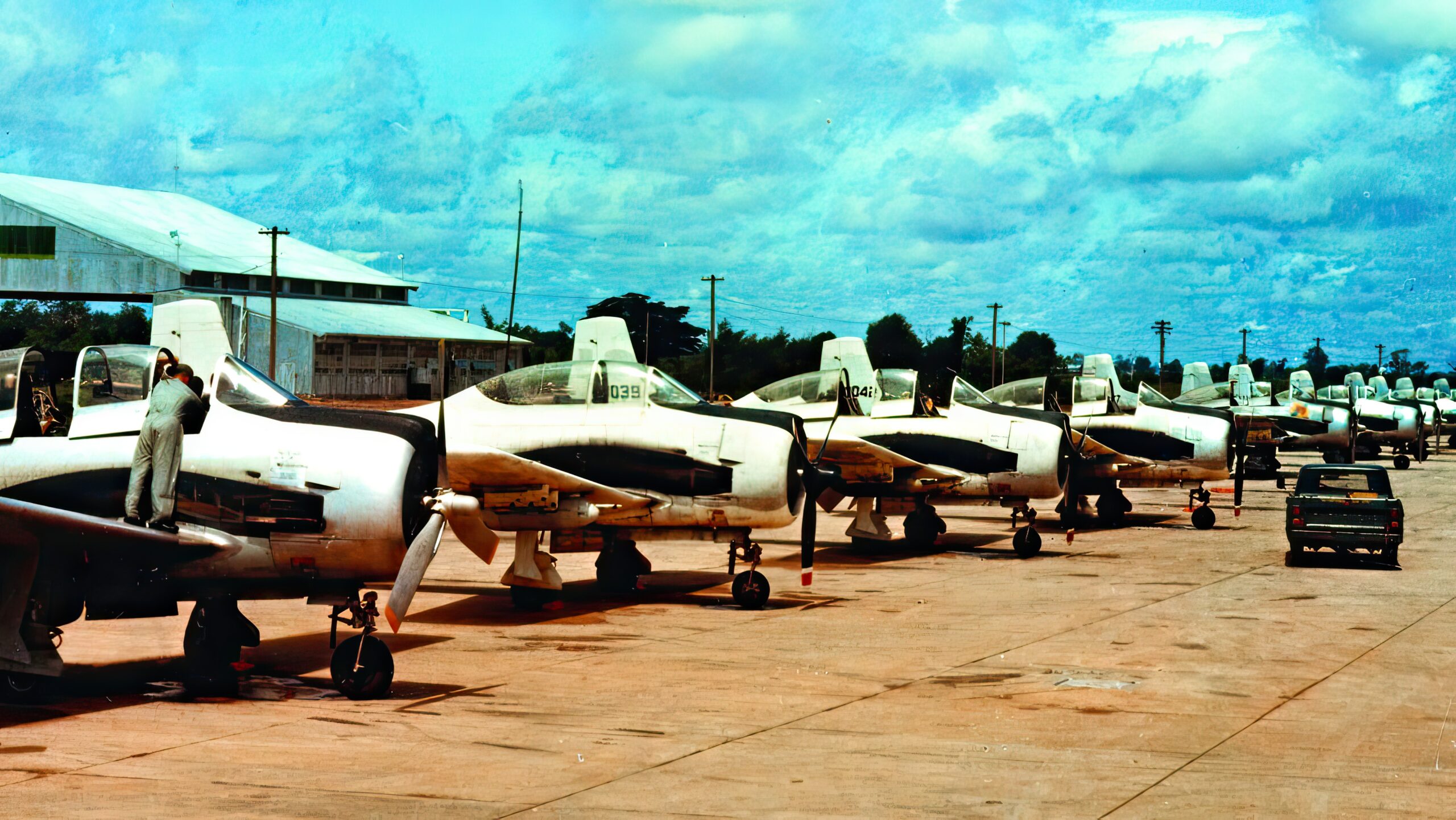 Civilianization
The aircraft is now retired from military usage, but it's quite popular among civilians with a passion for aviation. Enthusiasts and collectors are keen to get their hands on this warbird, which is frequently spotted at aviation events and airshows.
Many of these T-28s have been restored and altered for civilian usage, and their performance is improved with powerful engines and other upgrades. Furthermore, some T-28s are still utilized for firefighting operations due to their capacity to transport large amounts of water or fire retardant in external tanks.