Starting in early 1950s helicopter producers experimented with rotorcraft that could lift heavy and bulky weights and carry them externally, on a platform beneath the fuselage or hoisted on a sling. Since then, a cohort of specially designed helicopters known as aerial cranes has come into being. These machines are often indispensable in such operations as, for example, bridge construction.
Hughes XH-17 "Flying Crane"
One of the first attempts at creating an aerial crane was undertaken by the Hughes Helicopters. It was also Howard Hughes's first helicopter venture. This project was, too, initially driven by military considerations. The Pentagon needed a helicopter to get vehicles, artillery, and supplies over rivers, swamps, and mountains.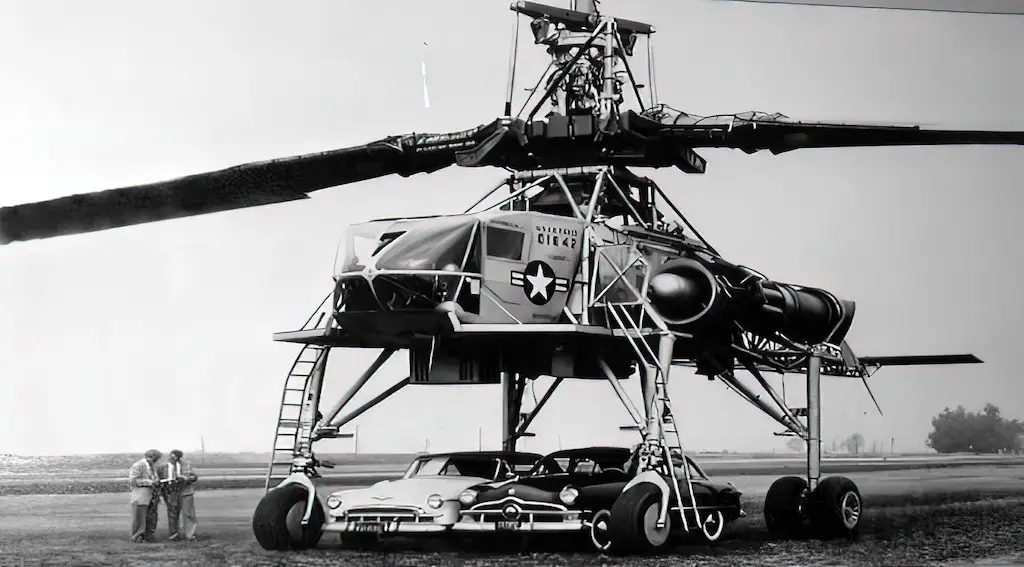 The XH-17 made its first flight in late 1952. It could lift a maximum weight of 10,284 lb, which was not bad. But it was not very efficient in terms of fuel consumption and not very reliable either. The XH-17 was quite a peculiar machine, featuring a two-bladed rotor system with a diameter of incredible 134 ft! That's the largest rotor system to ever raise a helicopter into the air to this day. However, these huge blades had a very short fatigue life. The XH-17 also never flew faster than 70 mph. So, after three years of testing the project was abandoned.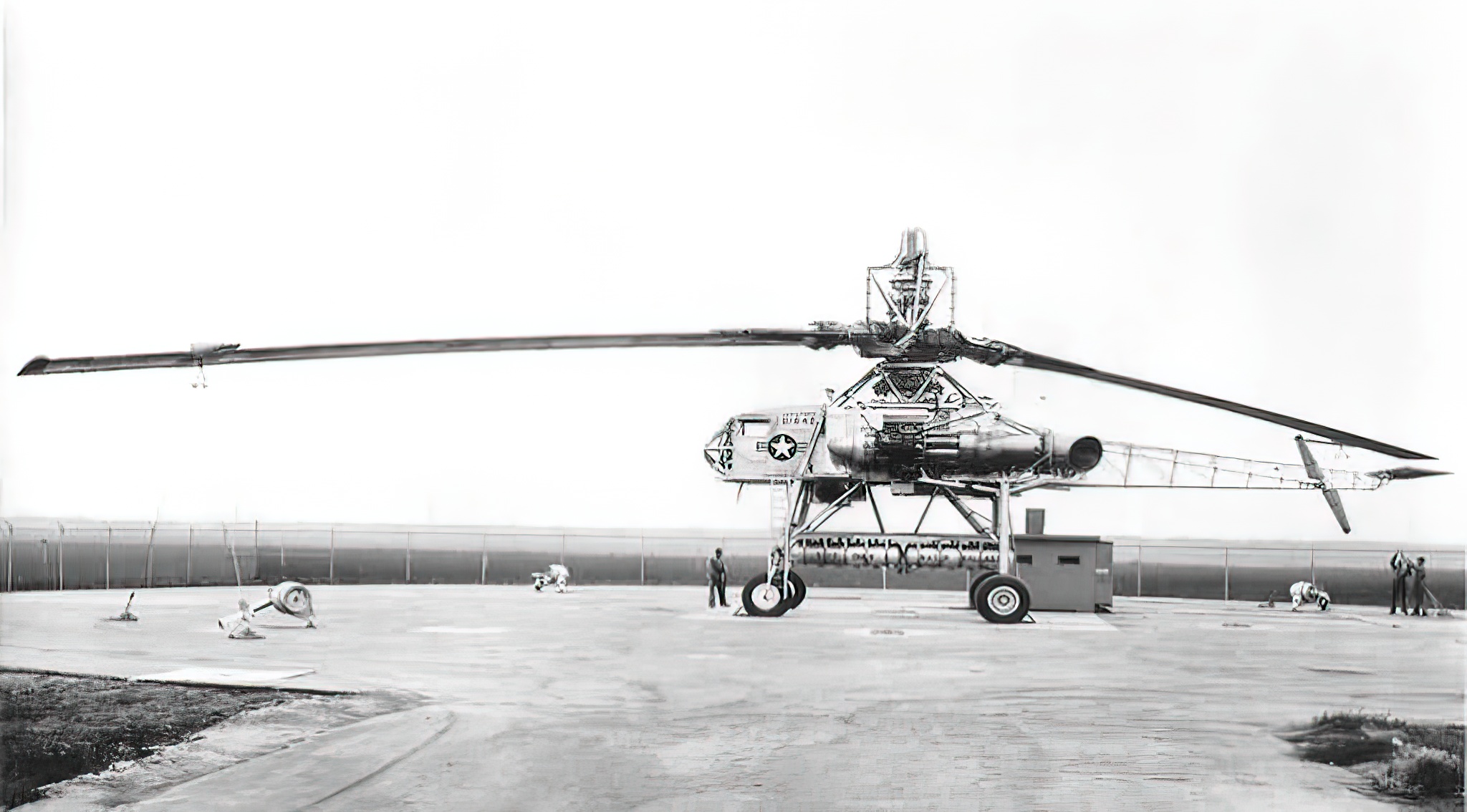 Soviet Mil Mi-10
Following the success of Soviet Mil Mi-6 heavy transport helicopter, Mil designers created a dedicated aerial crane based on the Mi-6. The flying crane, designated Mi-10, made its first flight in 1960. Just like the XH-17, it featured a tall four-legged undercarriage, allowing for a cargo platform to be placed under the fuselage.
Mi-10K variant also has a gondola underneath the fuselage from which the crew could supervise the cargo during loading and flight. This helicopter set a number of world records, among them lifting a 55,347 lb load to 6,600 ft. The model proved to be rather successful, with over 50 airframes of various modifications produced. Some of them remained in operation well into the 21st century.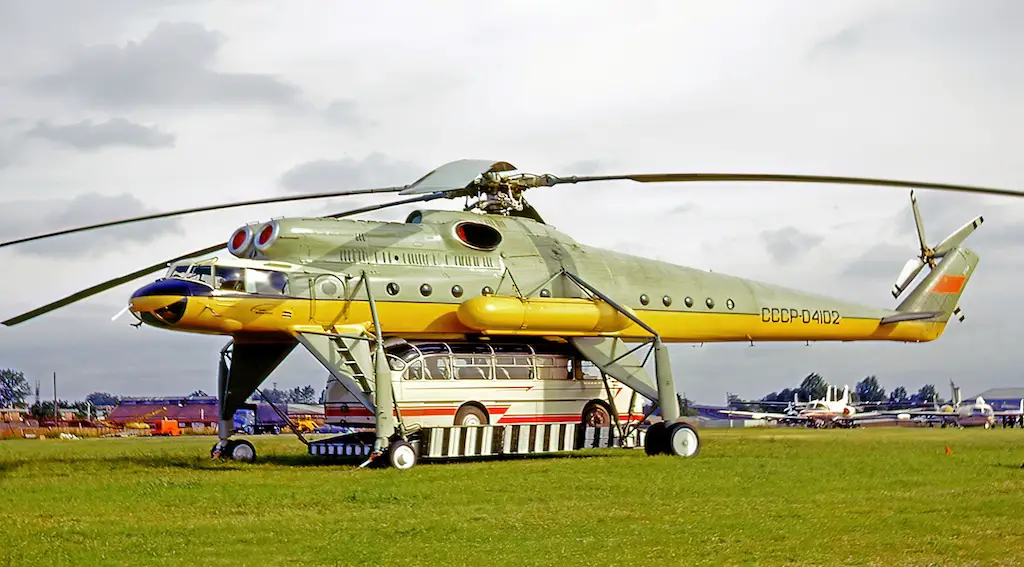 Sikorsky aerial cranes
In late 1950s Sikorsky Aircraft built and extensively tested a prototype flying crane named S-60. It never went into production, but the experience it provided allowed the company to develop an aerial crane which has seen wide use by military and civil operators. The vehicle's military variant was designated CH-54 Tarhe and the civil one S-64 Skycrane. The latter is currently produced by Erickson Inc. as S-64 Aircrane. Some Tarhes also went on flying as civil choppers after retirement from military service.
The CH-54 was extensively used in Vietnam, carrying all sorts of military cargo, from howitzers to patrol boats and downed aircraft. The Tarhe also established some world records that haven't been beaten by any other helicopter to this day. Among them, the highest altitude in level flight — 36,000 ft.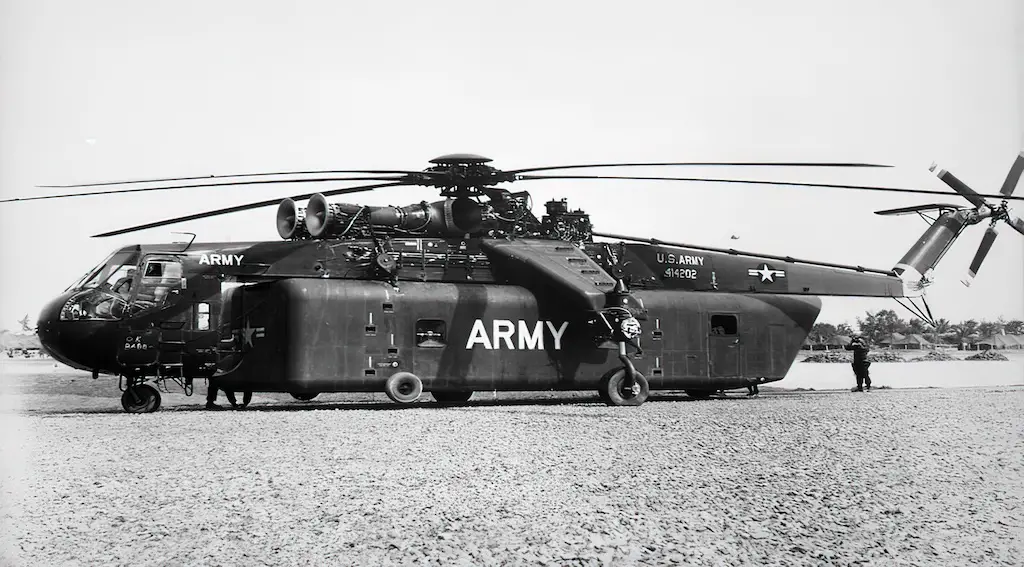 The S-64 has been no less versatile in civil use than its brother in the military service. Its achievements include relocating an endangered rhino in Borneo and placing the top section of the CN Tower in Toronto, as well as removing the Statue of Freedom from the dome of the U.S. Capitol in Washington, D.C., and placing it back after restoration. The S-64 is also used all over the world in the firefighting role.