Lend-Lease Act
Brazil declared war on Germany on March 22, 1942. At the time Brazilian Air Force was equipped with outdated Boeing P12 biplanes dating back to early 1930s. The U.S. helped by providing it with new equipment and training under the Lend-Lease Act. The 1st Fighter Aviation Group was formed in December 1943 and its pilots underwent training first in Orlando, Florida. Then in Aguadulce, Panama, and, finally, at Suffolk Air Base on Long Island, New York.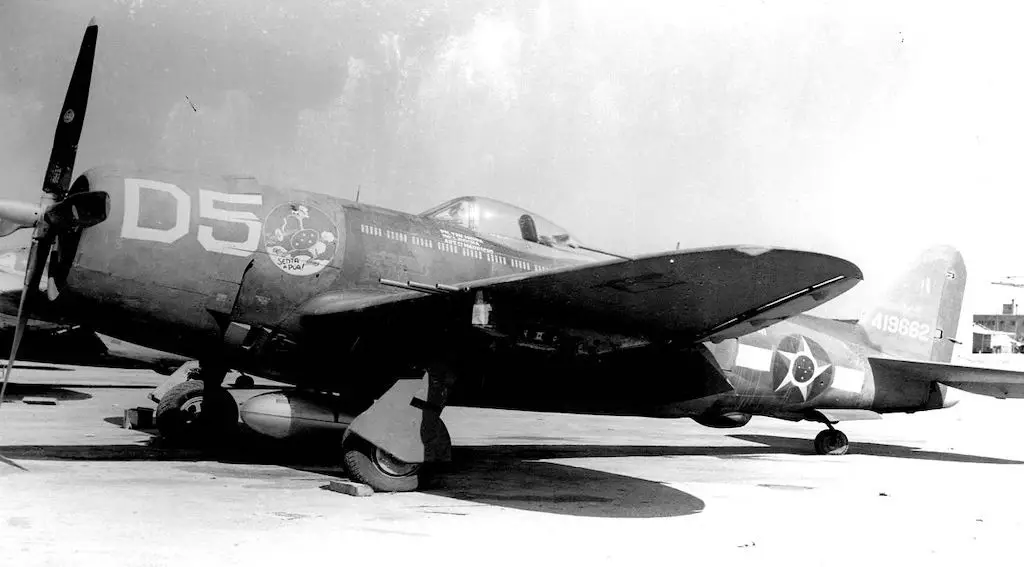 They first learnt flying with the Curtiss P-40 Warhawks and then brand new Republic P-47 Thunderbolt fighter aircraft. Prepared for combat, 43 Brazilian pilots departed for Italy on October 6, 1944, where Brazilian National Expeditionary Force numbering some 25,000 troops had already been fighting for several months.
Ageing P-40 Warhawks
In Italy Brazilian pilots fought under the command of USAAF 350th Fighter Group. Ageing P-40 Warhawks were sent to defend the skies of Brazil, and in Italy Brazilians flew P-47 Thunderbolts, focusing on ground attack missions. They targeted enemy warehouses, railways, refineries, etc.
Low visibility
On January 27, 1945, 20-year-old Lt. Raymundo da Costa Canário went on one of such missions, his primary target being German tanks. While on his third attack run, apparently, flying in low visibility conditions, Canario hit a factory chimney with his right wing. The impact tore away a four-feet-long chunk of the wing, but, surprisingly, the plane remained under pilot's control.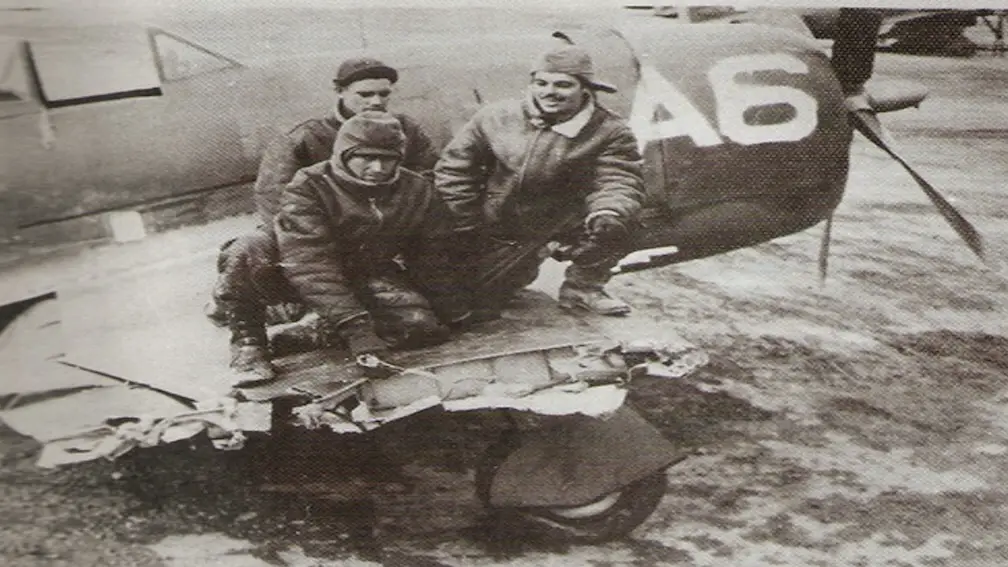 Guided back to base
Guided by his squadron leader, Capt. Dorneles, Canario was able to fly all the way back to base, taking a longer route over the Adriatic Sea to avoid German flak as much as possible, and safely landed the plane. On the way Dorneles and Canario had another incident, when friendly Supermarine Spitfires mistook them for an enemy and started firing, but, luckily, soon realized they were wrong.
Dorneles was killed on April 26, 1945, flying his 89th mission. Canario completed 51 missions and survived the war. Overall, the 1st Fighter Group flew 445 ground attack missions during its short but intense involvement in WWII.