The F3F was the final development in Grumman's family of naval biplane fighters, succeeding to the FF and F2F models. Joining US Navy squadrons in 1936, it was also the last biplane fighter to enter service with any branch of the US military. It was a very decent aircraft, displaying performance superior to that of many contemporary biplane fighters. But, as the Second World War was becoming ever more imminent, aviation industries produced ever more sophisticated warplanes and fast, sleek, all-metal, cantilever monoplanes were increasingly becoming the norm. Biplanes were becoming extinct and the F3F was their last adieu.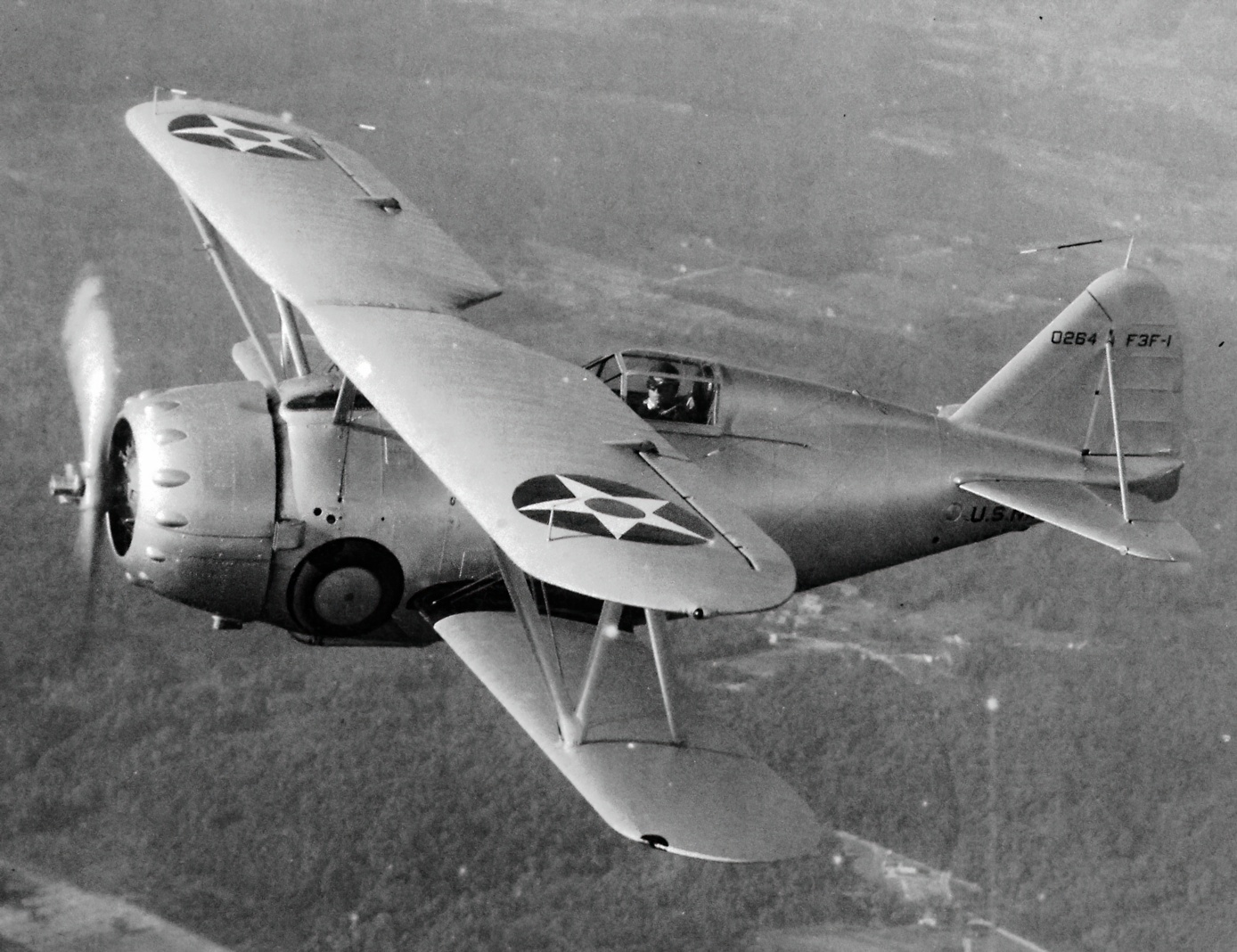 Upgrading the F2F
The F3F was larger than its predecessors. Just like them it featured Grumman's signature retractable landing gear, which retracted into the fuselage behind the engine. While powered by the same Pratt & Whitney R-1535-72 Twin Wasp Junior engine as the F2F, the new aircraft had a slightly longer fuselage and larger tail unit. The wingspan was also increased: by 3 ft 6 in. The modifications mostly aimed to address the F2F's stability problems and improve its unfavorable spin characteristics. Just like the F2F, the new plane was armed by two .30 caliber Browning machine guns mounted forward of the cockpit and firing through the propeller arc.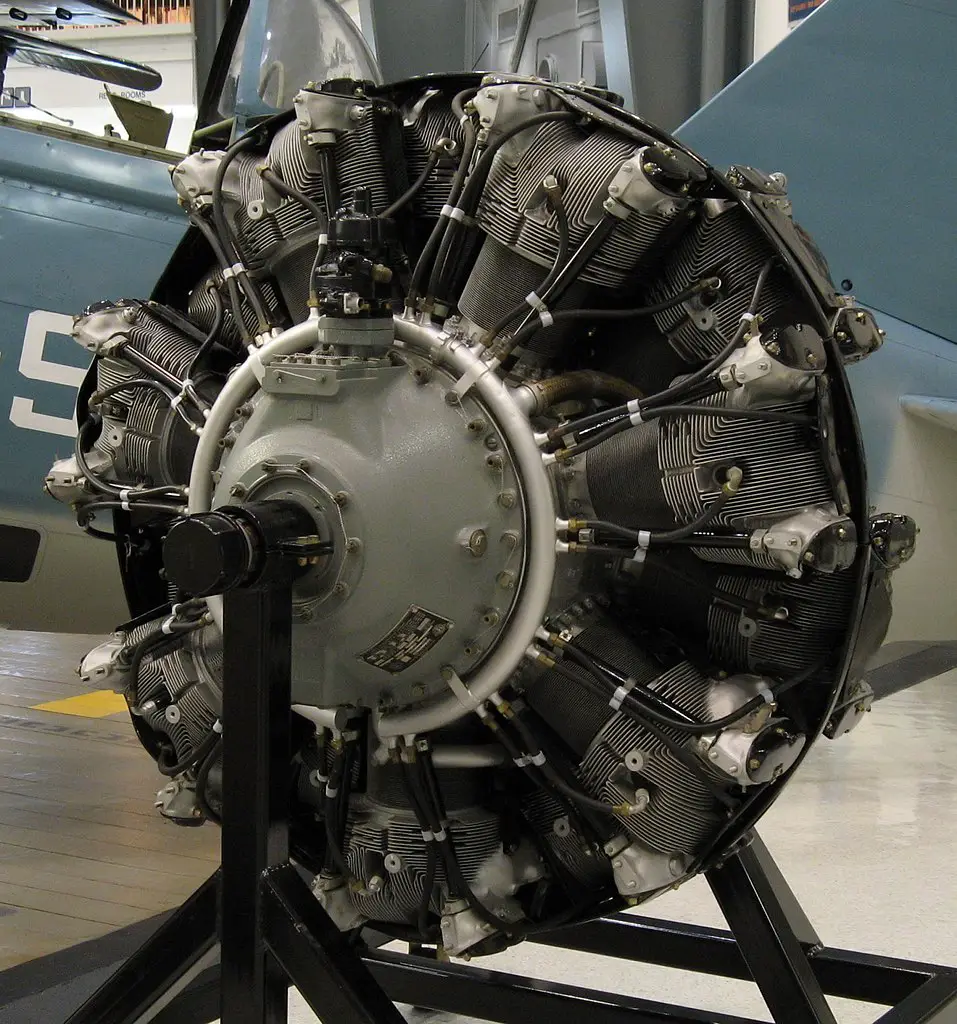 The mainstay of the US carrier force
Despite early misfortunes in the development—two prototypes crashed killing one test pilot—the Navy liked the new plane and placed a production order in August 1935. By March 1936, the type entered squadron service onboard USS Ranger (CV-4) and USS Saratoga (CV-3) aircraft carriers.
All in all, Grumman built 147 F3Fs, including 54 of the F3F-1 initial production version, 81 of the F3F-2 variant powered by a 950-hp Wright R-1820-22 Cyclone engine with a top speed of 255 mph, and 27 airframes of the ultimate F3F-3 variant with a slightly modified forward fuselage. Grumman delivered the last F3F in May 1939. For several short years these "Flying Barrels" remained the Navy's basic carrier-borne fighters. Some F3Fs also equipped United States Marine Corps squadrons.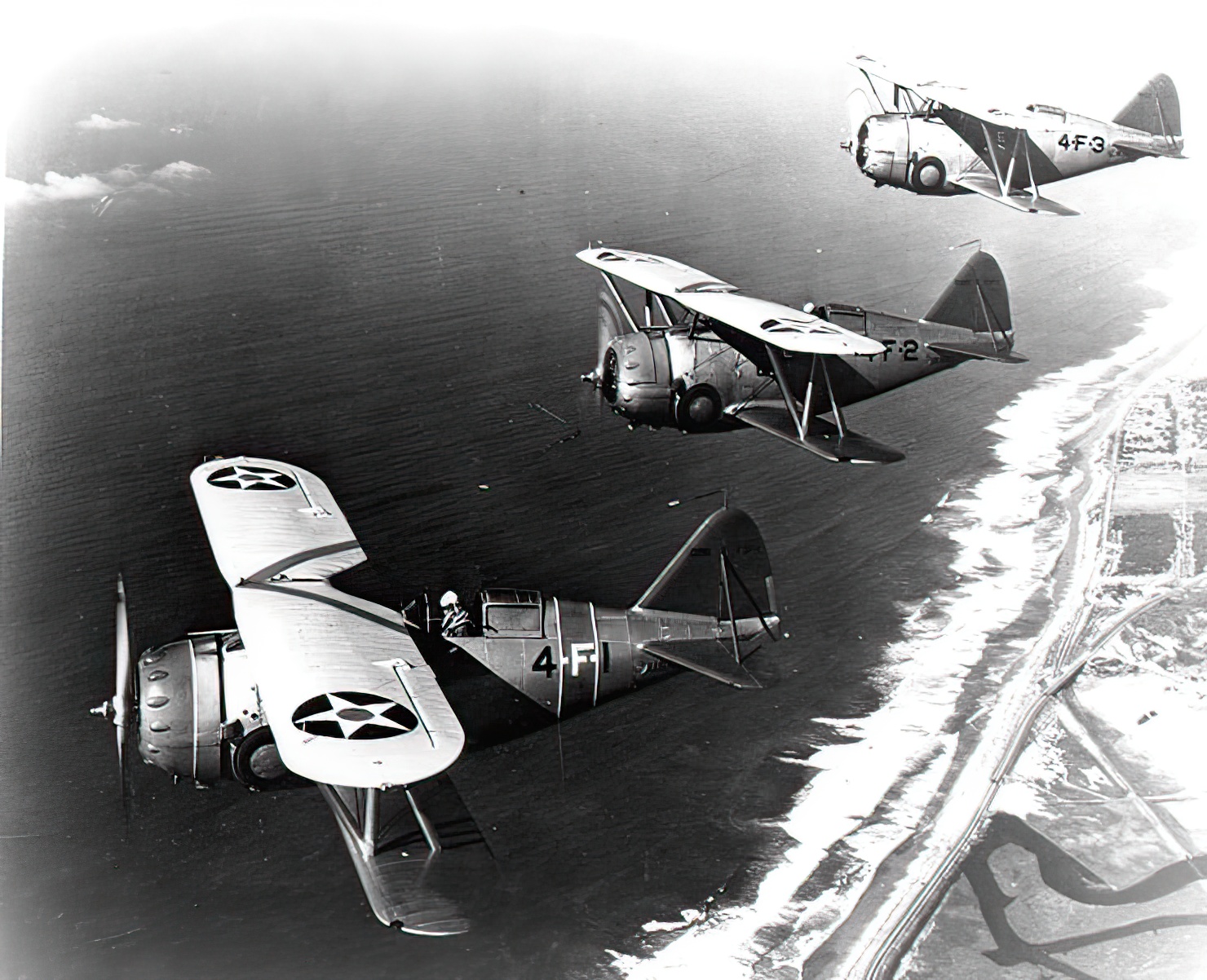 A peacetime warplane
The F2F was retired from active carrier service in 1940 and the F3F followed in its stead in late 1941. It was never used in combat—probably for the better, because it was certainly no match for such Japanese aircraft as Mitsubishi A6M Zero. By then US manufacturers had come up with some more advanced fighter designs to replace obsolescent "Flying Barrels." Among them was the Grumman F4F Wildcat monoplane, whose fuselage outlines largely followed those of the F2F and F3F. It would serve with the USN and USMC throughout WWII. As for F3Fs, more than a hundred of them continued to be used for training and utility duties up until December 1943.