The Junkers Ju 86, which first flew in 1934 and joined the Luftwaffe later in the decade, was soon eclipsed by other, more successful German bombers, even though it did fly its share of important combat missions during World War II. But the Ju 86's story is not limited by the type's service in the German armed forces. This aircraft was exported abroad and even produced in some non-Axis countries under license—quite an uncommon twist of fate for a WWII-era German warplane. The most enthusiastic foreign user of the Ju 86 was neutral Sweden, which acquired aircraft produced by Junkers, as well as manufactured its own under license. The Swedes put the Ju 86 to various civil and military uses before, during and after WWII.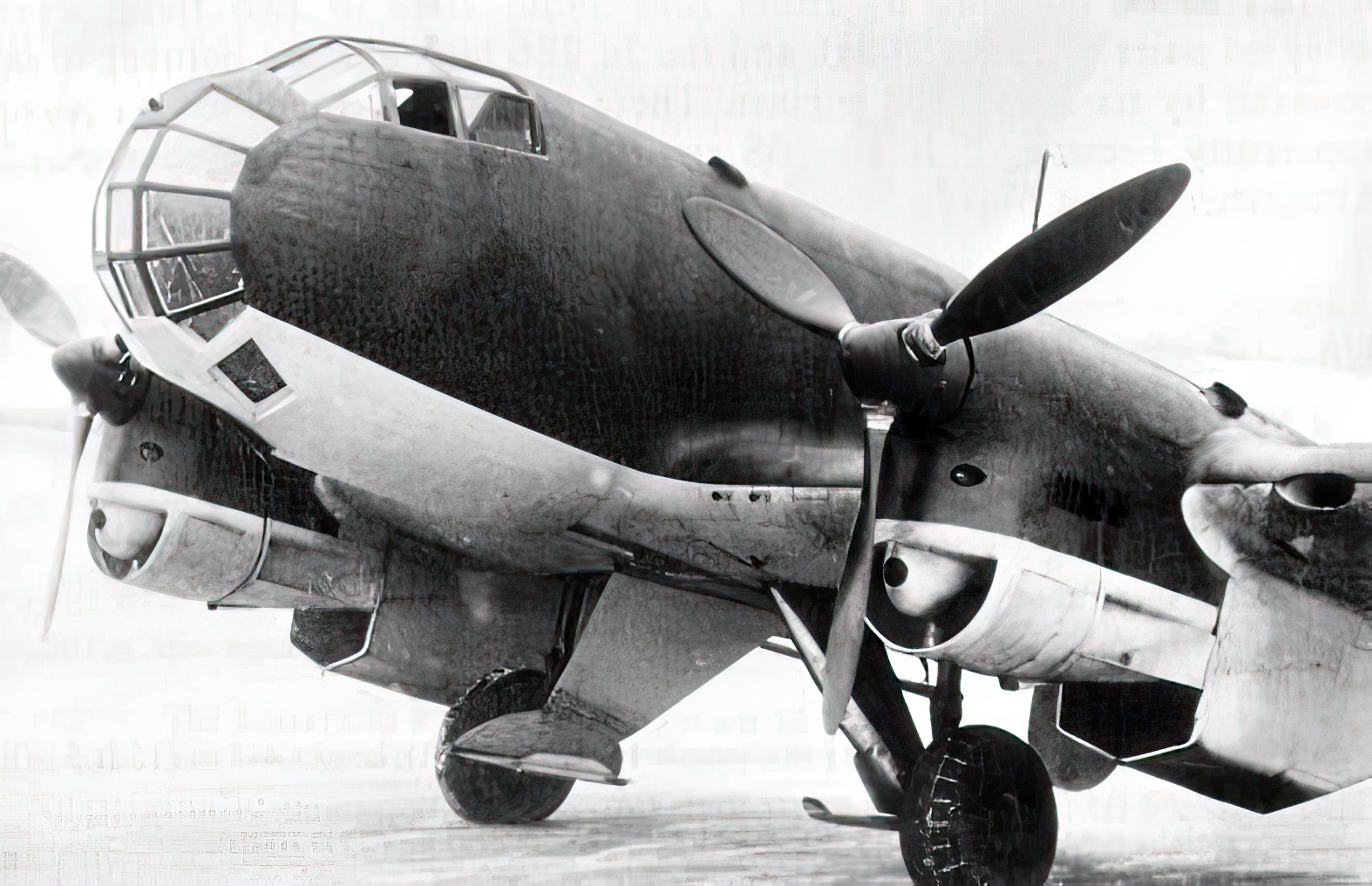 Looking for a bomber
During the mid-1930s the Swedish government was looking for a medium bomber for the country's air force. It studied several American and British options but liked German bombers the most. Especially the Heinkel He 111. However, it was accepted into German service as Luftwaffe's standard medium bomber and was, consequently, unavailable for export. Sweden had thus to content itself to a simpler option, the Ju 86, which was available for purchase and license-production. In June 1936, Stockholm placed its first order for this aircraft with Junkers Flugzeug und Motorwerke AG.
One for civilian airline
One of the first Ju 86s purchased by Sweden was delivered to AB Aerotransport (ABA), a government-owned airline which put it to use as a mail carrier. That was a Ju 86Z-7 variant, equipped with Pratt & Whitney R-1690 Hornet-engines. Later this airframe joined the Swedish Air Force along with other German-built and domestically produced Ju 86s.
Establishing own Ju 86 production
Along with buying 40 German-built Ju 86Ks— the export version of the aircraft—Sweden acquired a license for producing an equal amount of these aircraft at home. The production line was organized at a Svenska Aeroplan AB (Saab) manufacturing facility at Trollhattan. The first of these planes was test flown in 1939.
The Swedish producer built Ju 86s of several slightly different versions. While the ones built in Germany were powered by either 760-hp Pratt and Whitney Hornet S1E-G, 820-hp Bristol NOHAB Mercury III, or 825 hp Bristol NOHAB Mercury XII engines, those built by Saab had 830-hp Bristol NOHAB Mercury XXIV powerplants. Saab also retrofitted some of the German-built airframes with 980-hp NOHAB Mercury XXIV engines. One of Sweden's Ju 86s also featured 805-hp PZL Mercury XIX-engines of Polish production.
However, instead of the planned 40 airframes Saab actually manufactured only sixteen. The company urgently needed its factory space and workforce occupied with the Ju 86 for producing Northrop 8A-1, designated in Sweden as B 5 and used as a dive bomber. As the Ju 86 was by then becoming obviously obsolescent anyway, Northrop's model was given priority.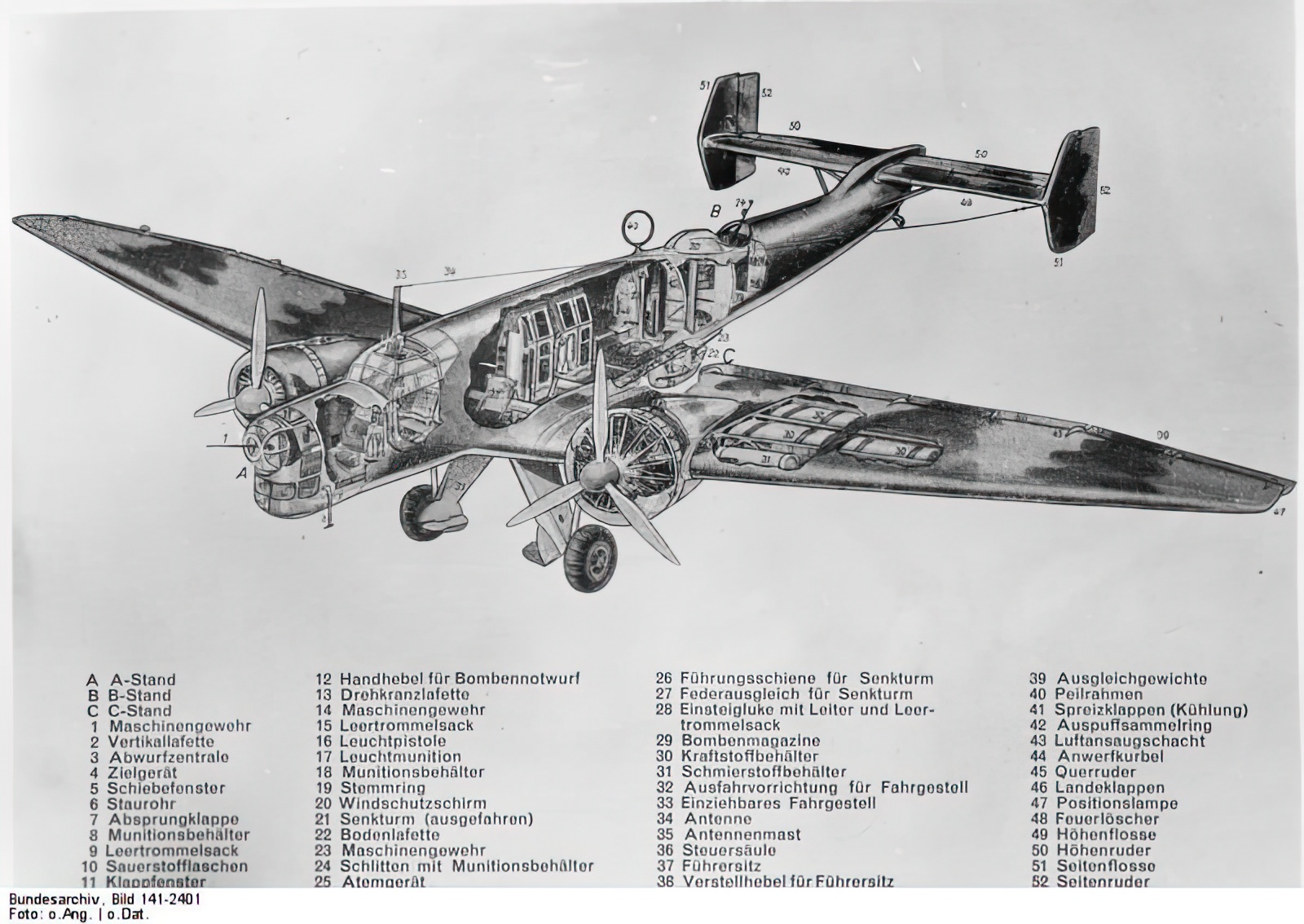 Ju 86 in Swedish military service
In the Swedish Air Force, which received its first Ju 86 in December 1936, the aircraft got the B 3 designation. It was employed in the roles of bomber, transport, and long-range reconnaissance aircraft. One modified airframe also became Sweden's first signals intelligence aircraft.
The Air Force operated Ju 86s of several variants: Ju 86K-1 (B 3), Ju 86K-4 (B 3A), Ju 86K-5 (B 3B), and Ju 86K-13 (B 3C). A total of 56 aircraft. All of them were assigned to Vastmanland Air Wing F 1 based in Vasteras.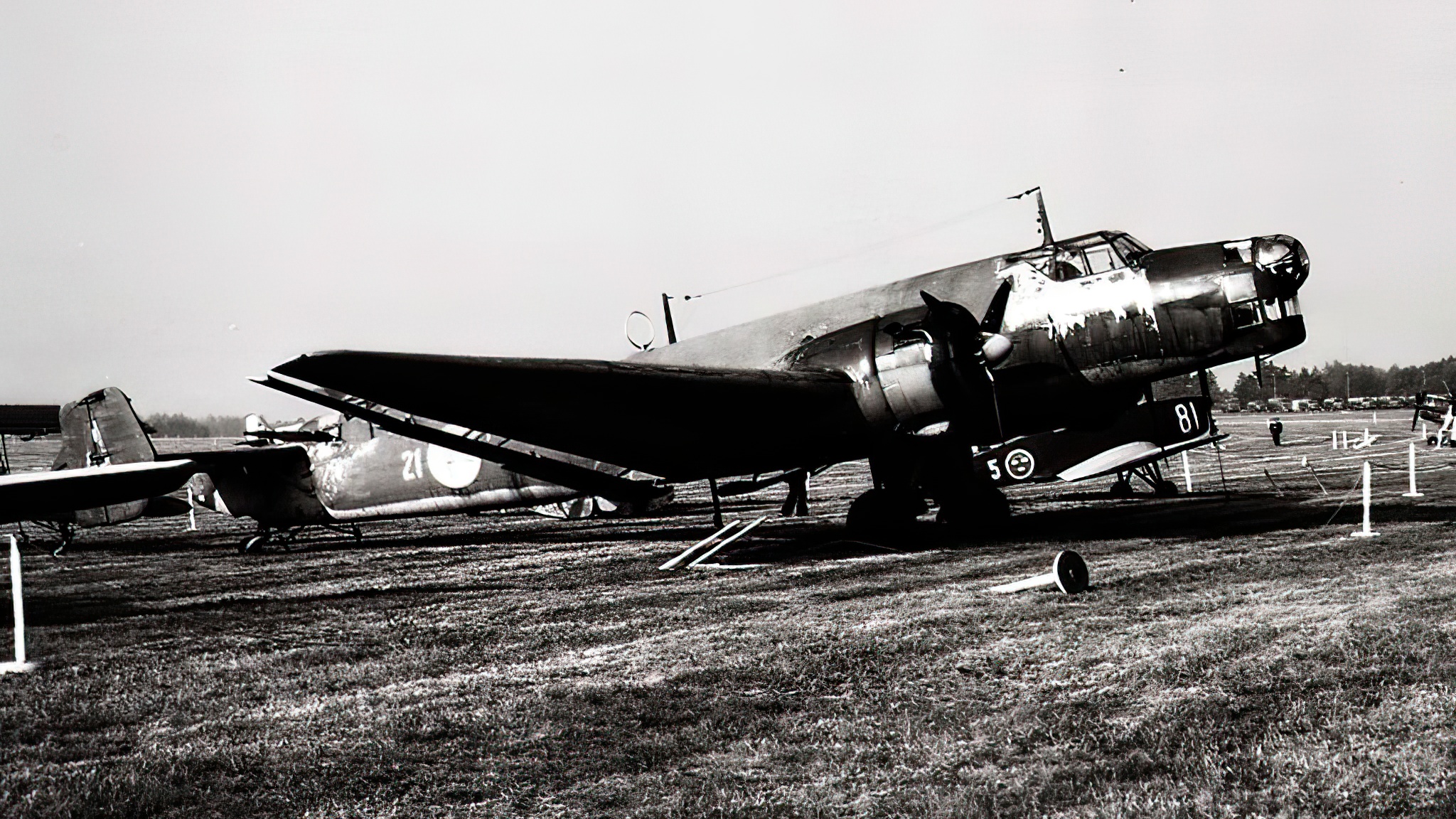 Retirement and legacy
The Swedish Air Force finally retired its last Ju 86s in 1958. The only surviving complete Ju 86 airframe in the world today is a Swedish one. It is a Ju 86K-4 of German production, purchased by Sweden in 1938. It flew with the Air Force in the transport role, clocking over 2,000 flying hours before retirement. In 1955 it also featured in the German movie The Devil's General (Des Teufels General) about a dissenting Luftwaffe general. It can be found at the Swedish Air Force Museum near Linköping (some 130 miles from Stockholm), where it has been on permanent static display for many years.